How/if would you remodel this house?
We own a 1968 raised ranch and we are trying to decide whether to remodel/add on or sell. Remodeling/adding on is winning right now because there's nothing out there even close to what we want. We like our neighborhood, we like our school district and everyone except me likes the house (I'm more of an old house person, but I think with remodeling this could be a place I'd love forever). We live in Iowa. I know that tearing down and rebuilding is sometimes suggested here, but that's not a viable option for us. Our house is close to the upper end of value in our subdivision just by being somewhat updated and not a foreclosure or estate.
Here's the current exterior. I edited the size down but it still shows up pretty big on my computer; not sure how it'll actually post.
Current lot and house. The longest side of the lot is 114'. The back is 56' and the front is 83'. This is just based on our measurements and the info on the assessor's site.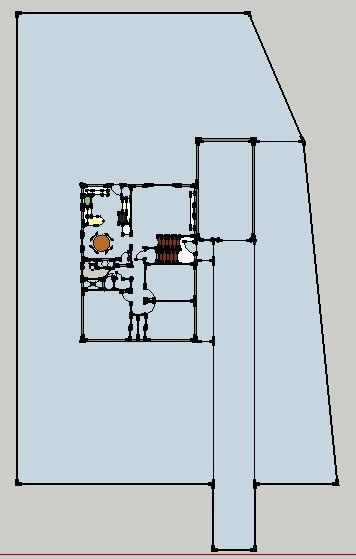 Closer view of the current floorplan with measurements. The rooms at the front of the house are bedrooms and wouldn't be affected by any remodeling (except we may need to move a window in the middle bedroom) so they're not labeled and I didn't put the windows in.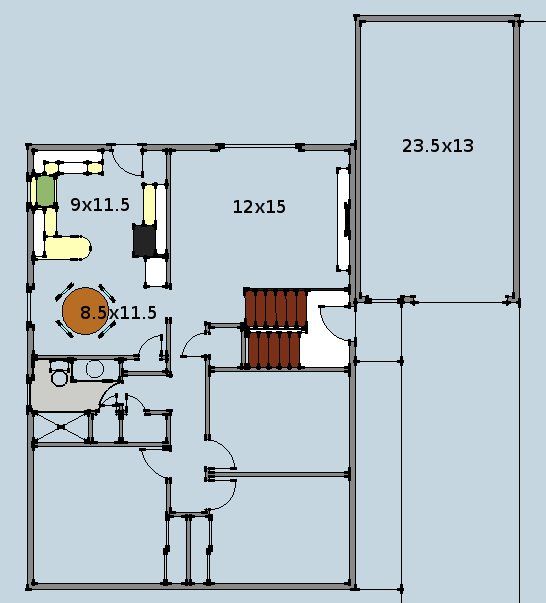 The best remodeling plan I've worked up so far. Basically, turn the current garage into living space, add a new garage and foyer to tie everything together, make the current living room the dining room and expand the kitchen to include the current kitchen and eating area.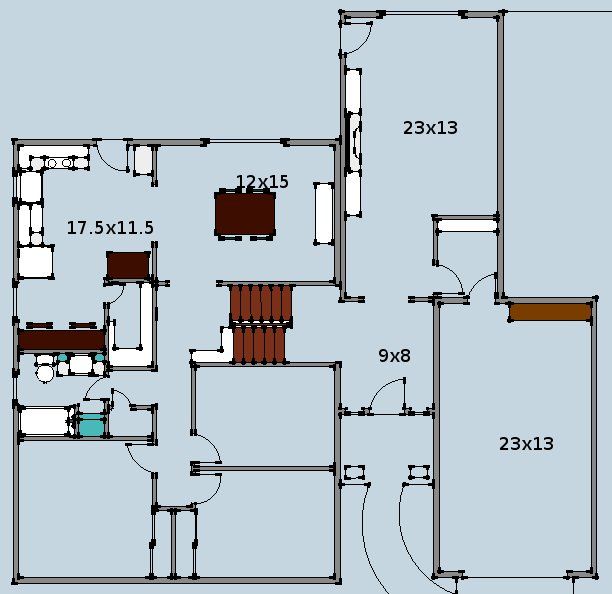 The remodeled house on the lot. I haven't called the city yet and the only real info I can find is that new structures have to be 6' from the property line, so I've followed that.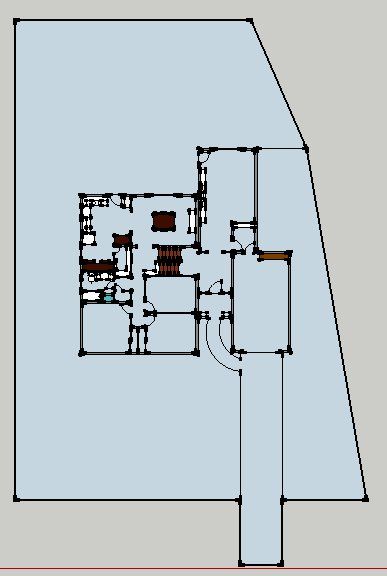 If we did do this, it would likely be done a few years from now and it would make this house our forever home. What do you think costs would be on a project like this if we did the majority of the finishing work ourselves? A new house here goes anywhere from 130k-250k, but I don't have any firsthand knowledge of remodeling costs. I know I have to get estimates to be sure, but in the opinion of the experienced remodelers here could it be done for 25k? Less than 50k?