The result of a binding transplant!
This is the wedding quilt that I had sewed the brown binding on to the front of and was working on hand-sewing it to the back when I decided that the binding would look much better on the quilt top I had just finished - so I took it off and was going to use a different brown on this one, but once the binding was off, I ended up putting an aqua binding on instead and am happy I did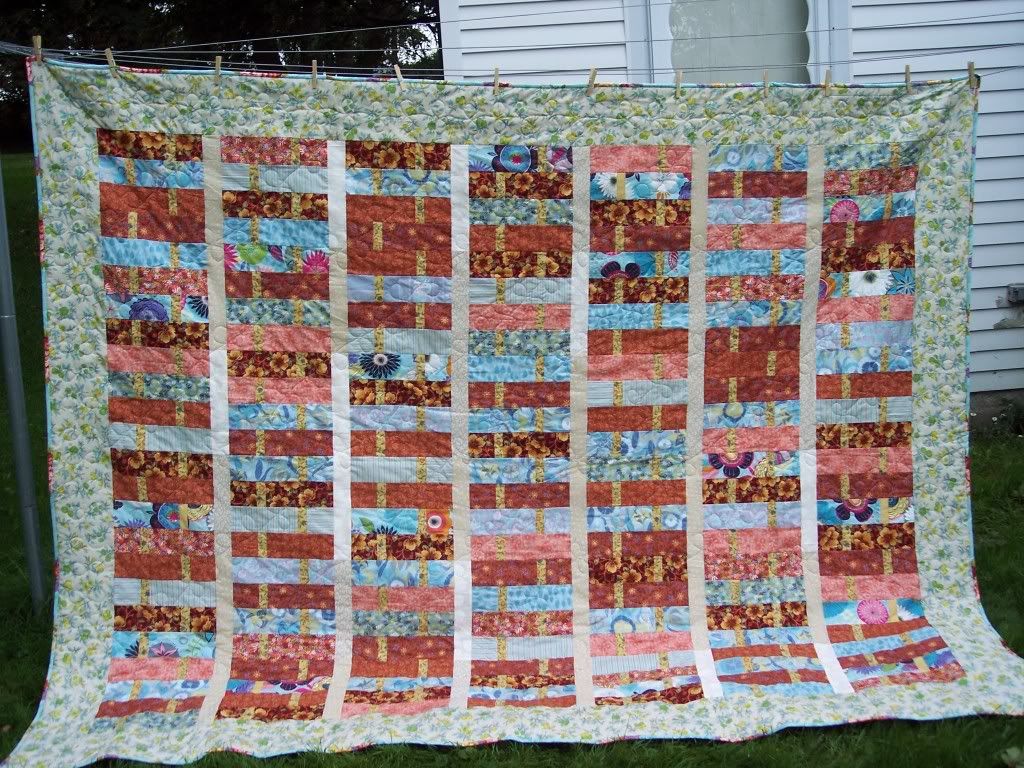 This is the quilt top that I had another brown binding for, but the design of the brown binding on the wedding quilt just seemed to fit with these fabrics better as the other brown had more realistic florals on it instead of stylized. This quilt is smaller than the wedding one so there was plenty of binding.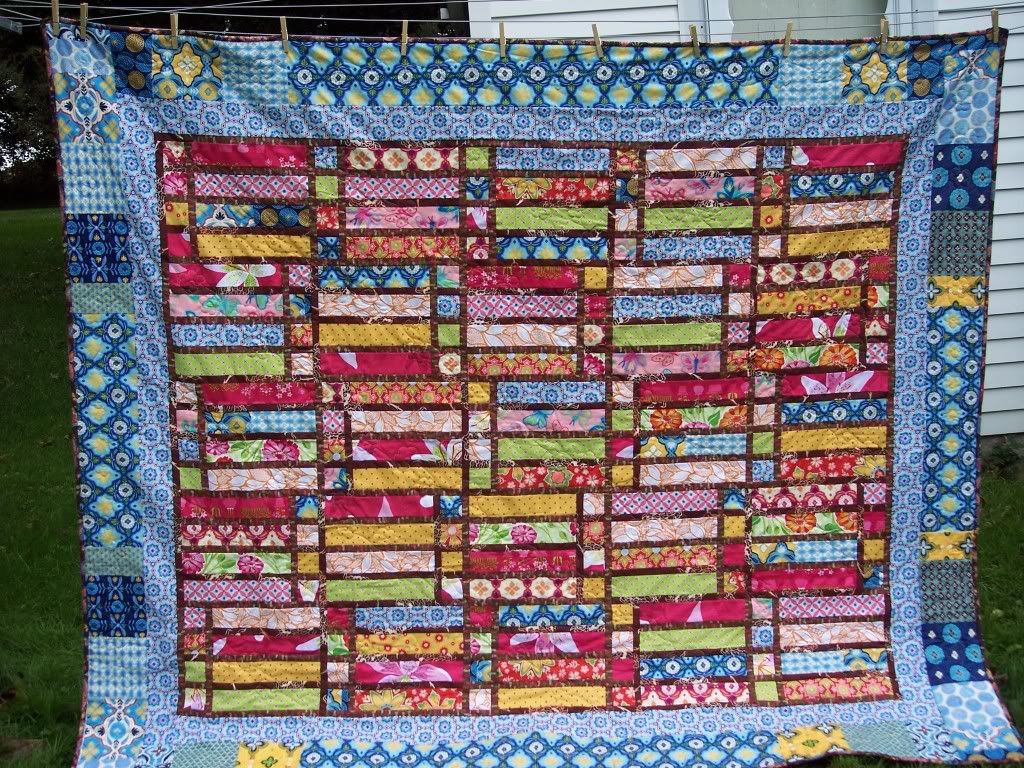 Now I hope to never take off another binding!
Karlene