Charity quilts 1-2-3
A friend and I are making quilts for a children's home in Africa. We have until Oct 1 to make nine and we started three weeks ago. I asked for fabric donations from FreeCycle and two ladies donated. The first lady gave over 10 yards of the green and about 5 yards of the animal print. She also gave sheets that were used in her parents campground in the 1960's. They are in great shape and very sturdy. We have no patterns, I just start cutting. So we started very simply and are "upgrading" as we go along. I've had a chance to try FMQ and am learning a lot about my new machine. These will win no awards, LOL, but I think the moms and kids will appreciate them.
Super quickie, had fun with decorative stitches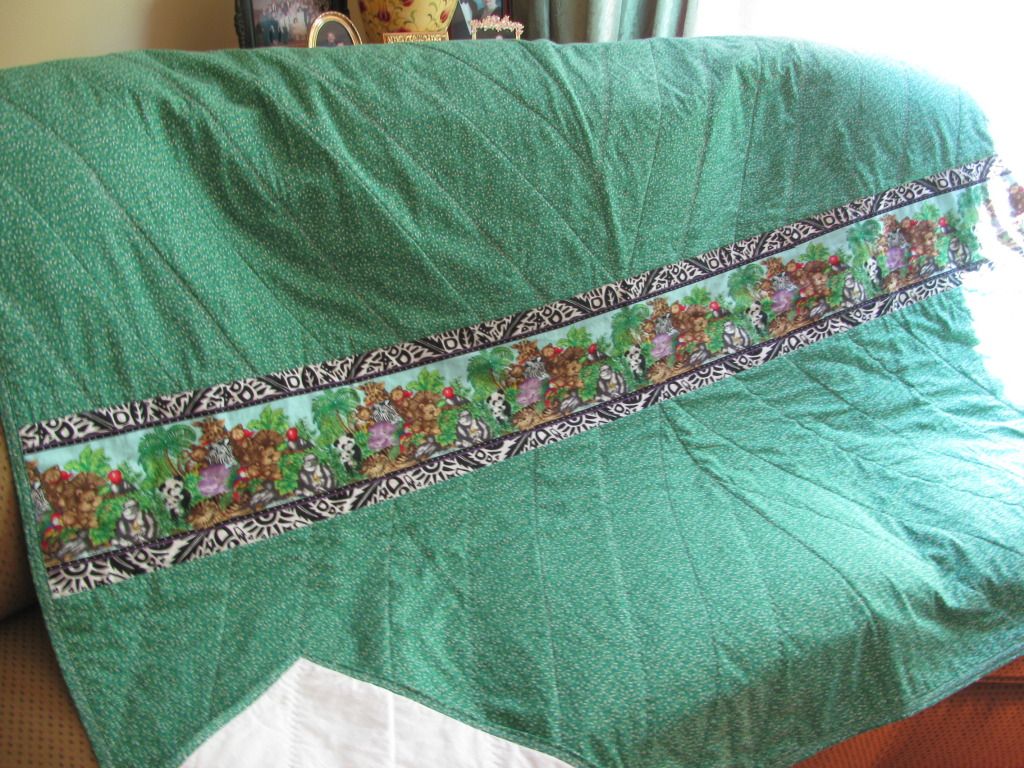 Used many scraps on this one.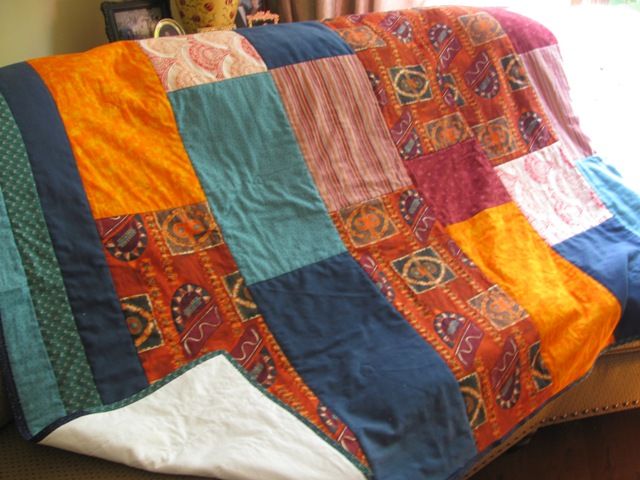 Went crazy trying FMQ on this one. It's fun!
We have four more cut out...so more pictures to come.