Can you please help with kitchen layout?
Hi, I'm hoping someone can help us make this kitchen remodel work. I feel a little overwhelmed, but have gotten some great ideas from this site.
We're gutting our kitchen and are open to any and all ideas. We are a family of four with two teens. I cook approximately 6 nights a week. We cannot move the windows or exterior walls. We can move the wall where the fridge currently is. We are planning on moving the kitchen sink and running a gas and water line to the wall where the stove is.
I want an island that has seating for at least 6. I plan on having a microwave drawer and warming drawer on the island.
The biggest thing we have to work around is lack of upper wall space with the huge windows.
I'm including pics of current kitchen and plans of what we were thinking and what was sketched out for us.
Our current kitchen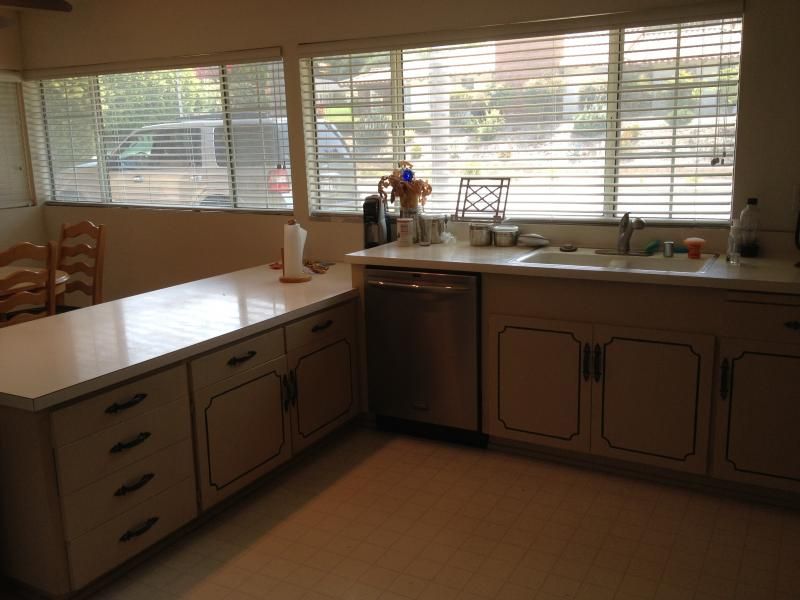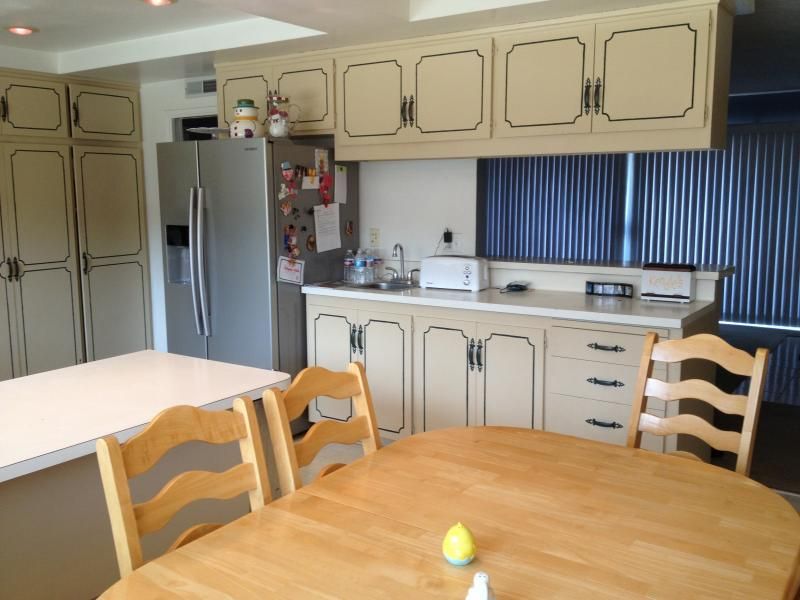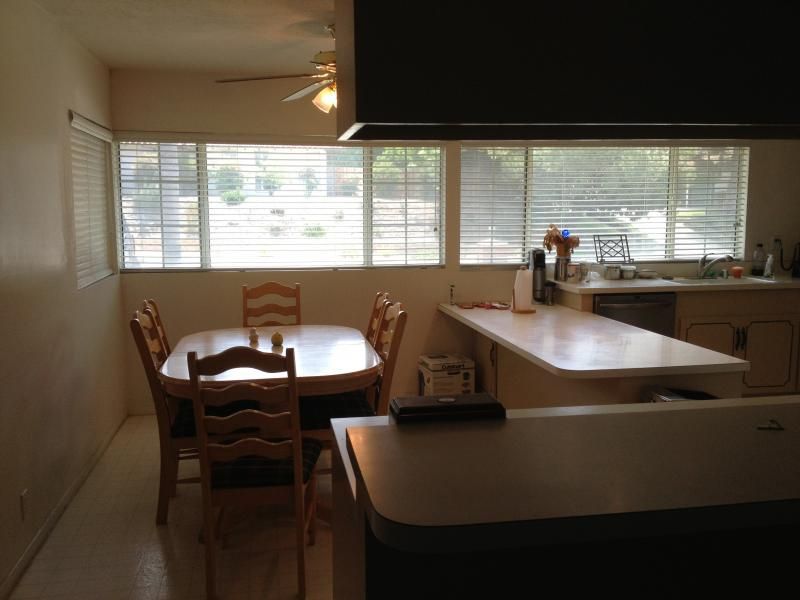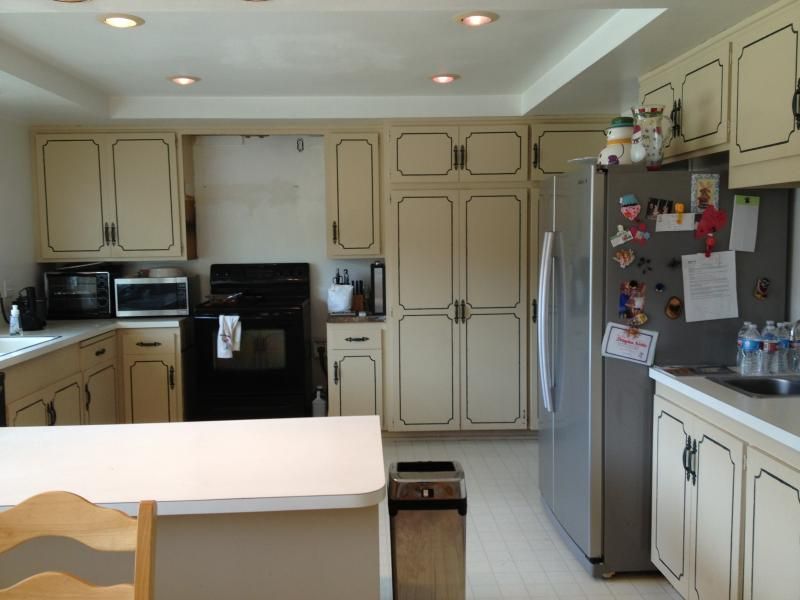 This is what we were thinking
KD idea
My changes to KD idea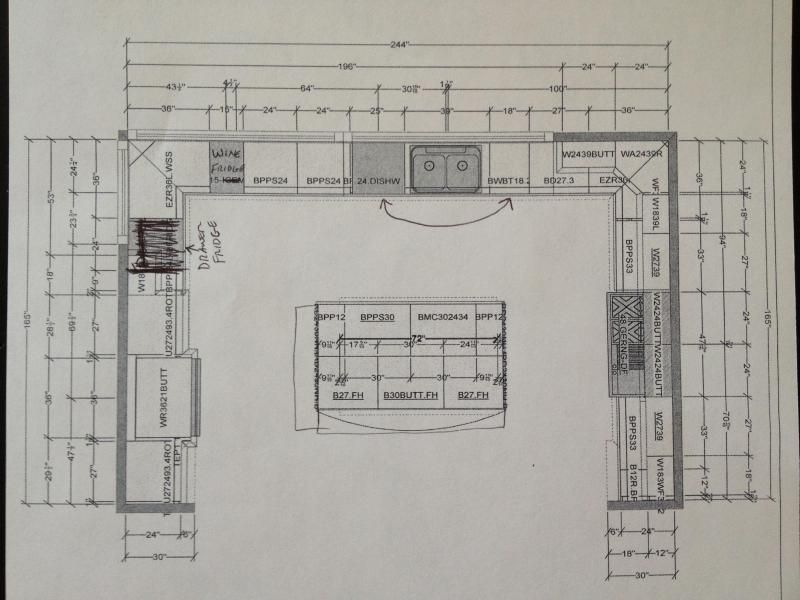 A little mock up of our ground floor
Thank you for your time and ideas.