How close can we build to this tree?
Here's the tree in question. It's 18' from the side of the house, not counting the bump-out laundry room.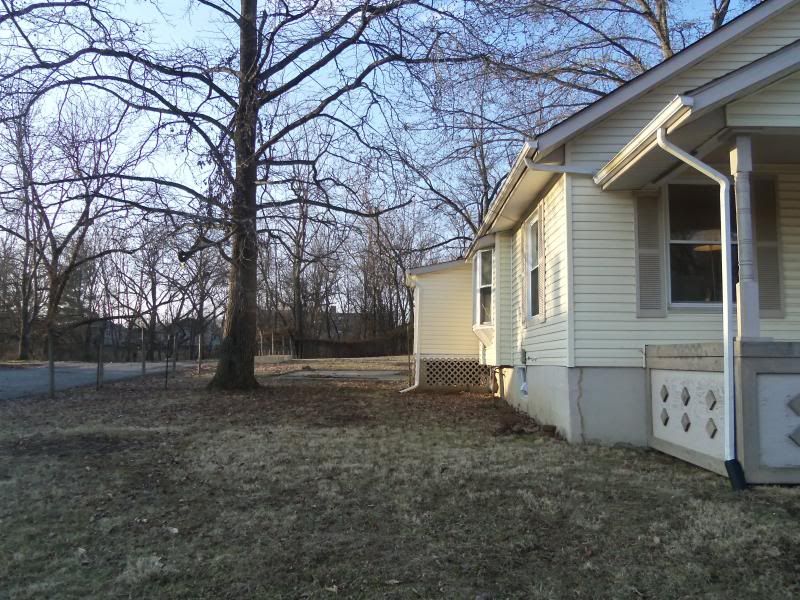 That bump-out is an added-on 5'x6' that was so poorly constructed (foundation, walls) it needs to be torn down. Since we're going to dig proper footings and reconstruct it, we figured "while we're at it" we might was well make it bigger. We're thinking 10'x11' or so, and it can then serve as laundry, mudroom, and other storage.
So how close can we get to the tree without killing it? In all honesty, I suppose I don't care if we kill it. It's a sweet gum tree and we hate all the prickly balls. I wouldn't mind putting a couple fruit trees on that side of the house instead.
While you're offering your advice on that, one other question about what the (larger) laundry/mud room roof should look like relative to the main, rectangular house. Would you do a gable to mimic the main and porch gables? Or something else?
Here's another shot of it, showing where we borrowed some siding to patch over where we shrunk a window on the other side of the house.