LOTTO - September 2013
toolgranny
September 3, 2013
This month I've chosen another old favorite, Sarah's Choice, for or blocks. Use two blues and a cream background. See sample. Sorry its fuzzy- I only have one hand this month.
Follow the usual rules:
1. with your blocks include name, mailing address, forum name and $1 to cover postage for the winning blocks.
2. if possible, either attach your name to the back of each block or write your name in the seam allowance with a fabric pen so the winner knows who made the block (this is not a requirement, just a request)
3. all blocks received by the last day of the month will be included in the lotto drawing
4. you will have 1, 2 or 3 chances to win, depending on how many blocks you've sent in.
Blocks are mailed to Valarie who will arrange the drawing at the end of the month. If you need her address, find her "ittlehelen" name on a previous lotto and send her (or me) a msg.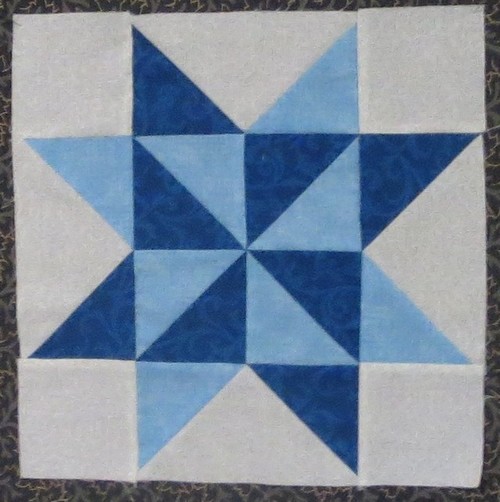 Here is a link that might be useful: Sarah's Choice block