Help with Plan for Mother's Studio Apartment
My 3 bedroom home has only 1 bathroom. I would like to increase the square footage of my mother's bedroom and make it a studio apartment. The studio would include a bathroom, kitchen and washer/washroom.
The side of the property with that bedroom is in a trapezium shape and so there is not too much space for expansion. In addition, there is the bathroom window on that side of the house which would be blocked if I "attach" to the house directly. Also the back-door step is in that direction so I have left a "walk-in" space of 5 ft. The red lines depict the existing house.
These irregularities will reduce the size of the studio. I have attached my proposed plan for the studio where the washer is in the bathroom. Perhaps the shower can be rotated and that would free up some space in the kitchen.
I would attach a similar plan with the washer in the kitchen in a follow-up message.
Grateful for your advice on the better solution or perhaps you may have a better one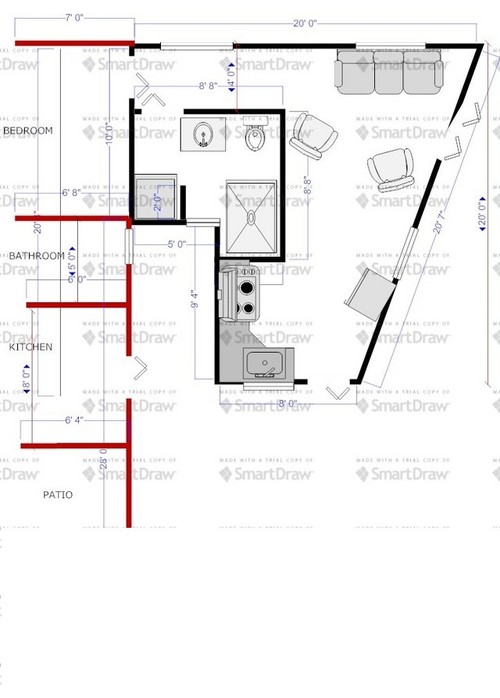 This post was edited by touring on Mon, Feb 17, 14 at 22:41