Blueheron....I have a question for you!!!?
Hi there!!!! Where'd you get your screen name from? Last spring we bought a condo in a Naples, Florida community called Blue Heron. We are obnoxiously delighted and obsessed with this purchase and in love with this modest but newer little community.
For 5 years we vacationed in Naples, staying at my S.O.'s
sisters home. I watched the market go up and watched it come down. Last spring we "pounced" on a forclosure property. This was a dream come true for us and in 5-6 years we will be able to retire and become official "snowbirds!"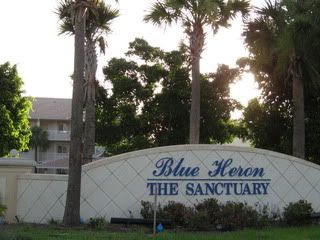 So, as I said.....I am OBSESSED with Blue Heron - it reminds me of paradise!!! How'd you pick that screen name?