Help Remodel This Split Level Farm House
MNnative
February 18, 2014
Hello Everybody!
Great forum you've got here! I've read countless threads as I've been planning my remodeling project and have now decided to sign in and ask for help directly with my project.
Attached is the sketch of my upper level as it currently sits. (each square = 1') The home was built in the mid 80's and is a split level walkout with about 1,000 square feet on each level. The front door on the East side of the house opens to a landing that goes up or down. The garage is on the south side of the house and you can enter into the kitchen or basement from there. There is also a sliding glass door that enters into the main level dining area. I don't expect that the front entrance would get much use. We would likely use the garage entrance and slider most of the time to access the main level and the walkout basement door to access the lower level.
Our primary TV room is going to be in the lower level, we don't intend to make TV viewing the focus of the upper living area.
I am debating whether to remove the walls between the living area and kitchen and/or dining area and kitchen. I am leaning toward removing both walls, adding an island to separate the kitchen from the living area and maybe a peninsula to separate the dining area from the kitchen.
I would really love to hear some of your opinions on what you would do with this space if it was yours.I tend to get tunnel vision when I focus on a project and sometimes a fresh set eyes can really help to introduce other options.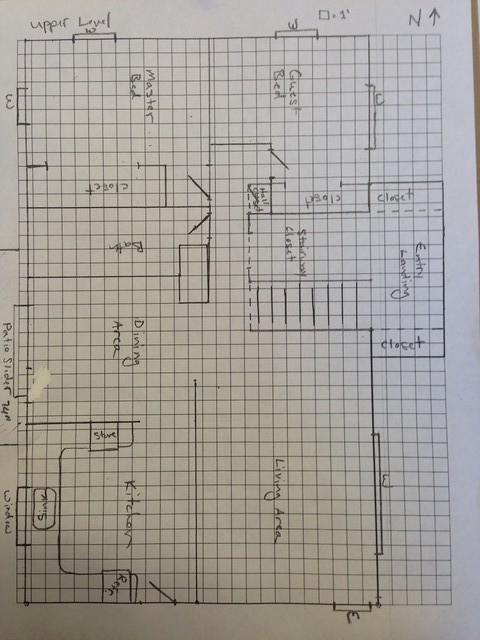 This post was edited by MNnative on Tue, Feb 18, 14 at 15:50