Desperate for help..this is UGLY!
I'm also posting this on the decorating forum.
We are doing a long distance renovation of our new very small lake cottage. We have a huge stone fireplace, when we removed the ceiling to open things up we exposed a slanted brick chimney.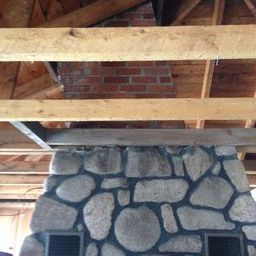 We found a picture of something we thought might look good and our contractor started working on it. This was the inspiration picture http://www.pinterest.com/pin/550283648191028041/
The contractor just sent a picture of the fireplace partially done. I know he plans to add trim etc., but I don't see any way for this to look ok.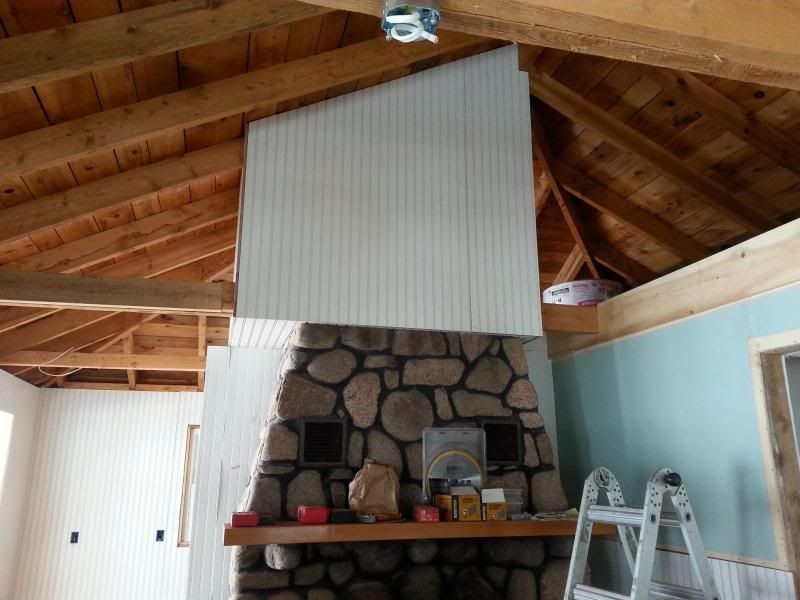 Right now I am considering removing all the beadboard and just leaving it naked.
Any ideas on what to do to fix this? How do you think it would look if we did the whole upper part in beadboad across where the ceiling would have been.
Any and all ideas would be really appreciated.
Here is a link that might be useful: other pics in Wilson Way project