Backsplash help...
Hi everyone,
I'm considering this backsplash for my kitchen. My cabinets are up but not the counter which will be White macaubas.
This is a picture of the color of the cabs, a piece of the counter and a Walker Zanger tile from the Tuileries line in the colour loire.
It is not the right shape, I will probably choose the 2 by 7 brick instead.
What do you think?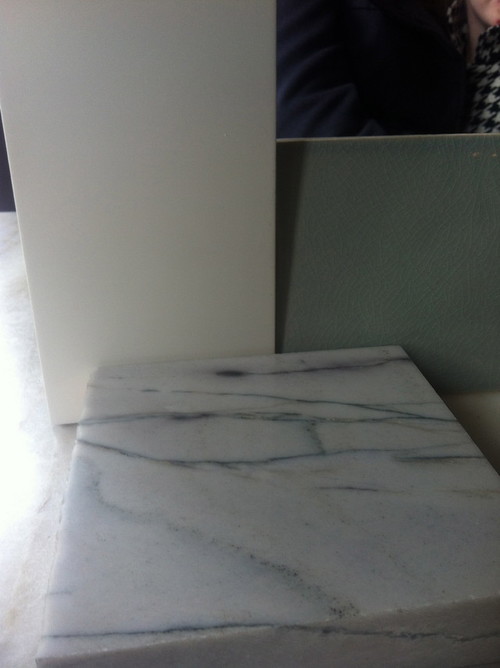 This post was edited by geomeg on Thu, Apr 18, 13 at 15:19