Entry door color and handle set?
sjharris53
February 2, 2011
We are replacing our 22 year old six panel wooden door with a stain quality fiberglass door with two clear full length sidelights. The old door is red, with the sidelight trim painted white, and I've always liked how it looked with the horizontal off white board siding and dark blue shutters.
You can get a glimpse of the door on the right side: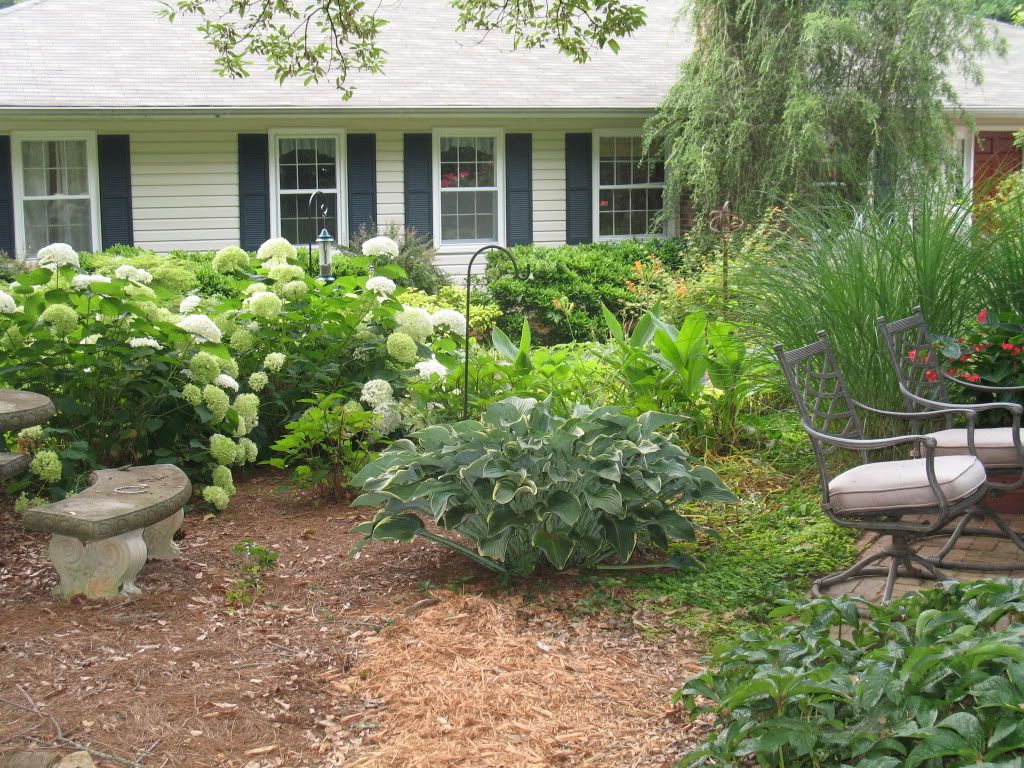 Since the new door is stain quality fiberglass, that's what I plan to do ( I can always paint it in the future.) What gel stain color would work best? Brand of gel stain?
I'm also trying to decide what handle set would work best. The new door is a more rustic style than the traditional one we have now. I have an ORB kwikset entry handle set that we purchased at a liquidators store, but am thinking a different style would suit the door better. My question is what style suits both the door and the house at the same time? Thanks for any suggestions!
The new door is very similar to this one, but our sidelights will be clear glass.
This is the kind of handle set we purchased for the new door, but ours is a darker ORB. I'm thinking another style might work better.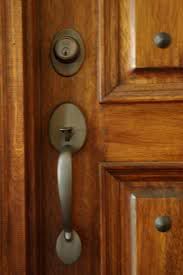 I really like this look:
Sorry this image is no longer available.
DH is asking what's wrong with the ORB we just purchased for a good price; I'm thinking when I chose outfits for my daughters' weddings I also chose new jewelry too to get the complete look! We will be looking at this "jewelry" everyday for years to come.
Thanks for your help!