The Attic Bedroom: Done
Thanks, pbteen ;-)
And thanks to all of you for convincing me to go ahead and paint the ceiling aqua (and for sticking with the color my daughter picked out)
BEFORE: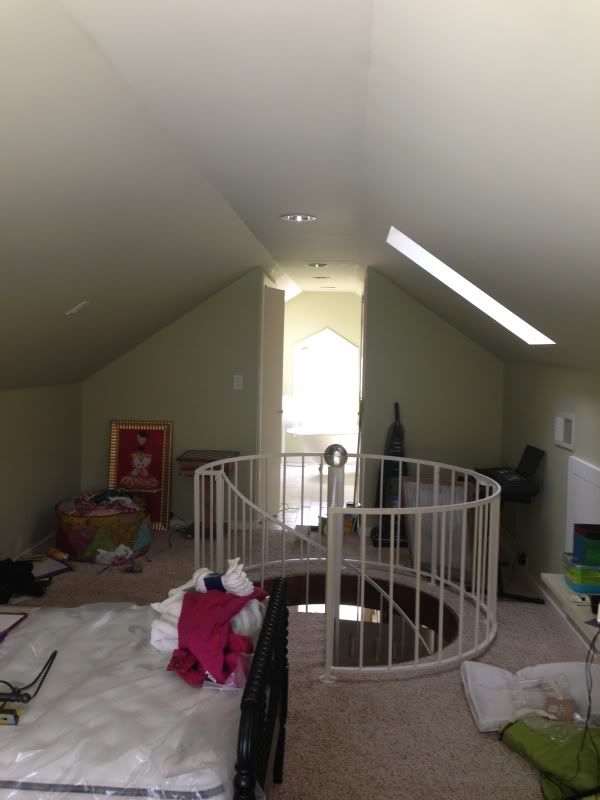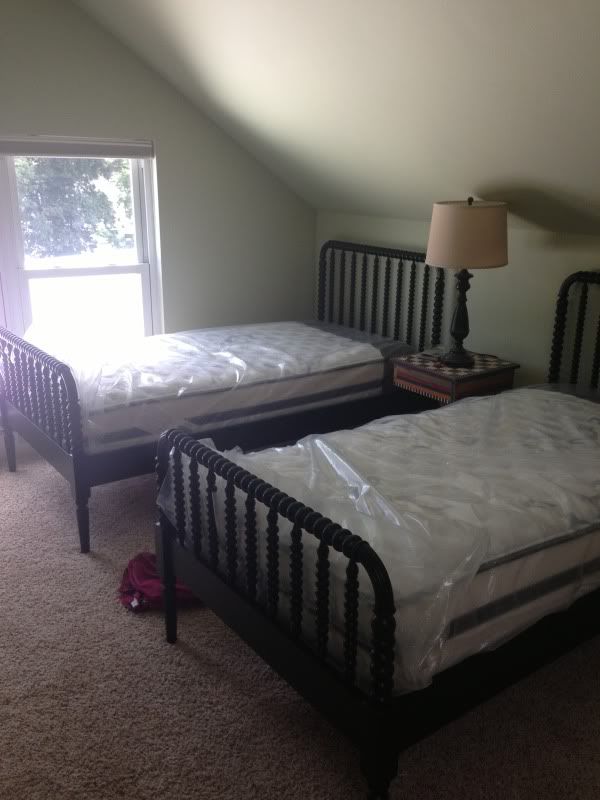 DURING (at that moment when I thought..."oh, ummm...yikes!")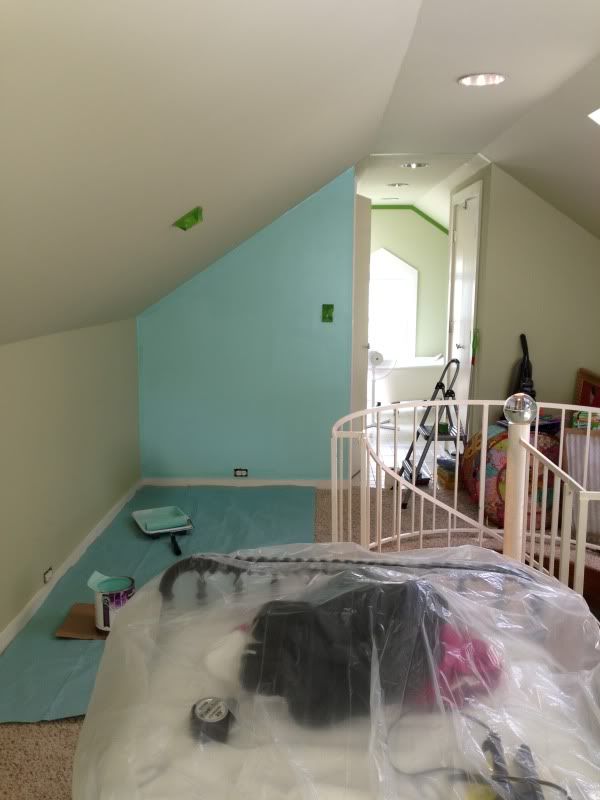 AFTER (yes, there are a few details to handle, but let's call it 98% done)
Desk Area (walnut elfa decor)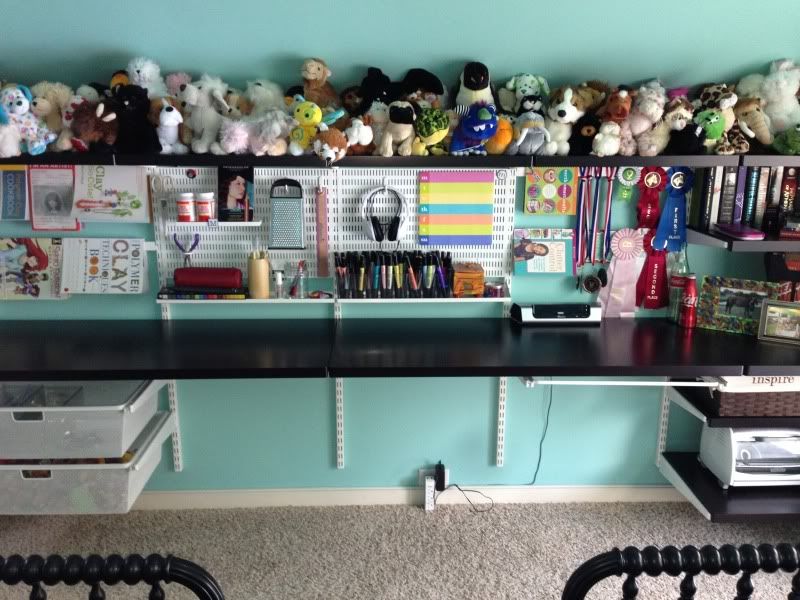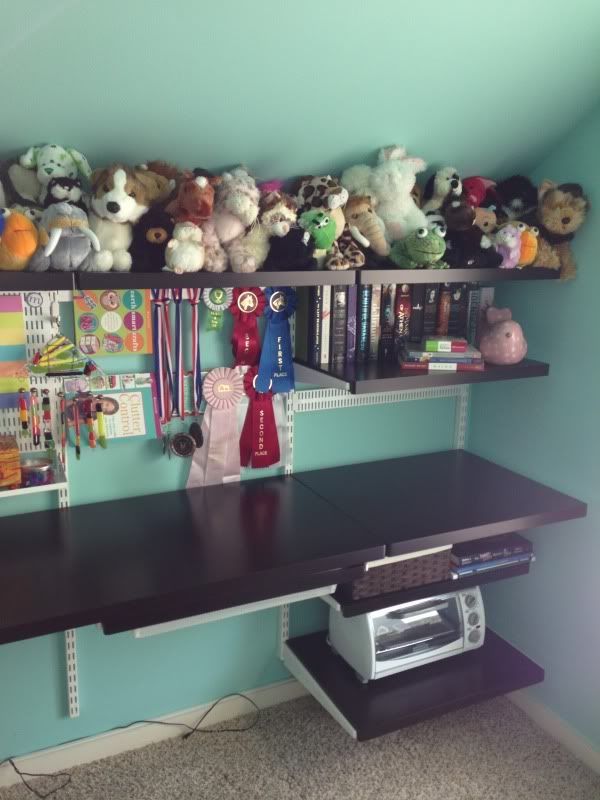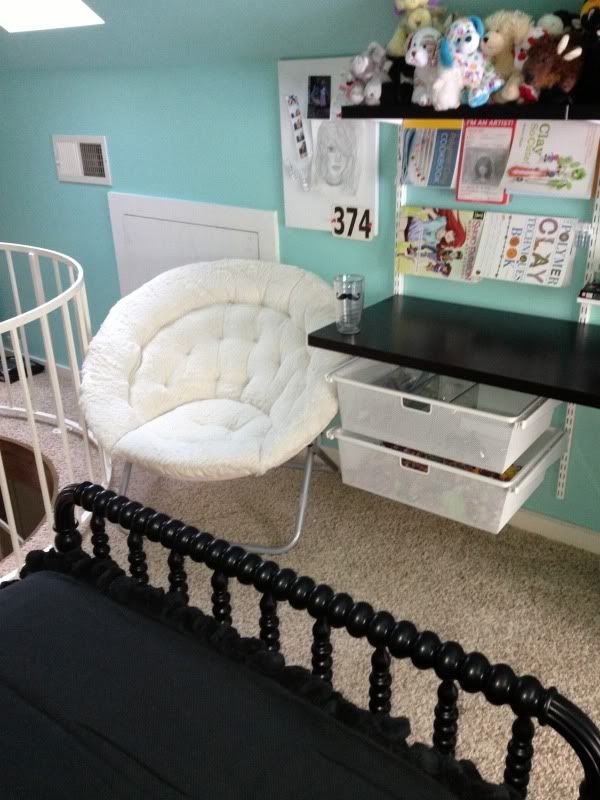 Bed Wall: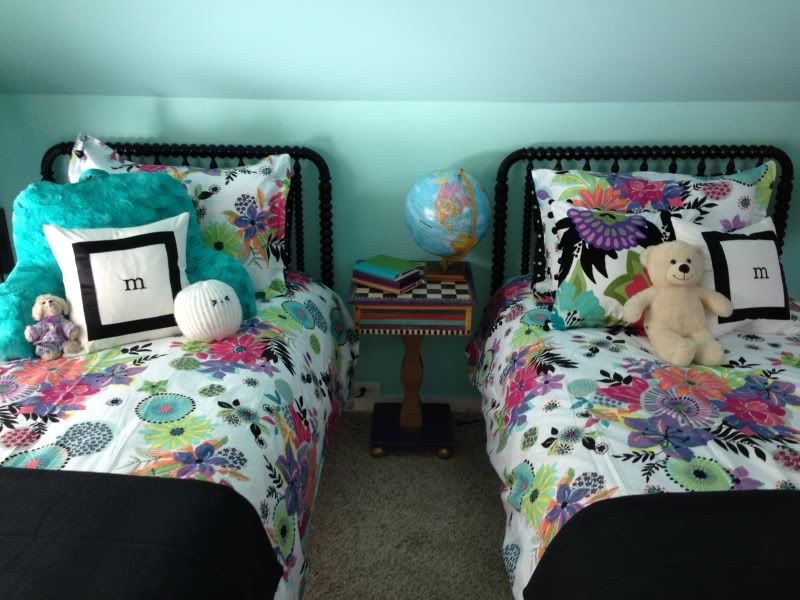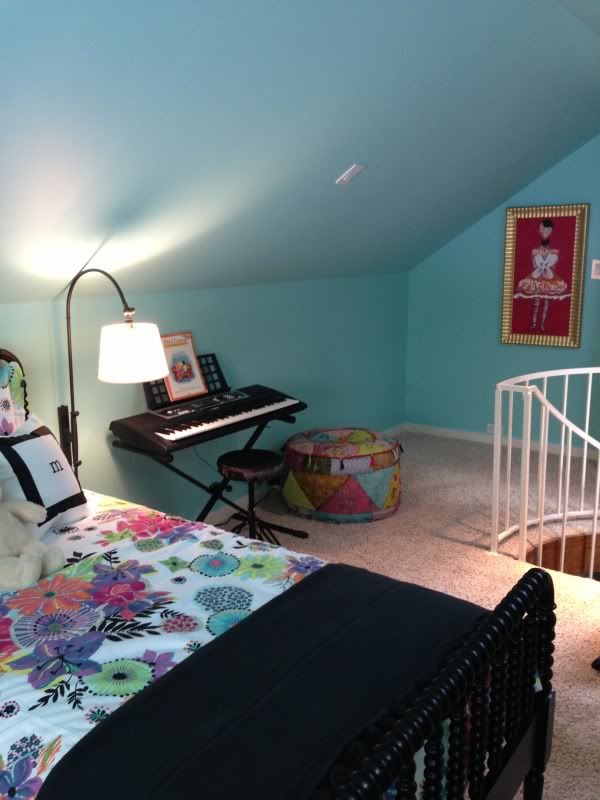 (there's a chair for reading that goes in this corner, but I have to get it out of storage)
At night: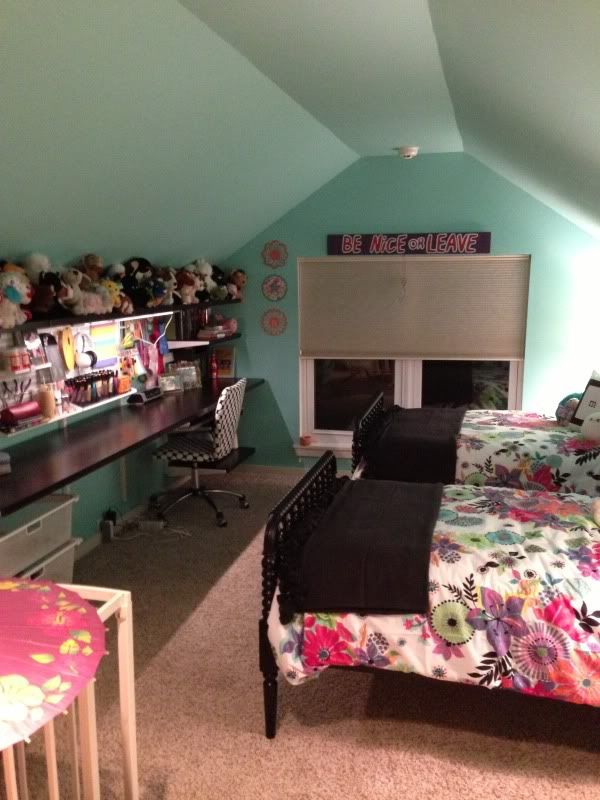 And, from the second floor...it *does* sort of look like a swimming pool: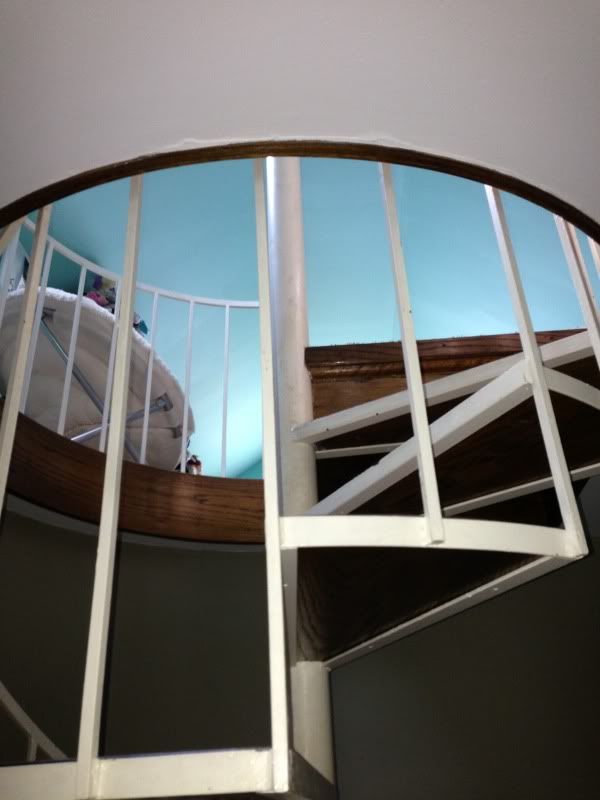 And it sort of reminds me of this picture from the British Library:
It wasn't exactly a super creative endeavor, just ordering the entire thing from pbteen as per my daughter's "heart's desire," but we did get to use a few things - some art from New Orleans and her ridiculously extensive Webkins collection (that she still likes).
The bathroom up there will be done in the next week or so. The shower up there hasn't been operational since we moved in, so I am excited to get it up and running.
Now we have two floors done - just need to get the floor that my husband and I share done.