Kitchen floor plan: need feedback
Hi everyone,
Well, I finally hired a real designer, and I really like his ideas. We are going to work iwth a local custom cabinet maker--it really was not as expensive as I expected.
Anyway, here is our current kitchen: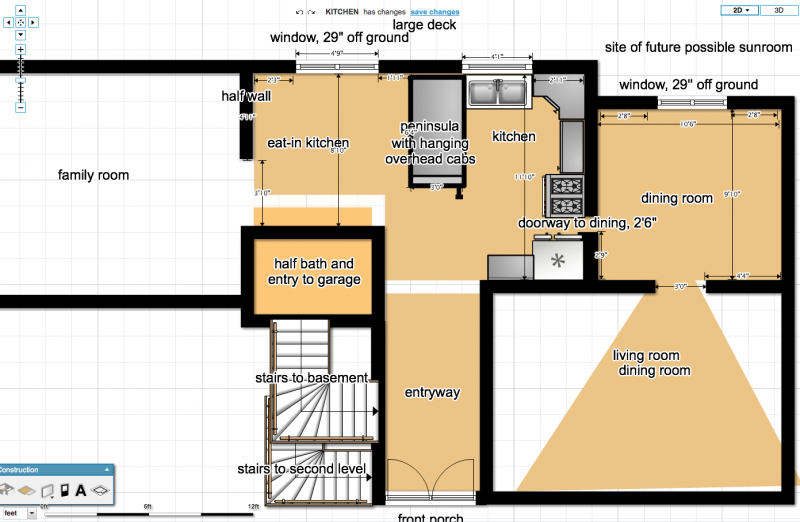 Pictures of our current kitchen:
Looking from eat-in kitchen
A better view of the fridge wall as it currently stands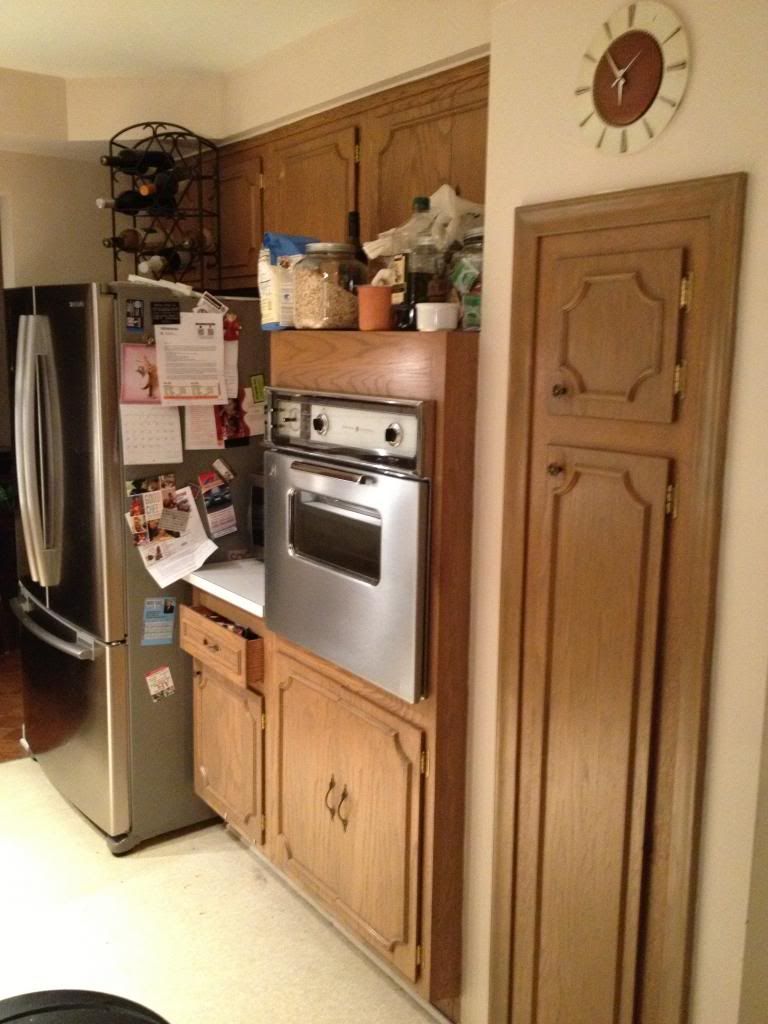 (Blurry pic, sorry!) View as one enters the kitchen from the front of the house

View from kitchen, past eat-in kitchen, into living room

dining room (the wall in the foreground of the picture will be mostly demolished during the reno)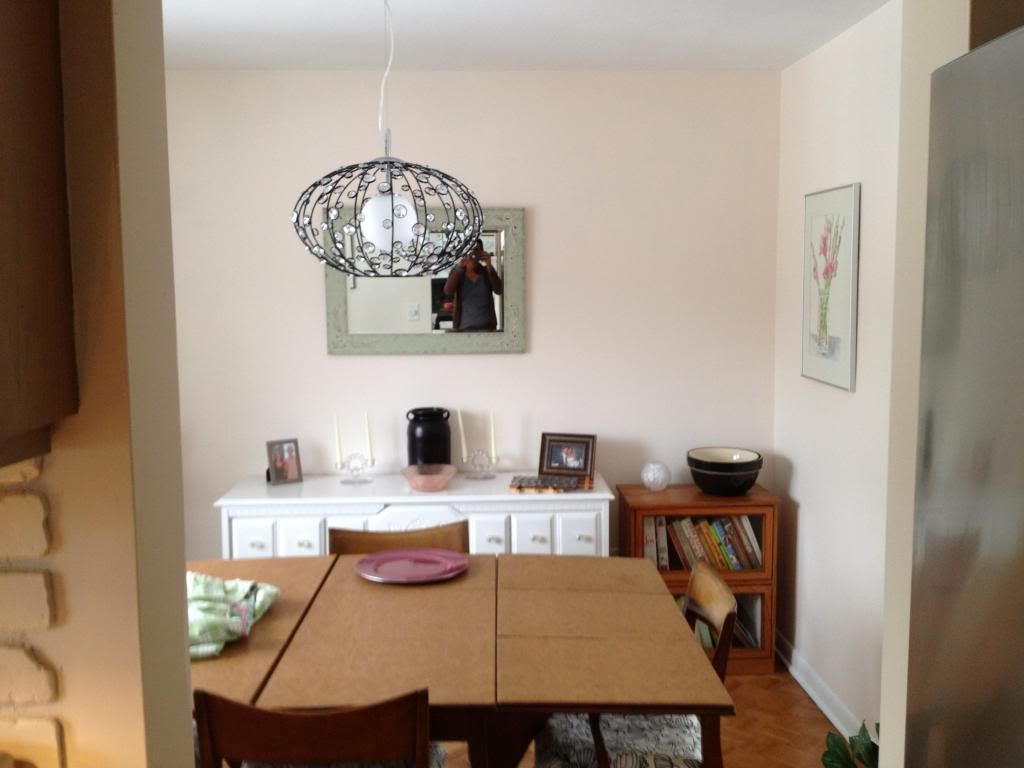 View into kitchen from entryway

Now, for the plans for the new kitchen:
Top-down view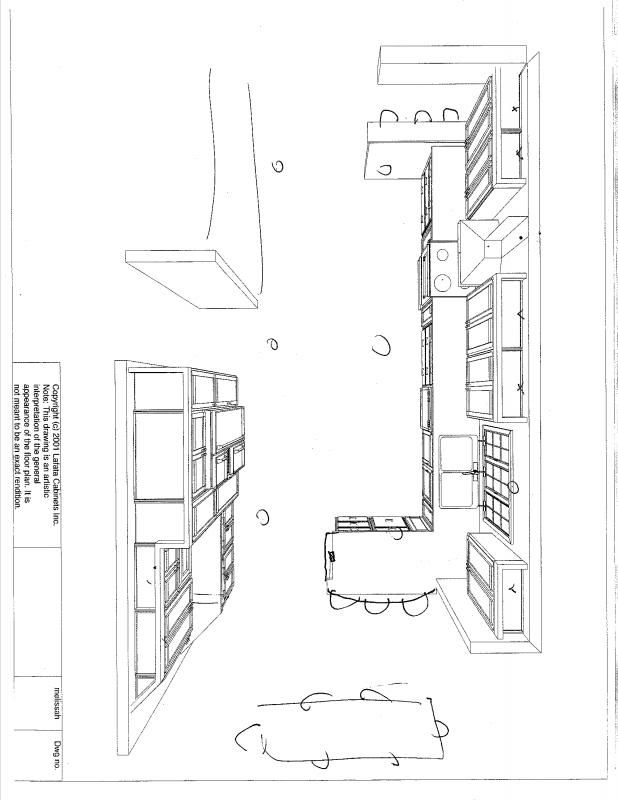 View of kitchen from entryway (note: old eat-in kitchen is now part of regular kitchen. We are getting rid of the window by the old eat-in kitchen and putting the range there instead. The sink is staying put.)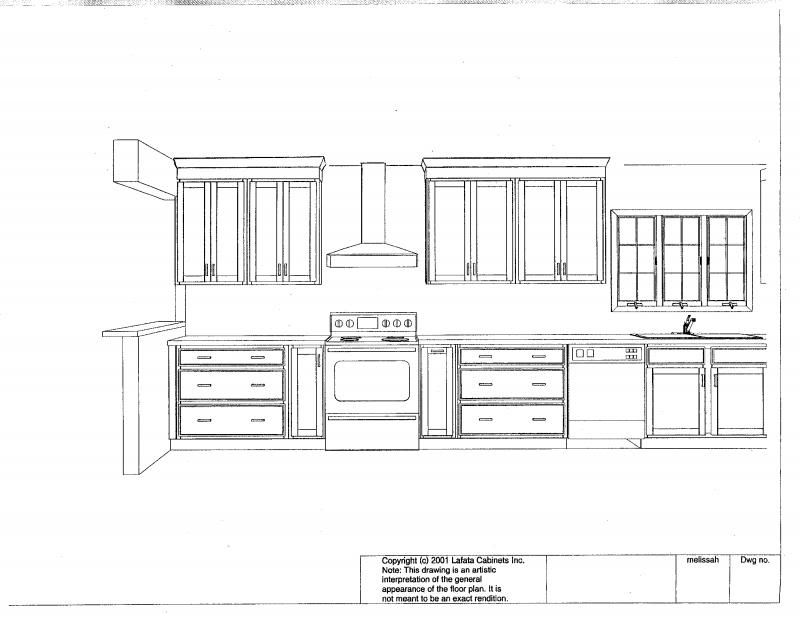 View of sink area with new peninsula/half wall between DR and kitchen. Note: the weird wall-looking thing on the left hand side is just the back wall of the DR, which bumps in about a foot and a half compared with the kitchen's back wall.

Whole view of back of kitchen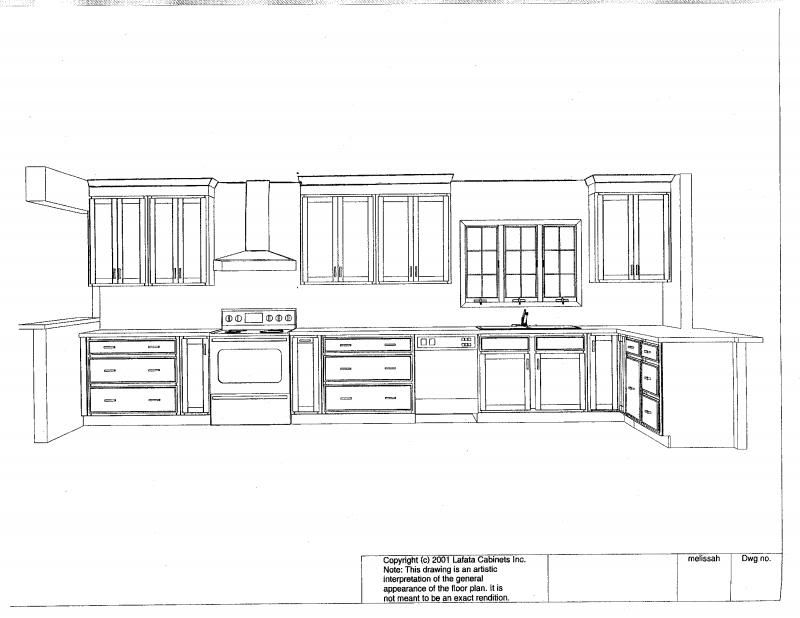 View from kitchen into DR (DR will be the new eat-in kitchen; I plan to build a banquette along that wall as one amazingly helpful GW'er suggested) NOTE: our DR bumps inward so the weird-looking partial wall by the peninsula is actually the back wall of the DR. (Stupid layout issue--no idea why the builders did that.)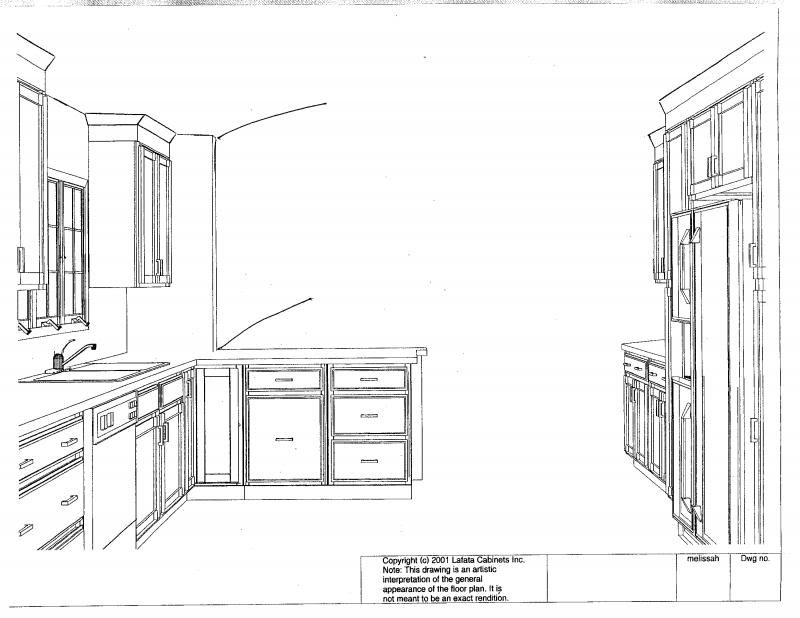 View from DR into kitchen

View of fridge wall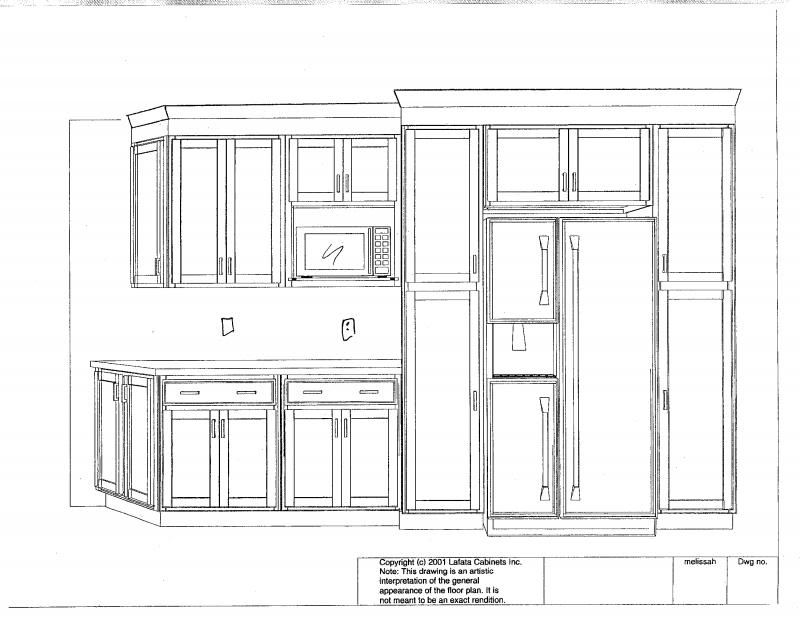 Thoughts? Here are my concerns:
-Is it strange to walk in and see someone's range as soon as you get past the threshold of the front door? I don't think you will see it right away, but a few steps forward and you will. I think I may be overthinknig this.
-The slender cabs by the range are for cookie sheets and spices. I'm not sure how I feel about a pull-out spice storage rack like that and would love feedback about how it ahs worked for others.
-The KD has planned recessed lights everywhere (seven total) including over the sink, but I think I want a pendant there. Thoughts?
-I'm weirded out by the range being so close to the living room, but I think that's just because I'm not used to the idea. From looking at the pics of my existing kitchen, does it seem like that would be strange to the GW community? (The range will be about where my current kitchen table is.)
These are all random questions, but mainly I want to know what you all think of the layout in general. I'm going to ask him for a more precise version with measurements, but for now, this is what I have. Thanks in advance! You have all been amazingly helpful. For what it's worth, these plans strongly resemble what another GWer suggested a few weeks ago when I had a completely different plan in mind (this GW'er's name escapes me, but s/he was remarkably helpful). This KD walked in and immediately came to the same conclusion that this layout would work best--you people are brilliant.
This post was edited by purrus on Thu, Apr 4, 13 at 15:54