Too many bin pulls? Please tell me
For my green galley kitchen, I planned rustic vintagey cast iron binpulls and knobs like this.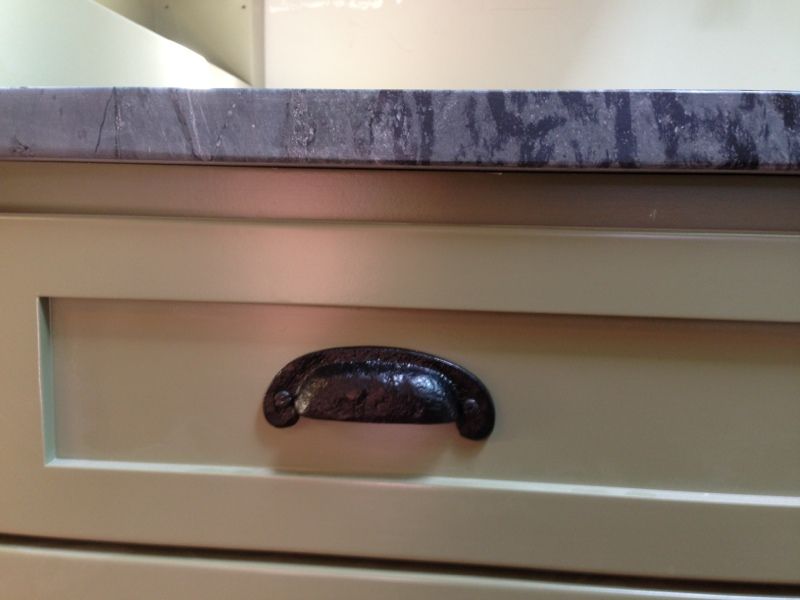 I just had about half the hardware installed and am wondering if I need to use something else on the remaining drawer fronts to break up the visual flow. Is this too many bin pulls? Should I use something else like handles?
View from windowseat end looking towards the landing area


View from the other end looking towards the windowseat

The only other hardware type is this refrigerator handle for the fully integrated 30in fridge


The remaining holes are drawer fronts as well with warming oven and deep drawers.
I do like these handles but have not been able to find anything long enough that would work with existing cast iron hardware