2nd story or ground extension
I bought a 2 bed 1 bath 1,250 sqft house with a basement and attic in Nutley, NJ. The house was built in the 1920s and the attic has about 6 feet of head clearance at the highest point and has two dormer windows that I'm currently using as a bedroom.
I want to expand my house into a 4 bed 2 bath. I have 40 feet of space in my backyard (see the picture with the basketball court) and even another 20 feet beyond that. My house is exactly 20 feet wide inside from wall to wall. The lot is over 5,000 sqft.
What is the cheapest way to add 800 sqft to my house? Should I build upon the attic or extend the ground floor back 40 feet?
Has anyone done a project like this and would you care to share your experience? I would ESPECIALLY like to hear from people who have actually done a similar project. *Emphasis added here*
http://s990.photobucket.com/user/escabar08/library/Nutley House
I edited the question by removing "cheapest way to add value to my house."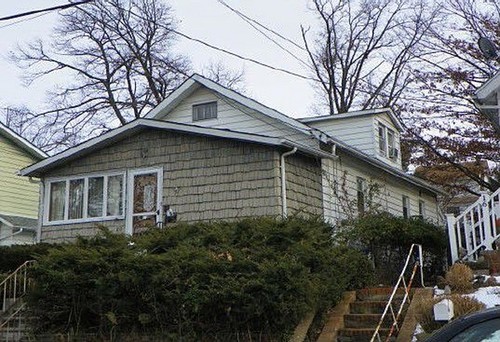 This post was edited by MittySam on Sat, Jan 18, 14 at 3:08