She's here! Pics of sink and stuff....
(these pics are in my current kitchen, not the one that's going to be remodeled and OMG, I cannot get photobucket to save re-sized pics, still sorry for giant pics.)
Well, the beautiful sink arrived yesterday... very well packed and with some gifts of copper and stainless cleaner to boot! Talk about fast shipping, too. Don't think the customer service could be much better than Rachielle offers.
So here is a pic of all the stuff that I've picked out (so far) together. (Anyone that remembers the chicken wallpaper... it just doesn't work with this sink at all.)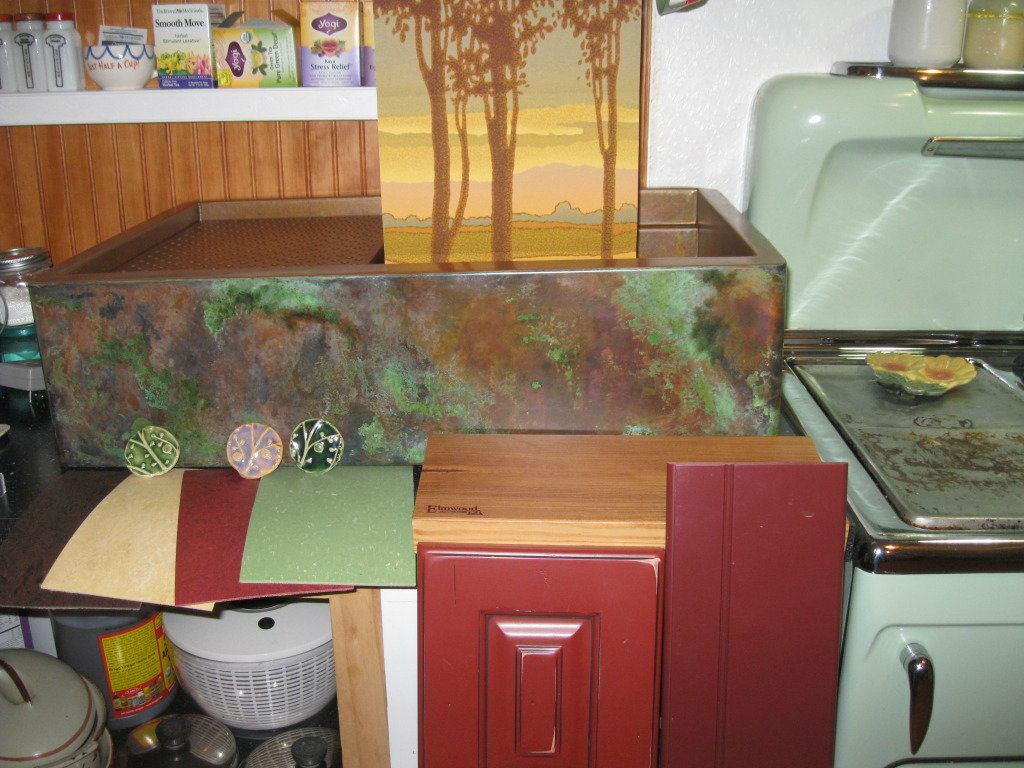 I have a sample of the Bradbury frieze paper that I envision above the cabinets on two walls. May not work with the layout but haven't ruled it out yet so included in the pic.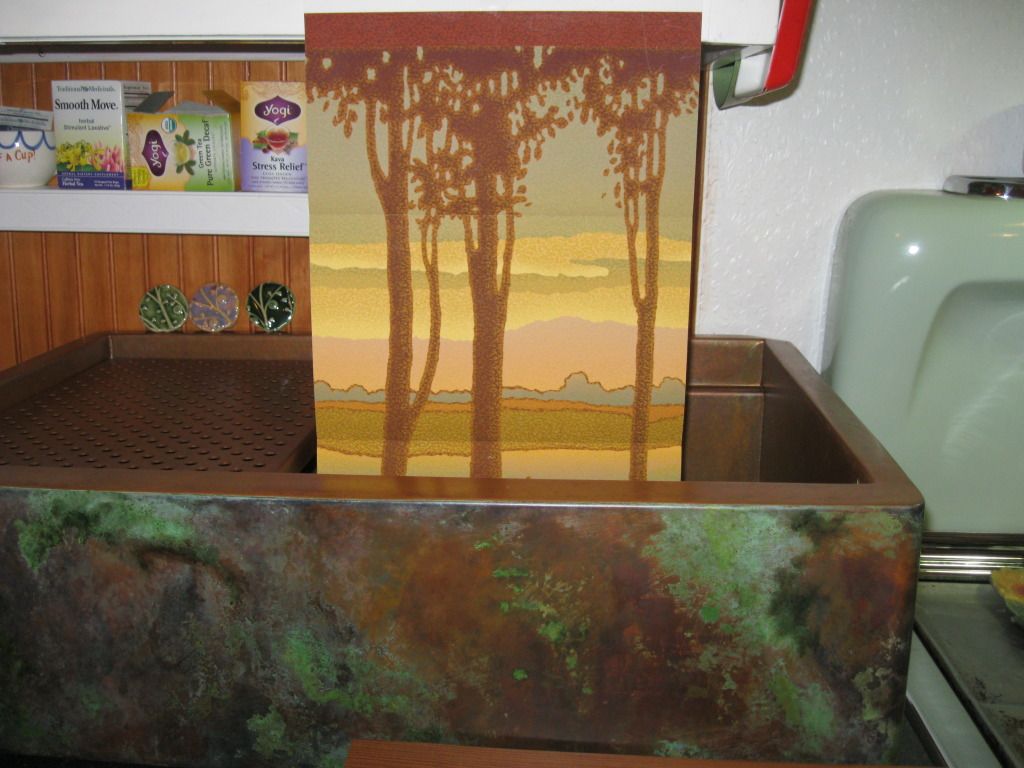 Left front are the linoleum colors that I'm trying to pick from for the floor. Thinking diagonal checkboard. This kitchen floor runs into the entry so it has to work for both areas... thinking the brown and yellow (butter, they call it)as the main colors in both entry and kitchen with the addition of small green or red squares at the intersections of the diamond pattern in the kitchen? Haven't nailed that down yet but (real)linoleum it is, not changing that choice.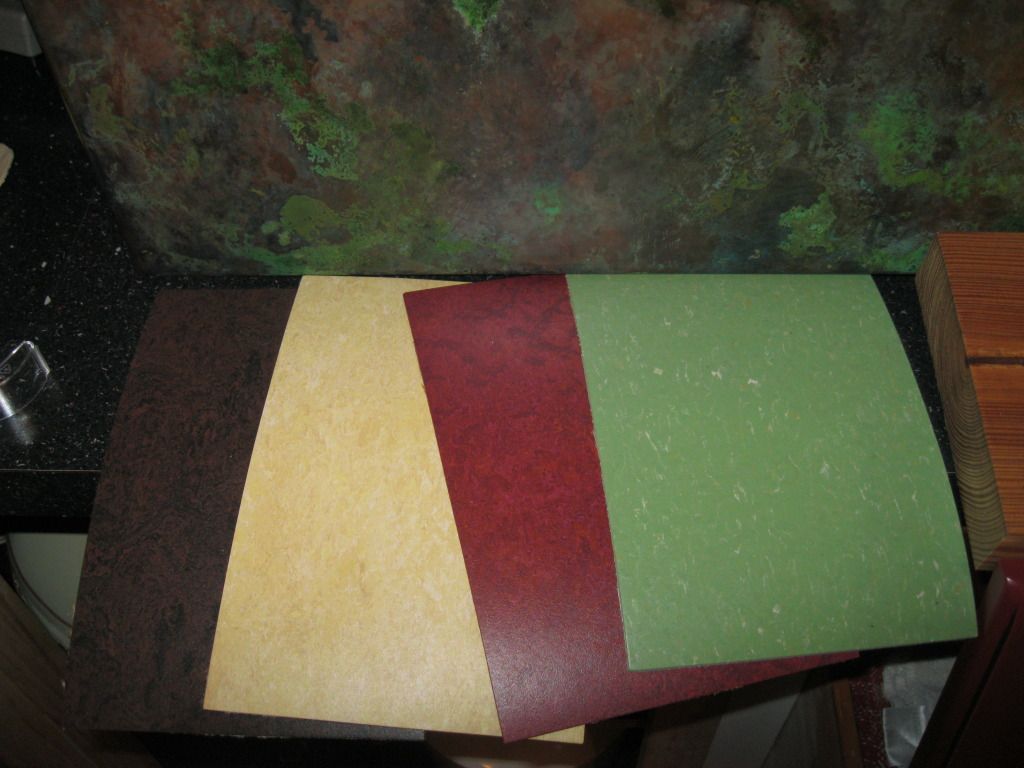 On the right front is a sample of heart pine countertop and in front of that are two paint samples for the cabinets. The left, more brick-ey red is Shiloh cabs from a local place and the right is burgundy red from thecabinetauthority.com. I was really leaning towards the burgundy until the sink came. Now the more brick red seems to make the sink stand out a bit more and the burgundy seems to fade into the sink...at least to my eye in person it does.
Lastly are samples of some handmade tile glazing colors. Emutile.com. I've never seen a pic of this but what I was thinking was having a wood back splash with holes cut out to accept just a few larger (4x8") accent tiles and then grout or caulk or whatever the space around the tile so it's finished nice. Wood and tile backsplash?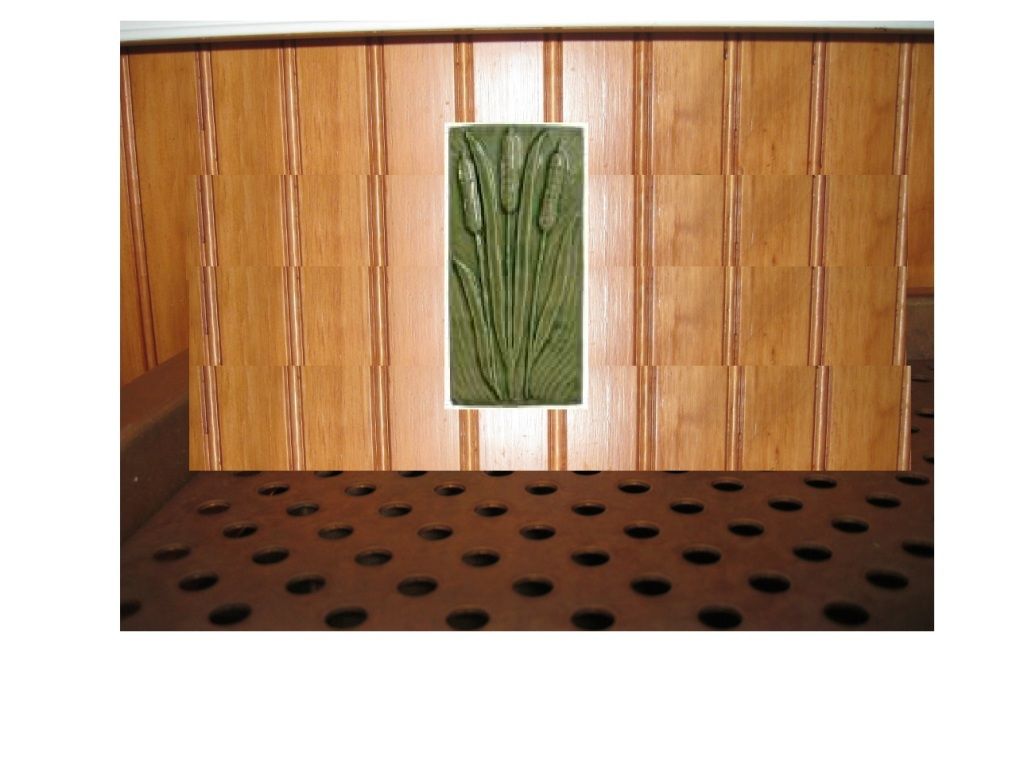 Anyone seen this anywhere? I kinda like it but not sure how to make it work yet.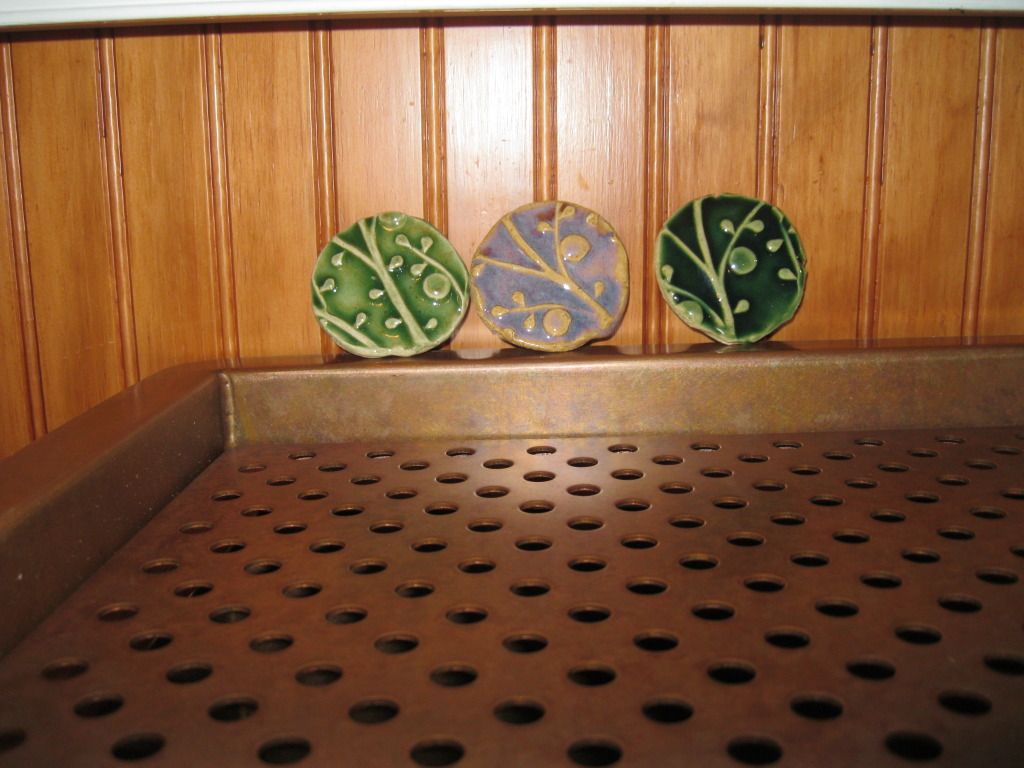 Thoughts, advice, anyone see something that I'm missing or do these choices seem to work together? I'm liking it but of course, I can hardly be considered objective anymore. Going for a woodsy, cabin-ey feel without feeling beaten over the head with it. Ceilings will be knotty pine tongue and groove, fwiw. Not sure about door/drawer style yet but simple is what I'm leaning towards.
Ships4u painted walls are looking really good to me for non-backsplash wall areas. Love her kitchen.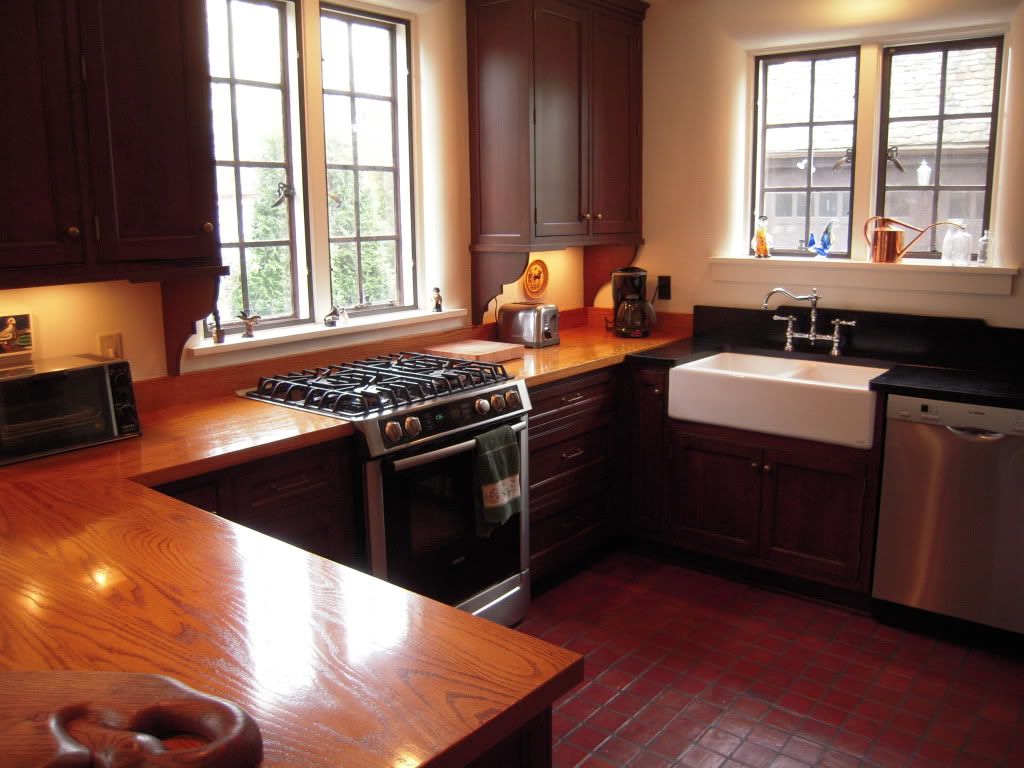 Thanks for looking and okay people, thoughts?