Will this corner cabinet fit next to the range?
So I've decided to abandon my DIY makeover plans and just go for new cabinets (countertops, BS and appliances as well). I got a rough quote on Martha Stewart cabinets @ HD last night and I've scheduled a measure for later in the month when we return from vacation. Last night, armed with the MS cab catalog, I dreamt of all sorts of kitchen possibilities, that is until I walked into the kitchen this morning and realized just how small my kitchen really is.
One idea that I really liked was this corner cabinet with plate rack as shown below.
In addition to the plate rack, which I thought might be kind of nifty, I thought that maybe the drawers on top of the counter could be switched to a door and possibly house a small microwave. I really want to get rid of my over the range microwave but I have limited space.
However, the MS picture has more space than I do in my coner next to the range, and I'm not sure an aged cabinet will fit. I know I probably need the MS specs to know for sure, but does anyone think this might be a possibility? In my research I did stumble upon Xand83's kitchen in which her range-corner space looks very close to mine.
She managed an angled cabinet there, though smaller than the angled MS cabinet.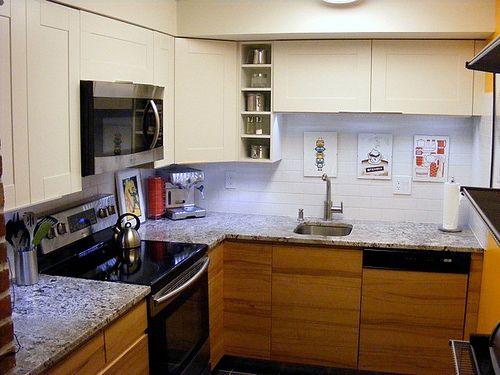 Here's my kitchen. The upper to the right of the range is 21" and the blind corner cab adjacent is 40".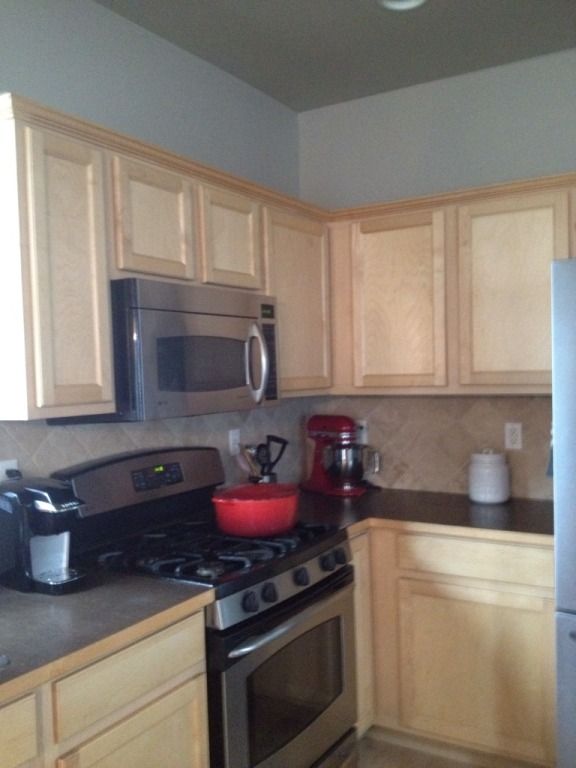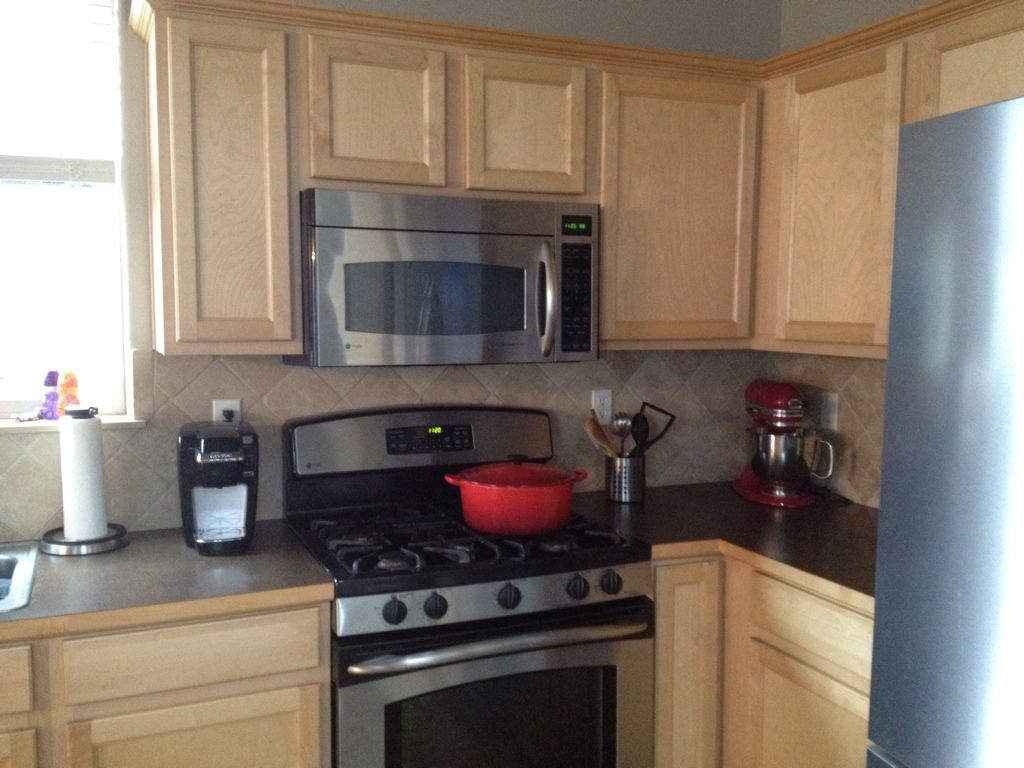 I know I need the new cabinet measurements to know for sure, but does anyone think the angled cab/plate rack thing is a possibility? Or will it be too close to the range not enough space?