Reveal on sink - Sorry to bug all one more time!
OK - they came to template and asked whether the sink should have a 1/8 inch reveal or be under the counter by 1/8 inch.
This is hard to explain but basically, the way the Silgranit mounts, it either has to have a positive or negative reveal on the under mount.
Positive reveal would give a lip for the cutting board (which I didn't order but if I wanted downstream). Concerned about dirt collecting on the reveal.
Gives a nice finished look.
Here is a positive reveal from Peony.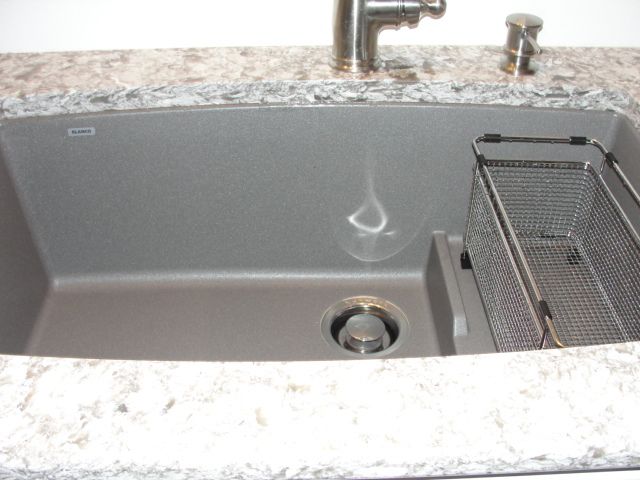 Negative reveal - no lip to collect dirt but dirt can still collect under the lip.
Here is an old GW picture of a negative reveal (I think it was SusieQ...)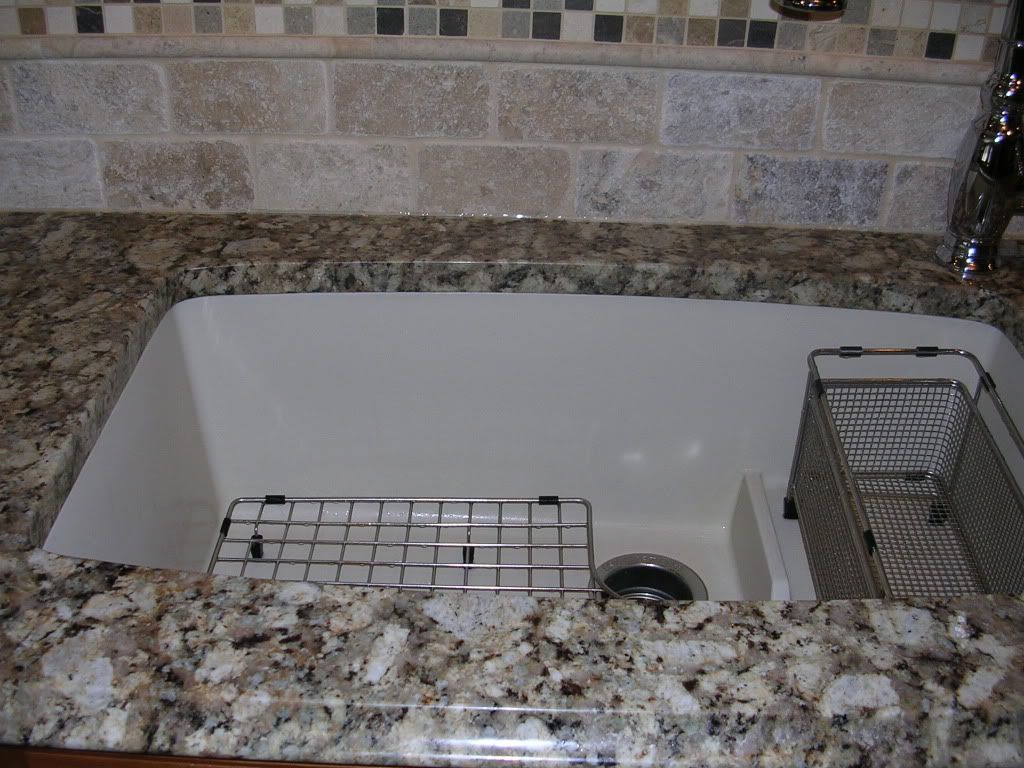 What have others done?
PS and to add to the confusion - one more faucet placement!!