The 25 year impasse has been resolved! (Update, pics & questions)
treasuretheday
June 28, 2012
Some of you may recall earlier this year I posted for my 77 year old parents who were stuck and unable to agree on what to do with their family room. For 25 years, the unfinished fireplace was covered with plywood. They couldn't agree on what to do with the fireplace because they couldn't get past the fact that my mom hated the room's yellowed paneling and my dad wouldn't consider painting it. I found a company to clean and enhance the paneling, getting rid of the yellow tint and deepening the color slightly.
These were the before pictures (the chandelier was there only temporarily while their dining room was being painted.):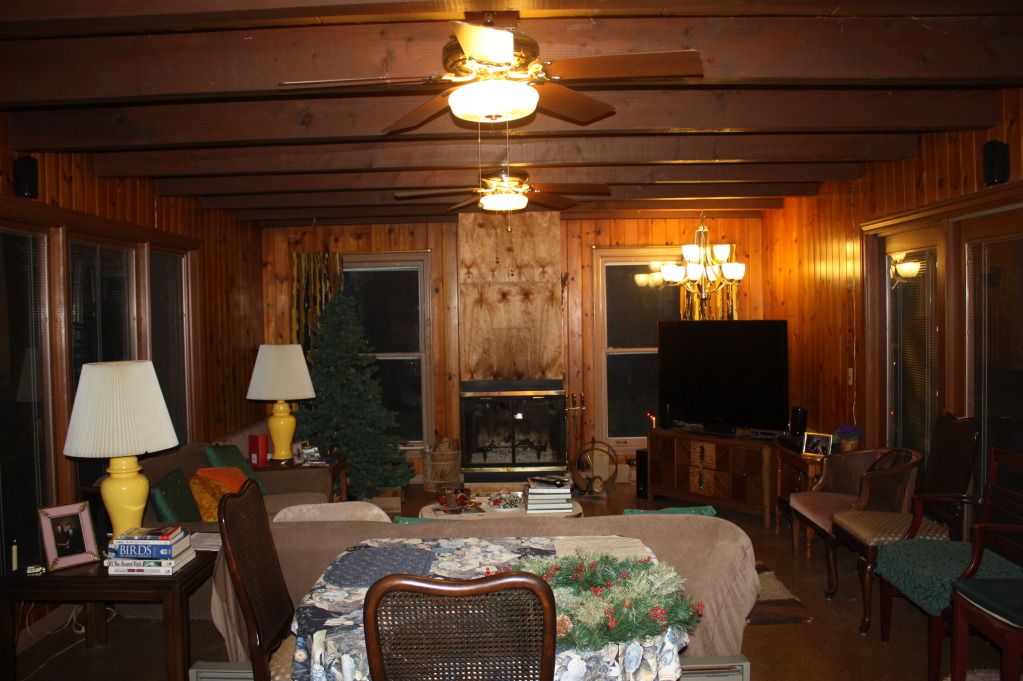 The lovely fireplace...
The overwhelming consensus on GW was that they should put stone on the fireplace. After looking at lots of inspiration pics with me, they decided that they would both be happy with that and even managed to agree on WHICH stone(!)
With that settled, they were on a roll and chose tile for the hearth, carpet, curtains and paint! They've even ordered a new sofa, loveseat, coffee table and TV credenza. The new furniture should arrive in a couple of weeks.
This is the room today, with their old furniture (IRL the carpet matches better than it looks in the photographs):
They are thrilled and proud of their fireplace: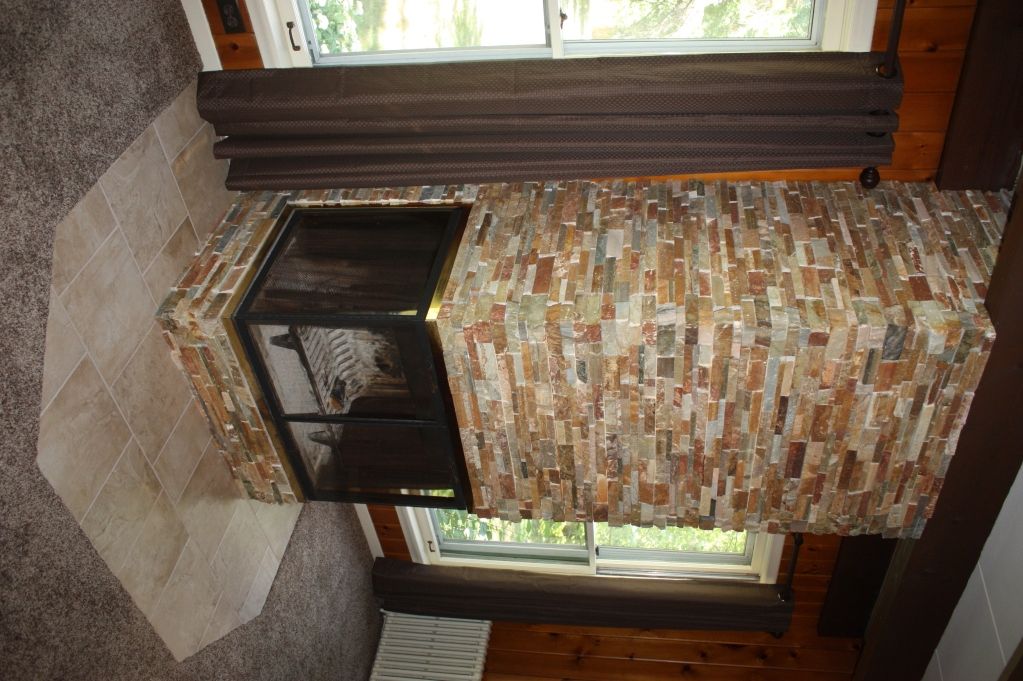 This is a view of the other end of the room, where you enter from the dining room.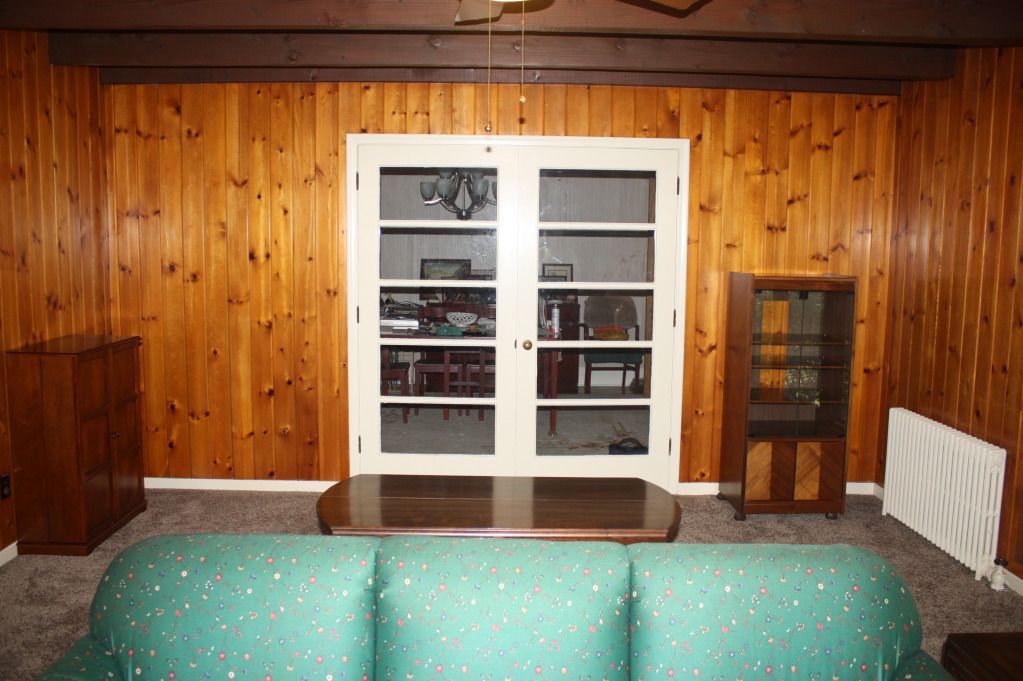 The drop-leaf table behind the sofa will stay because they eat most of their dinners in this room. The two cabinets in the corners need to stay but would you put them together on the left side? What, if anything, would you suggest for the right side? The heat from the radiator would be a factor but it's ok if the doors can't swing all the way open... they are used to that.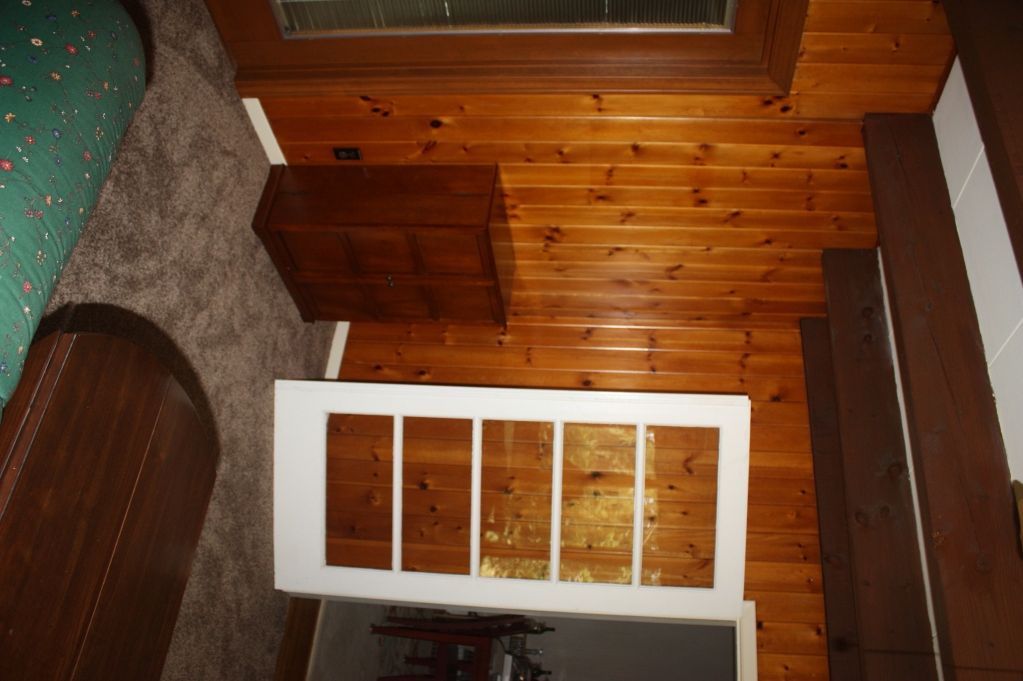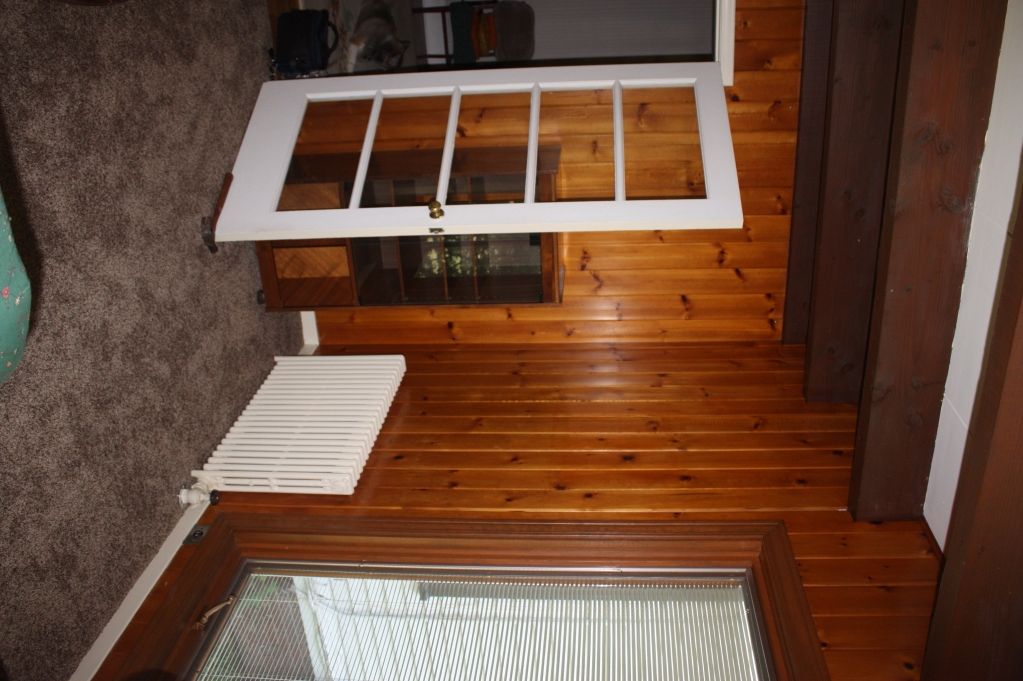 They have a pair of these lamps in their living room and are considering bringing them into the family room. The new couches will be a dark brown.
What do you think? Obviously, they'd need new shades.... what would you suggest?
It's great to see them finally making all of these changes to the house that I grew up in. We moved to the house when I was seven so they've spent 43 years with a cold linoleum floor!
My parents are very practical and frugal people who have done very little decorating through the years. They appreciated your previous help and would welcome any other suggestions.
Thanks so much!!
Here is a link that might be useful: Previous thread re my parents' impasse