Decorative hood over microwave over stove
I'm in the process of buying a house and would like to get everything in the ready for move in. I'm starting to look at kitchen cabinets. One house we looked at had a small (I'm sure just decorative hood) over the microwave over the stove. I've been looking online at some of the cabinet companies and haven't seen anything like that offered. Here's a pic I found on Google Images of what I'm talking about: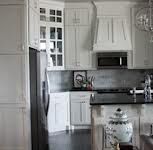 Here's a normal hood over range with no microwave. It's more the style and color I'm looking for but I do need the microwave over the stove because of space constraints.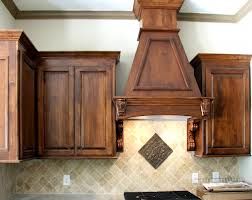 Do any of you have such a setup as that, or know a company that might have a small, decorated only hood just for looks? I'd appreciate any help. It's been years since I've had to renovate a kitchen.