Solution for microwave placement
Wanted to share what I did with microwave placement in my kitchen. I read a lot of post of people trying to figure out the best way to add a microwave in their kitchen, and this is what worked for me.
I chose to put a the OTR microwave on the wall versus any other size space saver or built in microwave because of availability. There will always be 30" OTR microwaves but built in and freestanding microwaves constantly change and are discontinued. So whenever it goes out I wanted to be able to replace it with no worries and still have a finished look.
I had a custom 33" cabinet made but after the front face finishing the opening I believe is about 31" or so, not sure of how much it cost but I really like it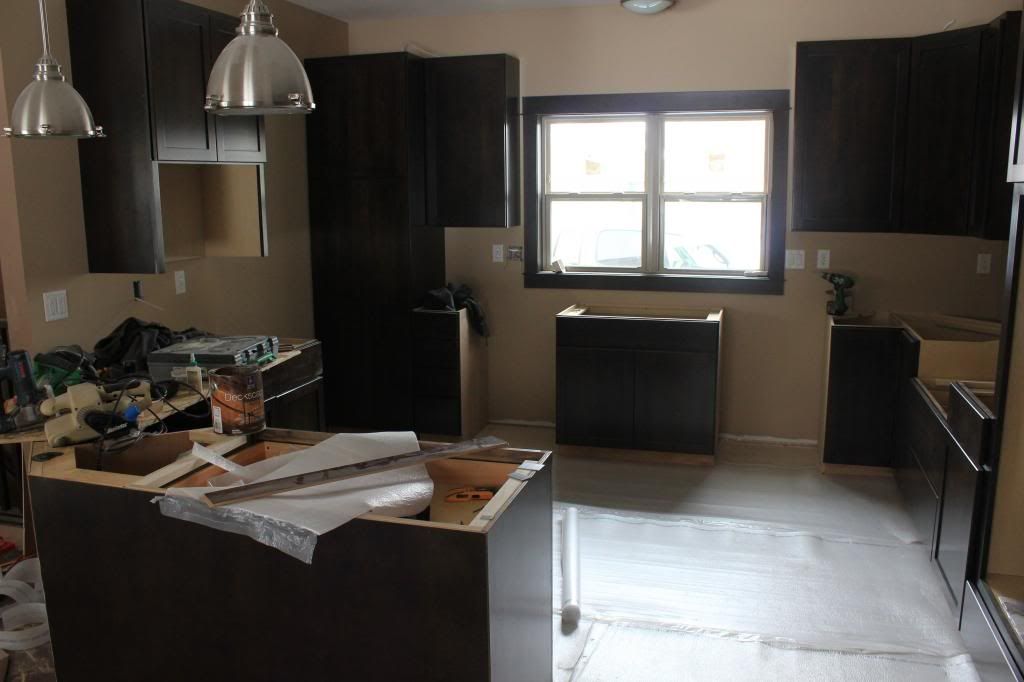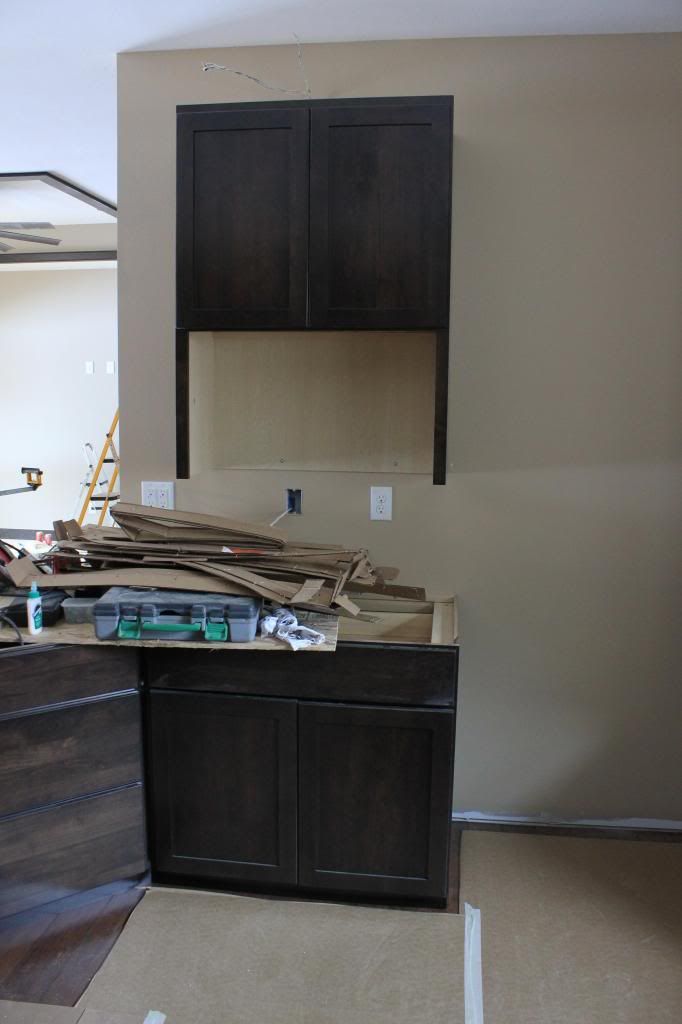 This post was edited by eyezonz on Fri, Apr 11, 14 at 13:15