Specific layout quandary involving cabinets on either side of ran
Hi everyone,
I posted a layout feedback thread the other day and in general people seemed fine with what my KD came up with and I am too.
I have a couple of nagging issues though, and since he will be at our house tomorrow I really want to be prepared with a lot of detailed questions and changes for him. if necessary.
Issue #1 involves the uppers surrounding the range: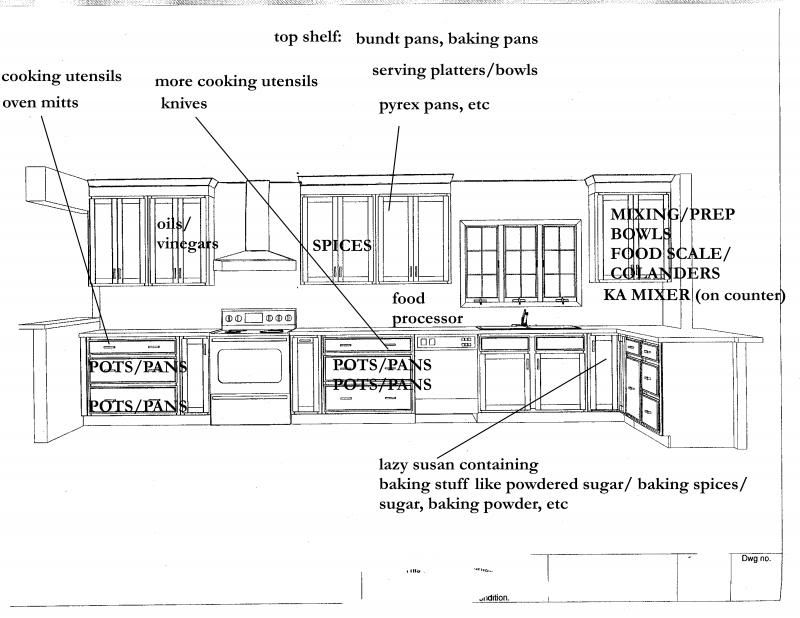 Here is a floor plan with measurements for reference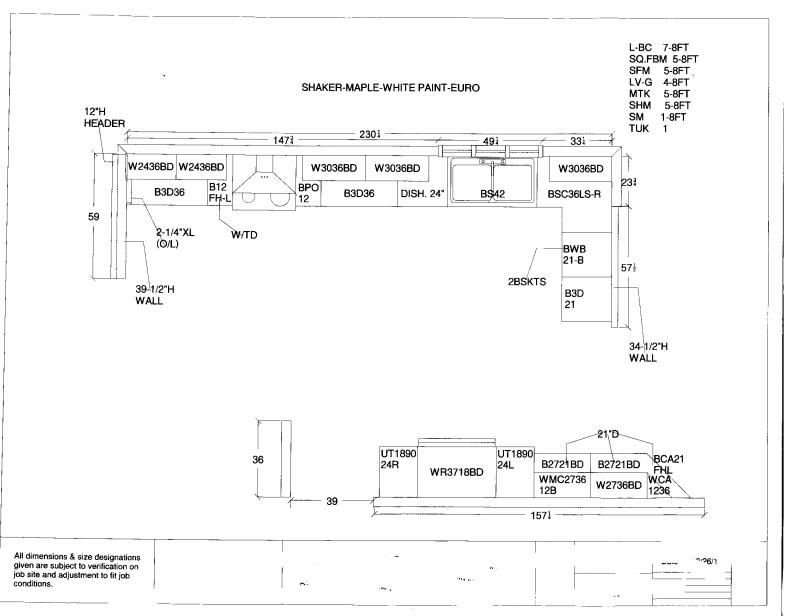 I was somewhat bothered by the way the cabinets on the upper right didn't line up with the lines of the cabinets on the lower right of the range. One poster suggested moving the narrow sheet pan cabinet to the other side of the wide cabinets, next to the dishwasher, because this would allow the lines to make more sense between the upper and lower cabs. Then of course, this would disrupt the symmetry immediately surrounding the range, but I don't think that's so bad. Those narrow cabs will hold cutting boards and sheet pans so it would make sense for one to be closer to the prep area.
Issue #2: Some posters said that the tiny cabinets to the upper left of the range looked odd compared to the larger uppers on the right, and I agree with this. I asked the KD about this issue and his response confused me. I thought maybe some of you here could understand what he was saying. I was asking whether, instead of four small doors on the left, I could have three larger ones to match the sizes of the four doors on the upper right (instead of two double cabs, one double+a single).
He said this in response: "7. The largest single cabinet I can build is 36" wide. I can put 3 equal doors on both sides but they still will not match. I have 48" on the left and 60" on the right."
I know that the space on the left hand side is limited due to a header. I don't know, do any of you have any ideas for solutions to make the left vs. right uppers look less awkward? I'd much prefer a more symmetrical look, of course.
For reference here is my original thread from the other day:
http://ths.gardenweb.com/forums/load/kitchbath/msg0415084625000.html?25
Thanks to everyone for all the help. This board is such a great resource!