Counter Height Windows & WATER? issues?
2LittleFishies
April 18, 2012
I REALLY want a counter height window. There have been a few great threads on these so I'll link one below.
What I was wondering if any of you that have them have had any or are worried about water issues? Also we're buying a Kohler Apron front sink that is 22 9/16" deep (front to back). Many have done a small (8"?) bump out for window and am wondering if that would be a must with an apron front sink. Not sure how many inches of the sink actually sticks out in the front of the countertop.
Thanks for any suggestions! If I end up not doing this, I know I at least want a Very Small backsplash under window (a few inches?)
Here are some photos. There are many more but I'm just showing a few here : )
gglks window: (**gglks- how deep is your sink? : )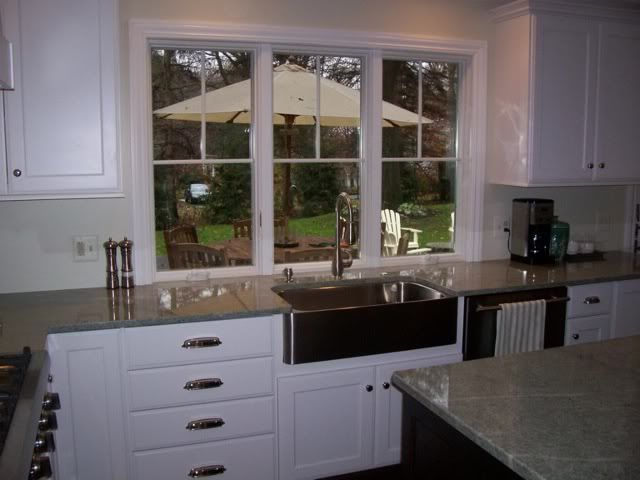 mamadadapaige:
erikanh:
And some people use bay windows. I wonder what is less $-- a bumpout or a bay window? We are planning 3 casement windows equaling 6'.
Buehl's:
Small backsplash:
buckheadhillbilly- 2.5"
Here is a link that might be useful: COUNTER Height Window thread