Which stools do you like?
Molly Phillips
April 2, 2013
Trying to decide between two different looks and wondered what your opinion is.
The peninsula panel is not on yet and we still need to hang the pendants, paint (that copper is not staying) and put up BS. As you can see, the colorful Fiestaware is evident through the glass cabinets (still have to put glass on, actually).
The two stools I'm thinking about are in the links below - if someone could do me the favor of posting them, I'd appreciate it because I am apparently not bright enough to figure it out on my own, despite having tried for the last 2 hours.
Laurainlincoln actually has the clear stools and I think they look great and disappear while looking cool. However, the price is double the red stools so I'm wondering if I should be practical and add that splash of color.
Here is my kitchen so far: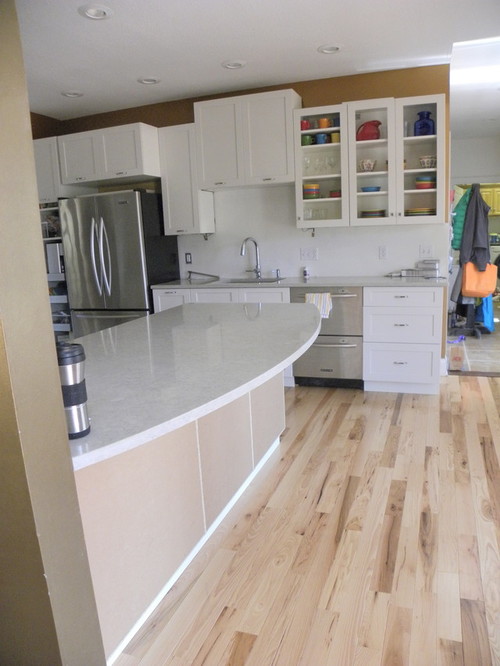 Here is a link that might be useful: Vapor Counter Stools