Finally ... DEMOLITION!!!! and Countertops coming.
lazy_gardens
April 1, 2013
UPDATES: May 23.
I have finally finished the cabinets under the counter overhang. More shelves are drying in the garage.
And I have a backsplash!
==================
After an amazing series of delays ... the contractor's virus-induced arthralgia, my norovirus ... etc. this mini-project is going again!!!!
He's taking out countertops today to replace them with my nice granite and butcherblock stuff.
And a shiny new sink.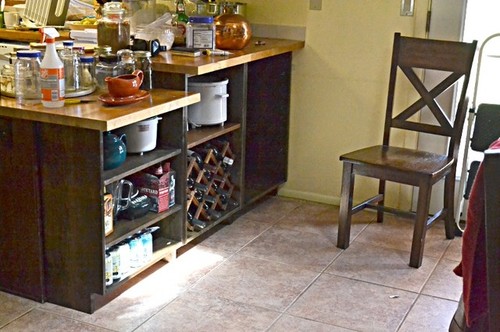 This post was edited by lazygardens on Fri, May 23, 14 at 18:31