More questions on opening wall to DR
Kathy Rivera
April 25, 2013
I posted a couple weeks ago about finally taking my plans for some cabinet quotes. http://ths.gardenweb.com/forums/load/kitchbath/msg0416013515921.html?16
I have one plan for keeping the kitchen 'closed' as it is currently. But I'm playing around with opening it to the DR. The issue is resale and trying to maintain some semblance of 'formal DR'.
Looking at houzz I realize I'm just not a big fan of the pony wall. I'll do it if needed to keep the kitchen 'contained', but I prefer looks like this: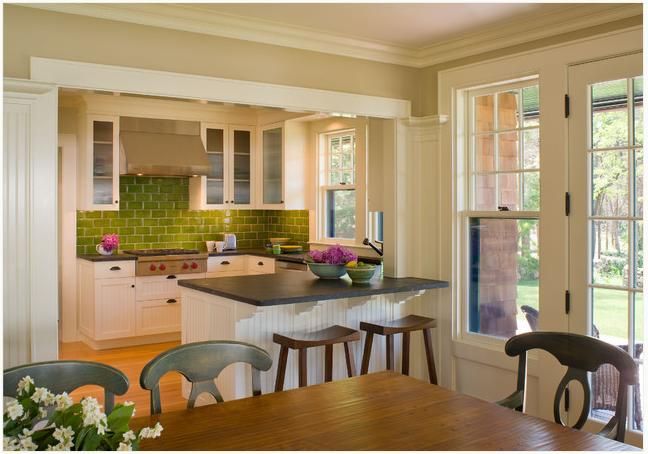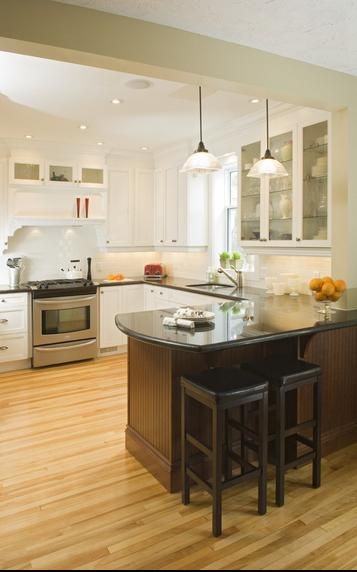 I see that what seems to help is the sink placement - NOT on the peninsula (as I was doing in my planning). So I took a stab at moving it under one of the windows and instead of a small wall as the pictures show, I put a to-the-counter cabinet to sort of 'partition' the spaces (and give me more storage). Would this work? I realize it puts the DW in my prep space, but I still have a couple feet closer to the range that I will primarily stand in I think. I also realize there is 6" of filler next to the sink, but using a bigger sink base put the sink too far off center on the window and it bugged me more than filler!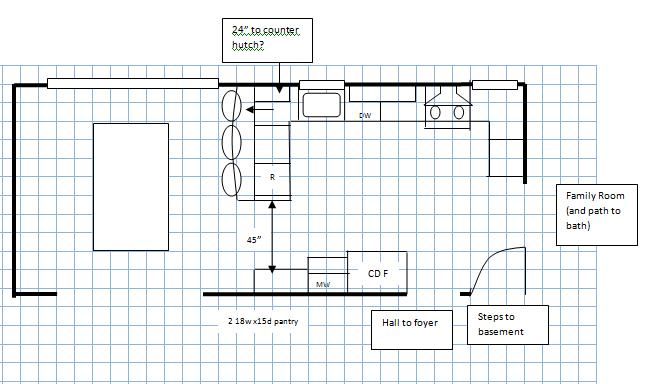 My GC is coming Sat to chat and I'd like to give him 2-3 of my plans to get a range for his costs.