BIG problem with Laticrete permacolor grout!!
Floor tile Crossville strong series beige-we really like this tile. Designer at tile store recommended Laticrete permacolor grout, color #52 toasted almond-she said it may be a little darker than the sample stick and picture. We said that's fine. Order comes in and we pick it up. DH starts laying the tile which is how we envisioned it-beautiful! Now it's time to grout. DH has done tile work before so no novice. He carefully follows instructions on the box and grouts inside the pantry and the spaces for the stove and refrigerator as I'd like them out of the middle of my floor. OMG-the grout is almost white-what happened. Call the tile store-they say come in with grout and piece of tile. We drop these off-the guy has called Laticrete. He is going to do a test himself to see if we did something wrong??? Return to tile store next day and OMG the test shows a very pale almost white-not what we envisioned for the grout. We compare this test blob to sample stick-like day and night. Guy said Laticrete will pay for us to have Aqua Mix Pro Enhance N Set. It will hopefully darken the grout.
Lesson learned-do a sample board yourself before doing the whole project like we did!!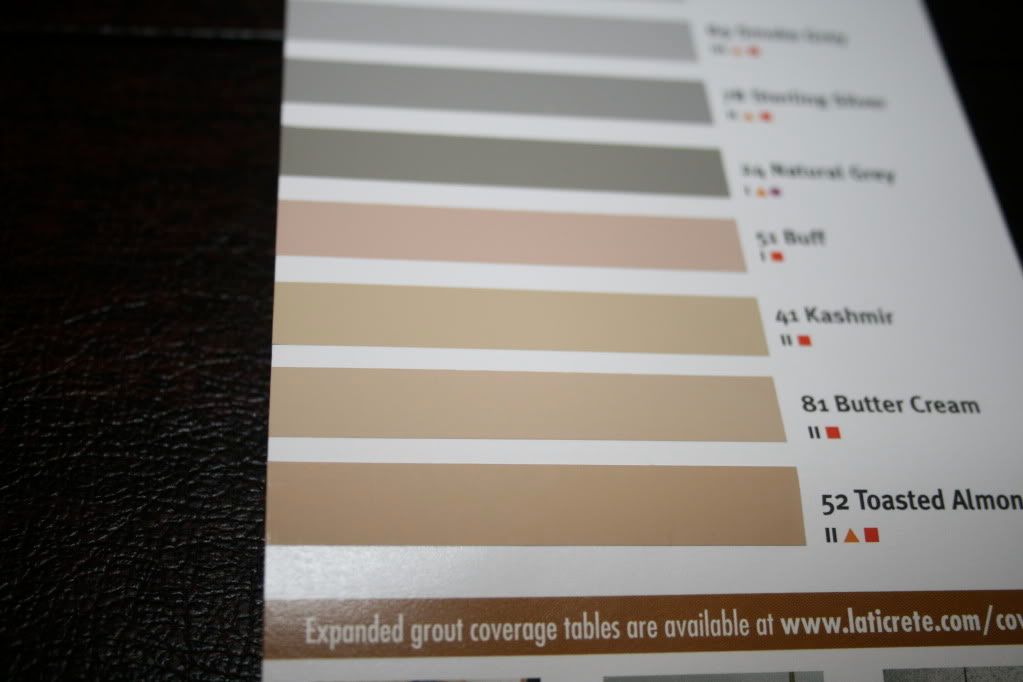 This is the Laticret chart-toasted almond is the bottom one.
This is test done by tile store. Grout on right is the pale, sick looking toasted almond. Left half of this blob of grout is how is should look after the Aqua Mix Enhance goes on. Just another thing DH has to do. He is not a happy camper!!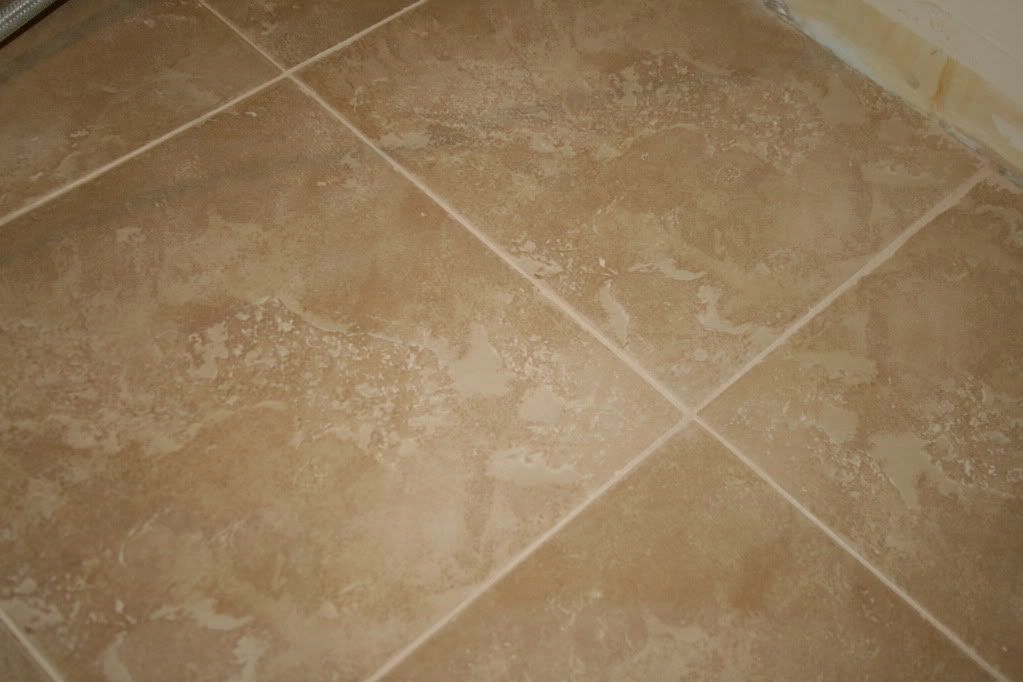 This is the floor DH installed with the toasted almond grout showing color we are not happy about.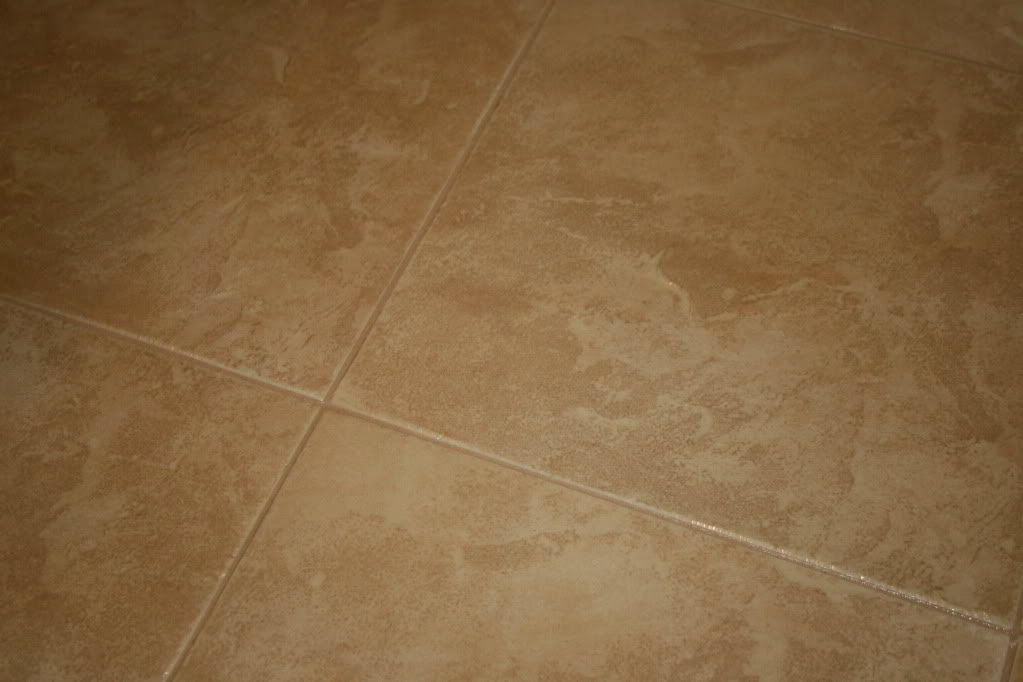 This is the same floor but wet. The grout looks ok when wet. We could live with this. Tile guy said this is how our floor will look after we apply the Aqua Mix Enhance. Fingers crossed!!