Trim opinion
I have dilemma or what I think is a dilemma. Were getting closer to installing are new IKEA white Ramsjo cabinets. I have a small kitchen window 30'' W x 35'' H Their will be cabinets on each side of the window.
I have fairly generic casing around the bay window that I would like to to keep. See attached picture named Bay.jpg I also included a close up of the detail of the trim Bay1.jpg
I am questioning if I could have two different trims styles in the room. The #1 bay window style would remain and also be the casing for the two door openings.
The kitchen window would be similar to this the attached picture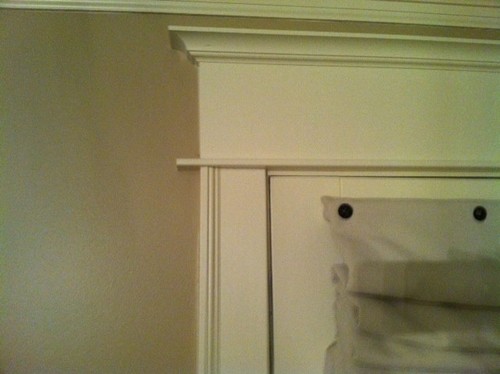 This post was edited by he8833 on Sat, Apr 27, 13 at 11:10