Opinion Pls. on this pictured quilt layout
Hi all,
Pls. pardon me if I post & run, am looking for opinions. I've never made a quilt w/ lots of black before, kind of fell in love w/ this group of fabrics together. Is this too maudlin or morbid?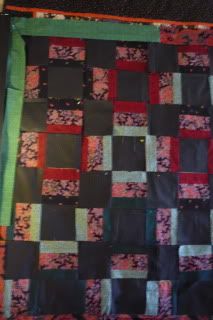 another shot:
I'm interested to see what the group feels about it, thanks I'll check back later.