Very last balloon baby quilt
I know I've posted multiple variations of this quilt before, but this is the very last one. I'm totally out of my beloved hot-air balloon fabric, sob! Ah, well, you can't have your fabric and sew with it too!
This one will find a home with my cleaning couple. They are expecting their first baby girl in July.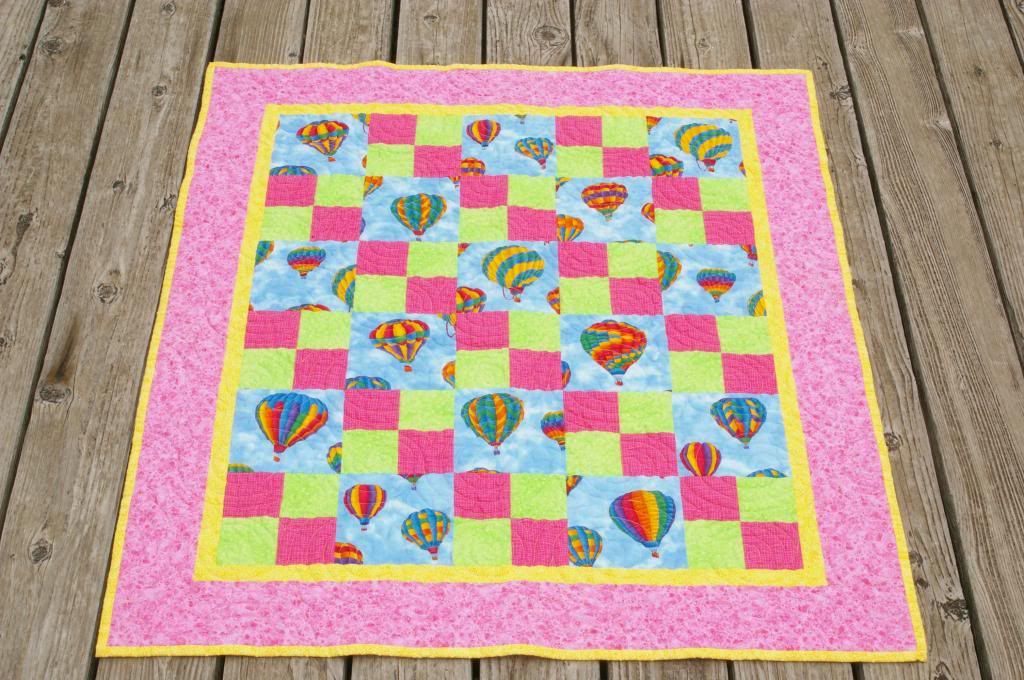 Close-up: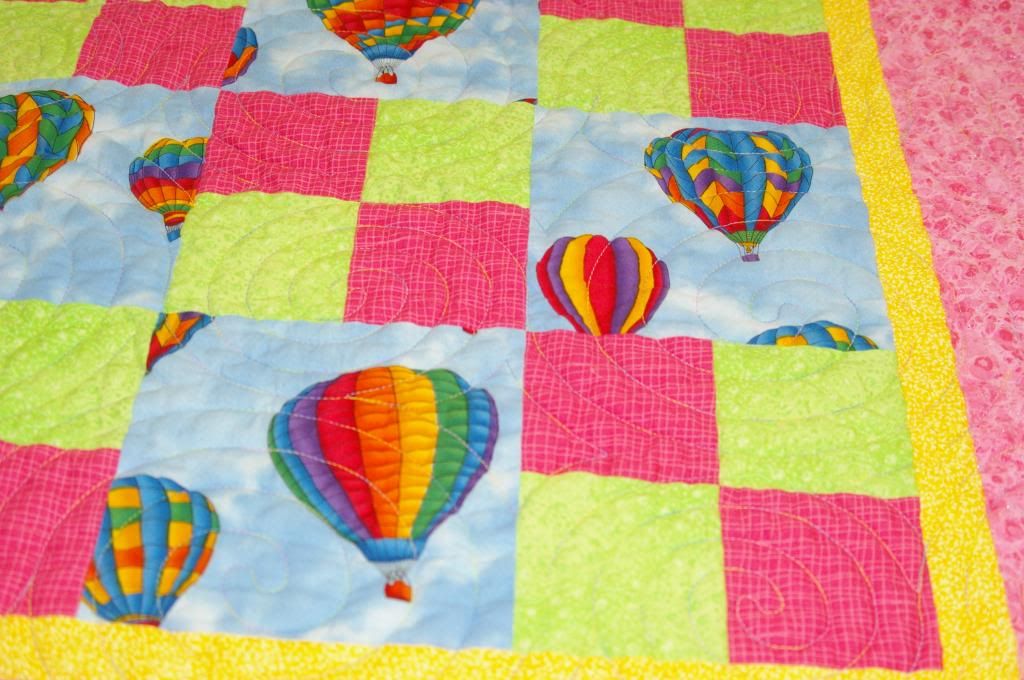 Border close-up: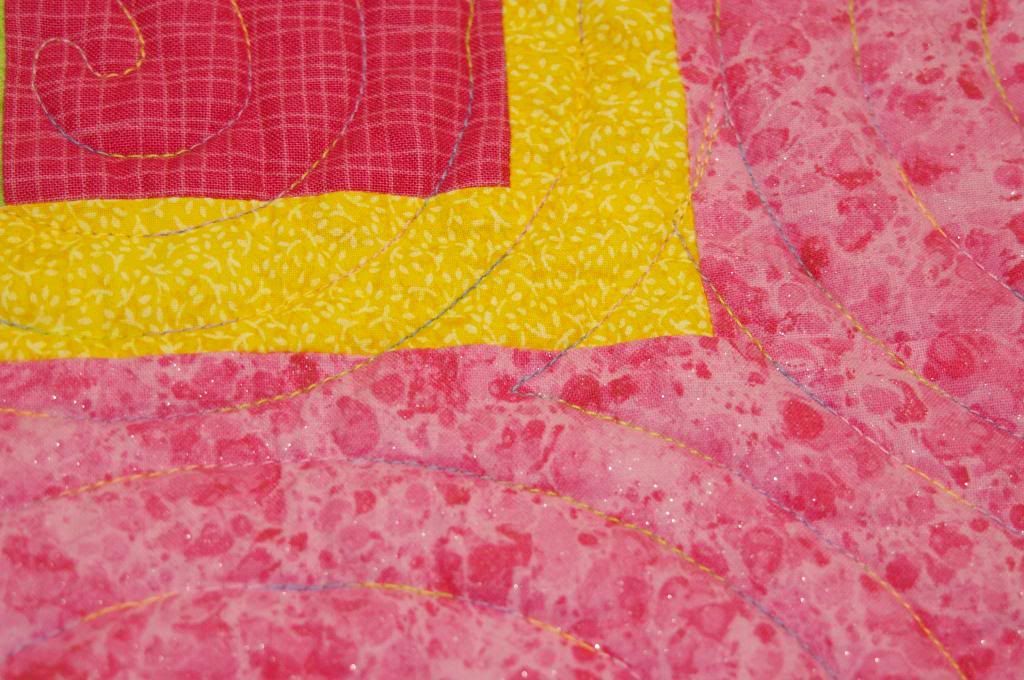 Backing: