Another backsplash post!
I don't have a complete remodel like most of you, but I'm obsessing over my backsplash just as much. I always hate posting pictures of my kitchen, because my camera makes my cabinets look worse than they really are. In person, they don't look bad. I have Taj Mahal countertops.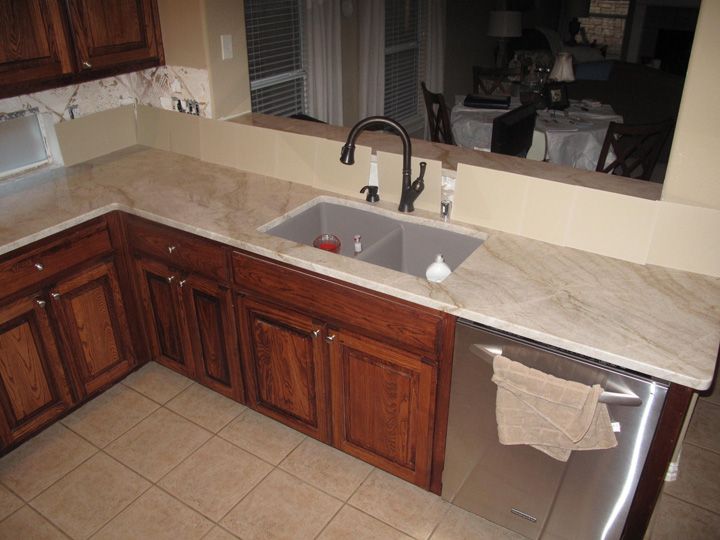 Here's the samples I have so far.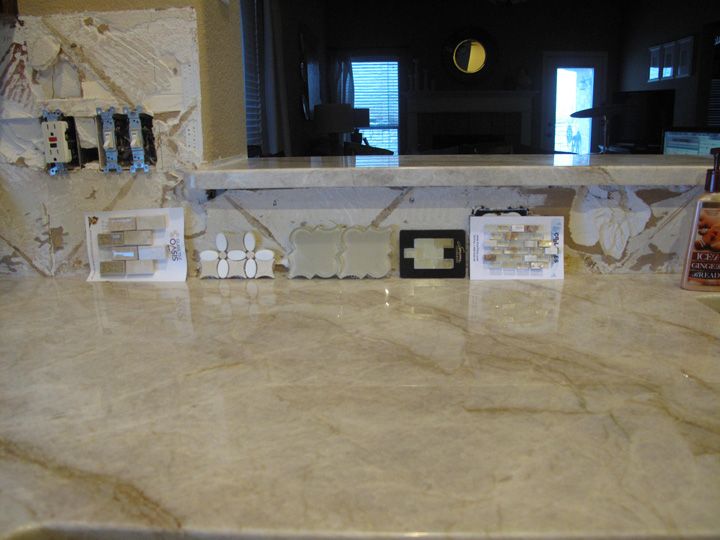 I'm leaning towards the 3rd one, but just can't commit yet.

Like most of us on here, I adore Pipdog's backsplash and have been looking for something that would give me a similar look. I found one that I thought might do the trick. It's Sonoma Tilemakers Vihara Annika Silk: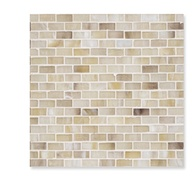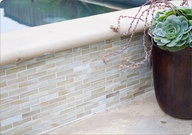 I finally found a place locally that had it and It didn't look the same in person as on the web. Here's a small sample they gave me. I told them I really needed to see a larger piece, so I asked them to order a sheet of it. That was 2 weeks ago and I'm still waiting for it.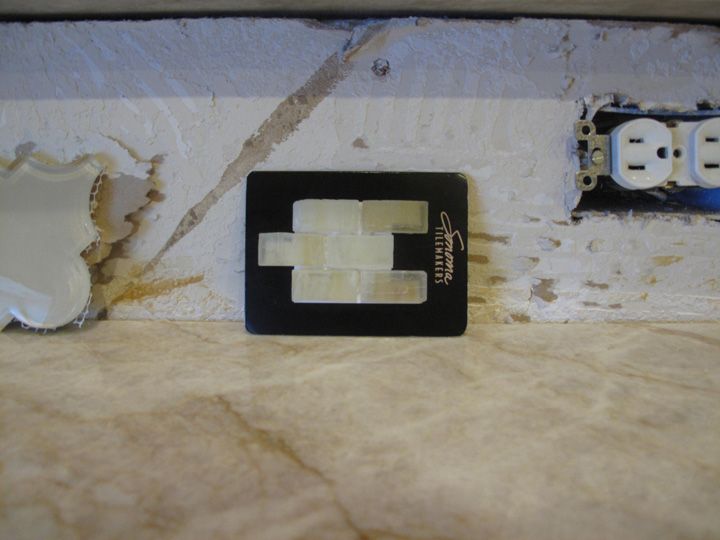 I did manage to find white onyx one place, but it didn't look like pipdog's to me. I forgot to take a picture, but it looked similar to the honey onyx except whiter.
Sorry this image is no longer available.
Here's another look I love, but I haven't been able to find anything similar that looks good with Taj Mahal.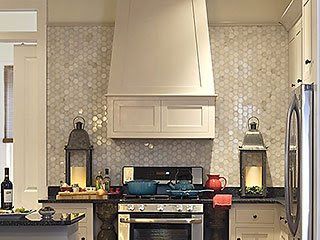 Here's the flower tile. I didn't ask the price at the place I found them locally, but I found it online for $40 something, so I think it may be more than I want to spend.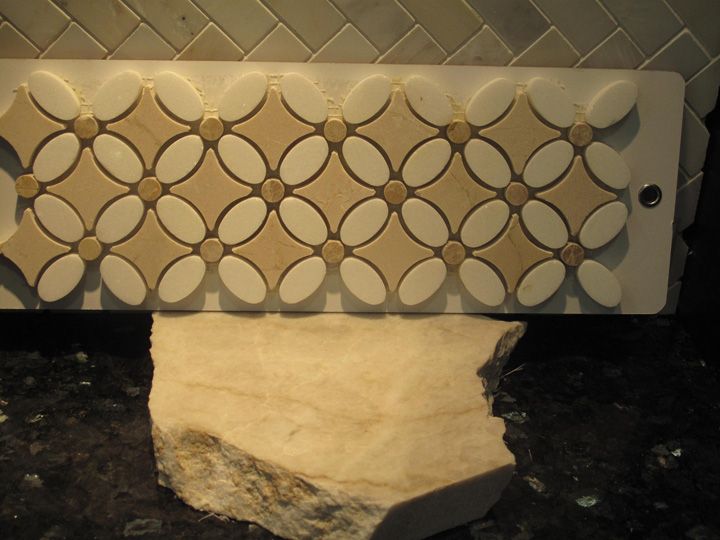 This post was edited by msrose on Sat, Apr 6, 13 at 17:18