2nd Lamp & night stand added to guest room - does it overpower?
I decided to buy a 2nd lamp and moved a matching but round side table into guest room. DH thinks the lamps overpower the room. Something in this room is not feeling right and I can't pin what's bothering me. I liked one lamp, but thought I needed another lamp on the other side. Since I know nothing about scale, I'm wondering if scale is somewhat off. What do you think?
p.s. I'm sorry for posting so much today and feeling a wee bit selfish. Please know how much I appreciate all your help, and many, many thanks for your advice on this and the clutch.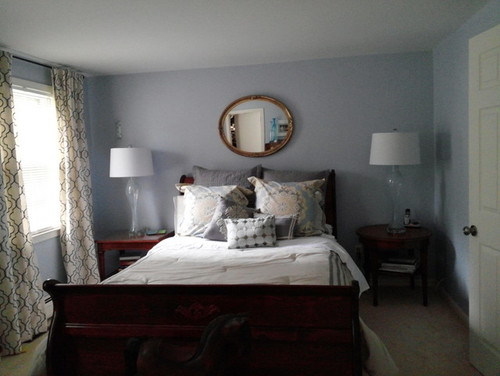 This post was edited by zen4d on Sat, May 10, 14 at 16:29