A pair of beautys for my babies in Germany
(that should read beauties)
Finished my pair for the twins due in August. Will try and make a couple of other gifts for their two sisters before I send it.
I loved this fabric collection the first moment I saw it. It also has a collection in yellows as well as the peach and the lime. It's a Moda collection called Mirabelle by Joanna Figueroa of Fig Tree Quilts, a local lady. I just did a simple Irish Chain pattern.
I will post backings on next message.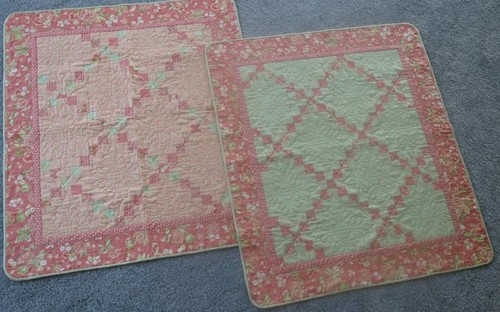 This post was edited by toolgranny on Sat, Jun 14, 14 at 13:31