Help with great room paint colors and window treatments, please!
We are buying a house in June, if everything works out. We have it under contract. We want to to paint the interior before we move in. Here are photos of the great room. The great room has maple floors. Currently, the walls and ceiling are painted flat white. The kitchen has maple cabinets and maple floors, grey counter tops and grey back splash. What BM color would you recommend for the walls? I would like a neutral color that will be fairly light, but still have some depth. Would you paint the ceiling also? It's an awful lot of flat white.
Also, the windows currently have vertical blinds with a valance. I hate those things. Any ideas regarding window treatments? Please ignore the furnishings, wall art, etc. Those belong to the current owner.
I'll have to post another couple of photos in another message, I can't figure out how to post multiple photos. Sorry.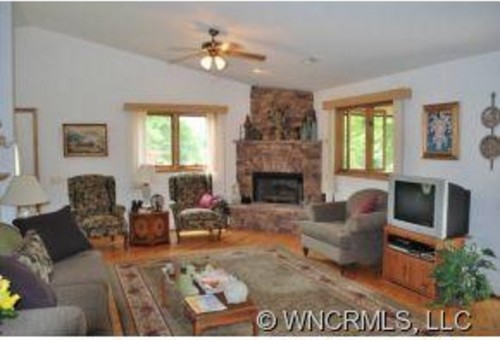 This post was edited by ncangie on Wed, May 8, 13 at 15:39