Spring KAW....crepes!! ( pic heavy)
trailrunnerbiker
April 12, 2013
The people at photobucket have no way to make a slide show at present :( So...here are the pics of my fun this AM. I haven't made crepes in decades. I made the batter last night. I used a buttermilk crepe recipe I found on the net. Very easy. I used my homemade kefir cheese for the filling. I had drained the curds in a sieve for a couple days and impulsively decided to use them. I sweetened slightly with sugar and added the zest of one Meyer Lemon...whoa...so yum ! Strawberries and powdered sugar and Voila !!
DH was my one armed helper. He broke the head of his humerus 2 weeks ago so is in a sling. He was in charge of stacking the crepes with waxed paper and also in charge of keeping me calm :) He did a stellar job !! Oh and he snapped a couple pics...one-handed !!
Enough chatter...here are the pics !
very cheap non-stick skillet and brush with scant butter: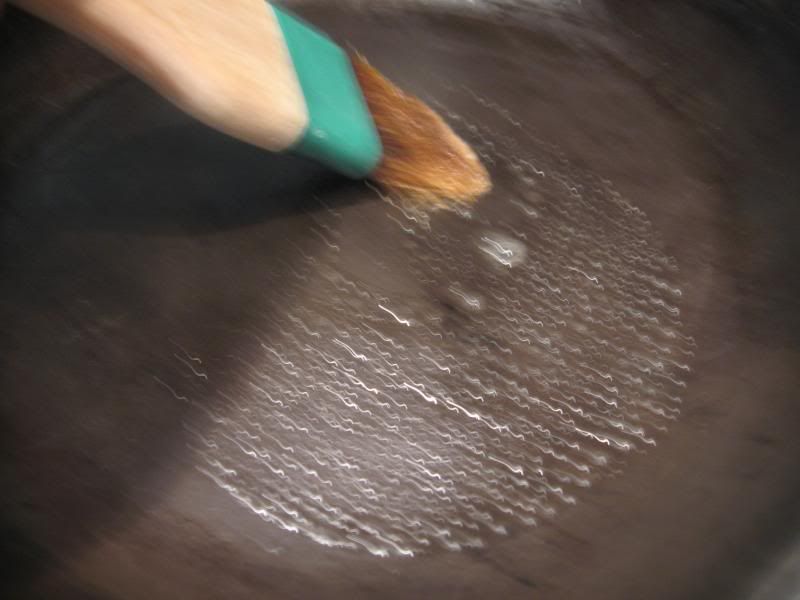 remove skillet from heat and pour in scant 1/4 c batter...note consistency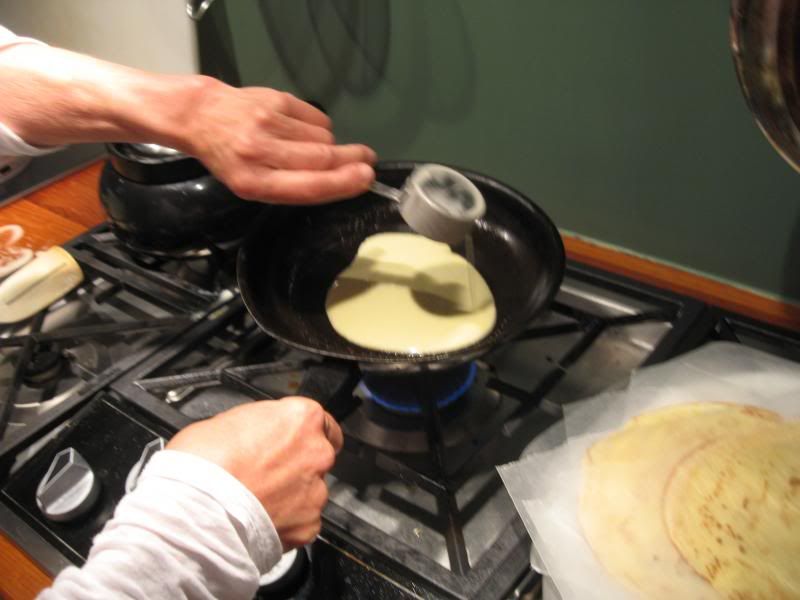 swirl to cover bottom of skillet thinly ..need DH to take pics of this :)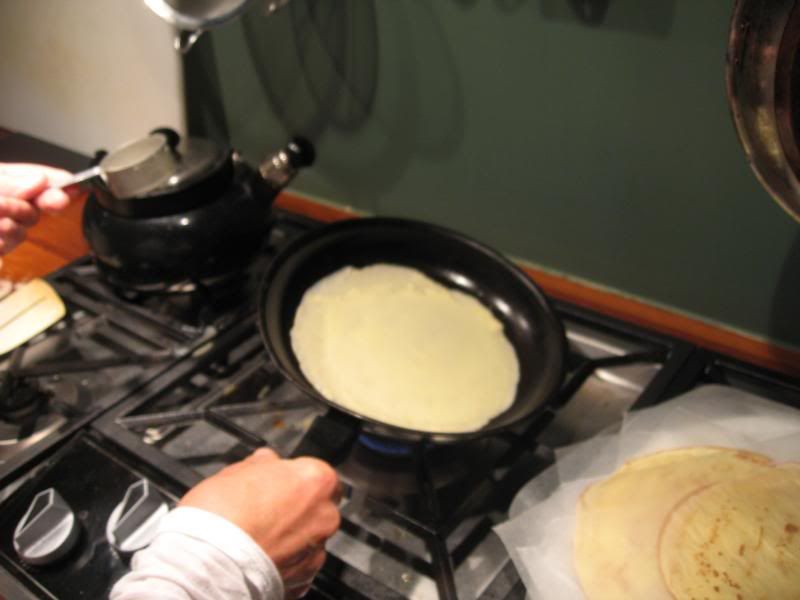 cook till lacy browned at edges :
flip and finish for a few seconds on other side :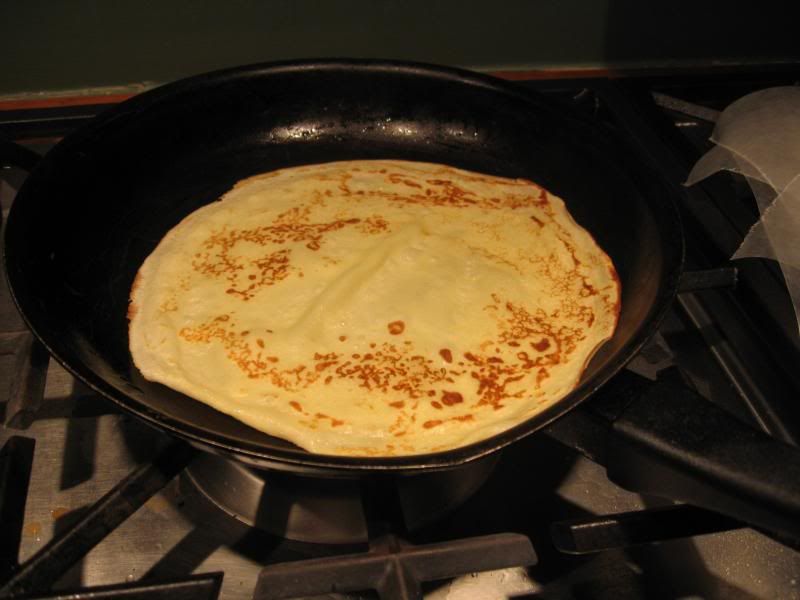 stack with waxed paper...need a sweet DH for this !!
kefir cheese filling :
spread on crepe and fold in triangles :
serve with sweetened strawberries and dust with powdered sugar add cafe' au lait ....ohhh...ahhh..yumm !