Small galley kitchen reveal--lots of pictures
kitchen_maman
April 30, 2013
I am to share my small galley kitchen! It is so much more functional than the original 1951 layout. This was part of a huge renovation we did on the house that is just finishing up, so you will see that we are still putting some places back together. Unfortunately, it was a cloudy day so it is darker than usual in the spaces, and I forgot to turn on some of the lights. I hope you enjoy!
Edited to say that these pics are from my cell phone and iPad. So some of the color is off. Ugh, when I edited the HTML corrupted so I had to reload the photos! Sorry!
Before: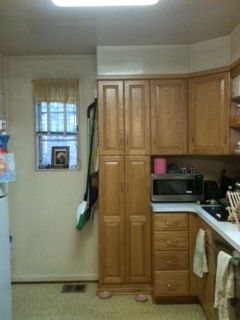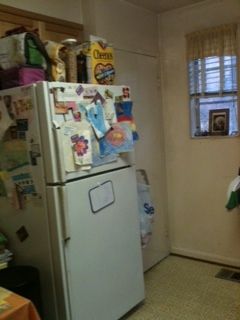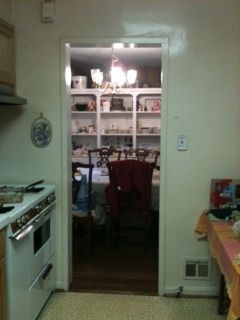 And after: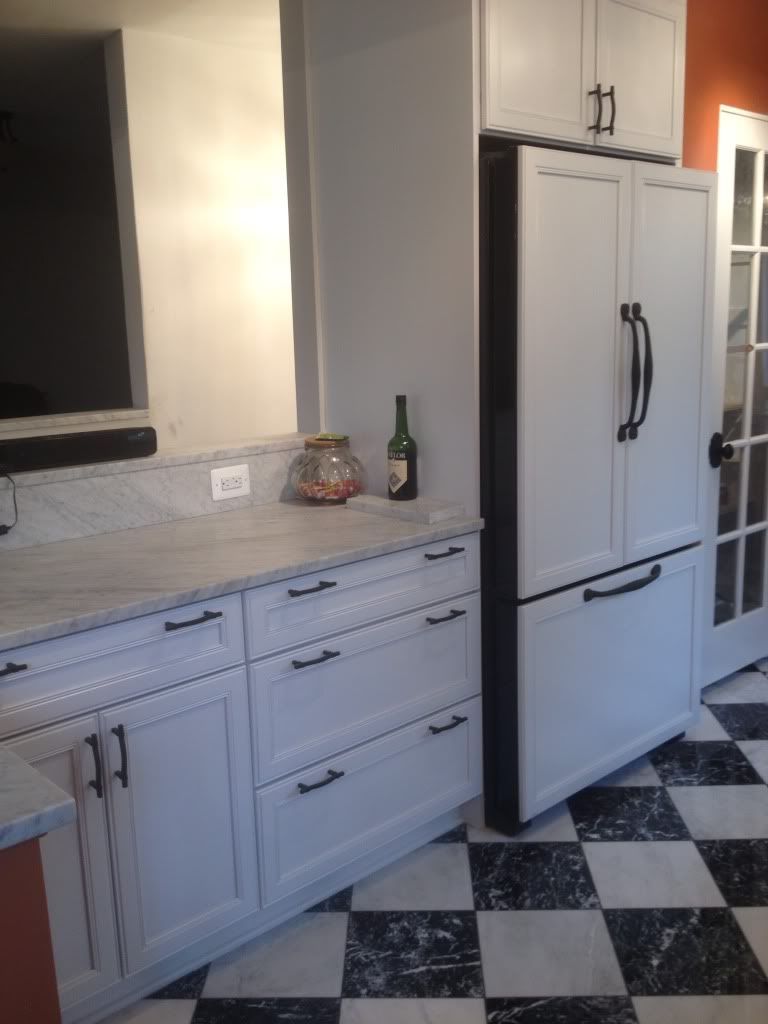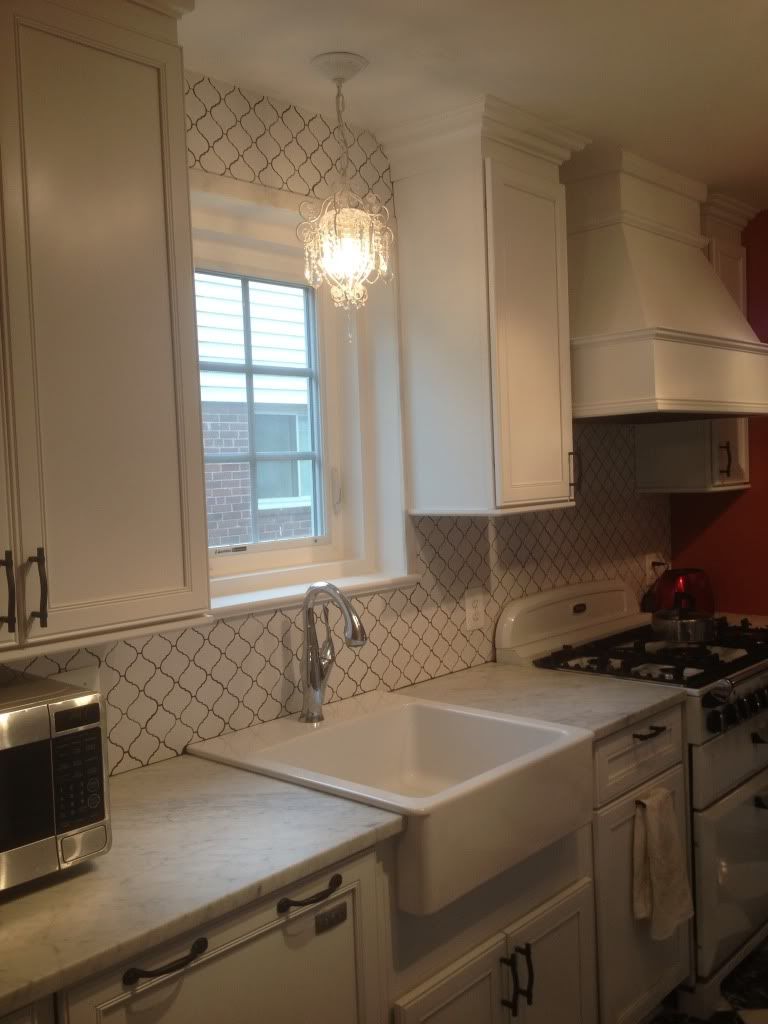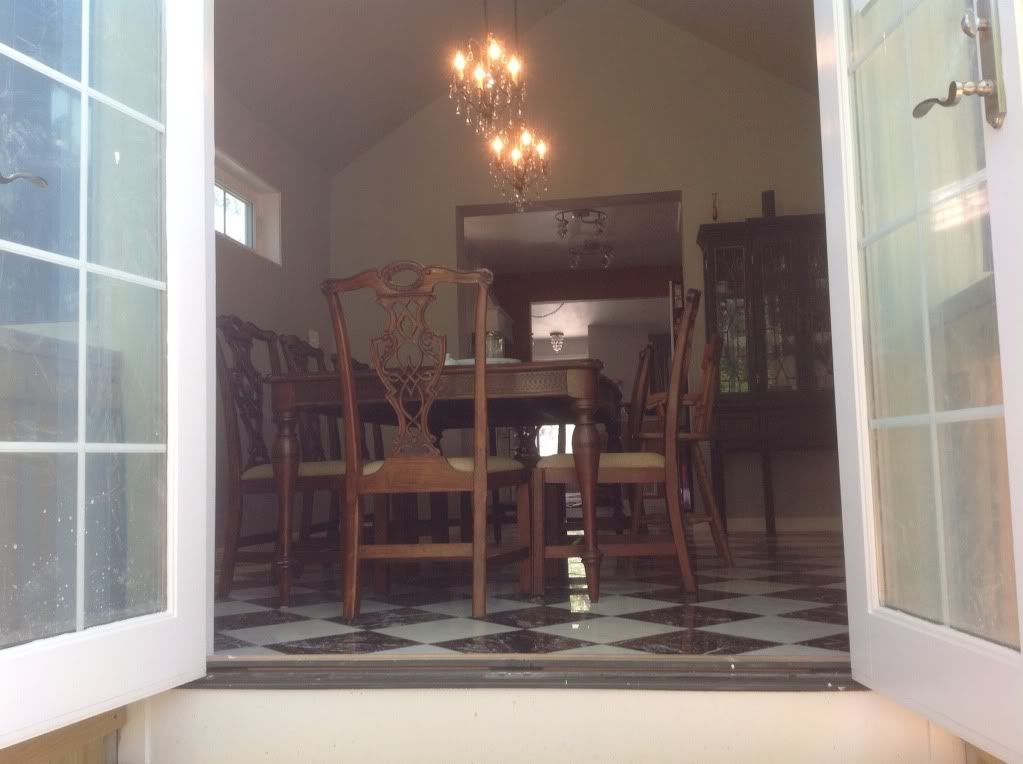 Under cabinet LED light

I put my son's plates in the buffet so that he can put his things away out of the dishwasher, and set his own place at the table. He likes to help and this gives him easy access. I also did this for our oldest, and she still likes to help...start early habits!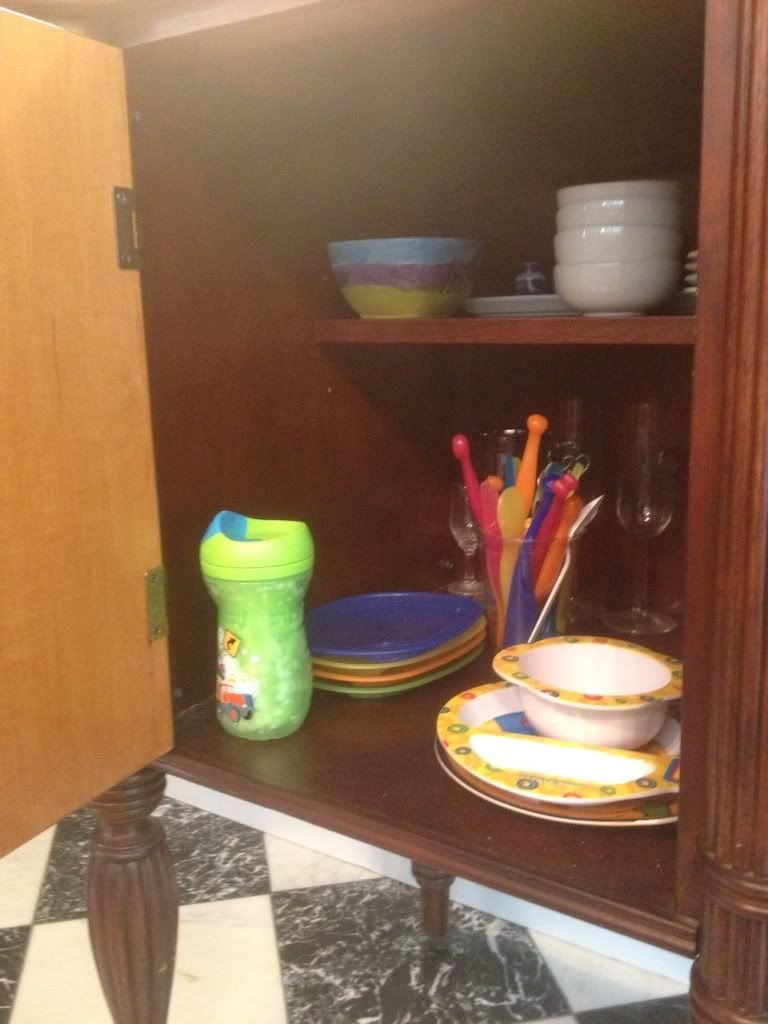 New place for the dog to eat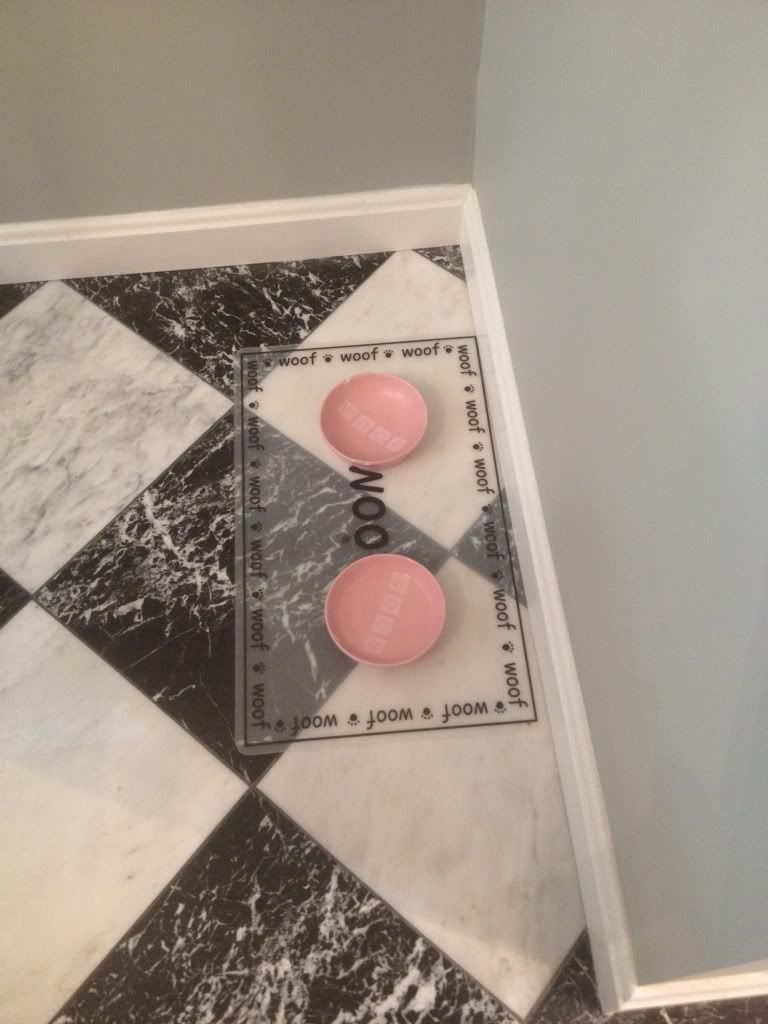 Close up of the marble
Close up of the floors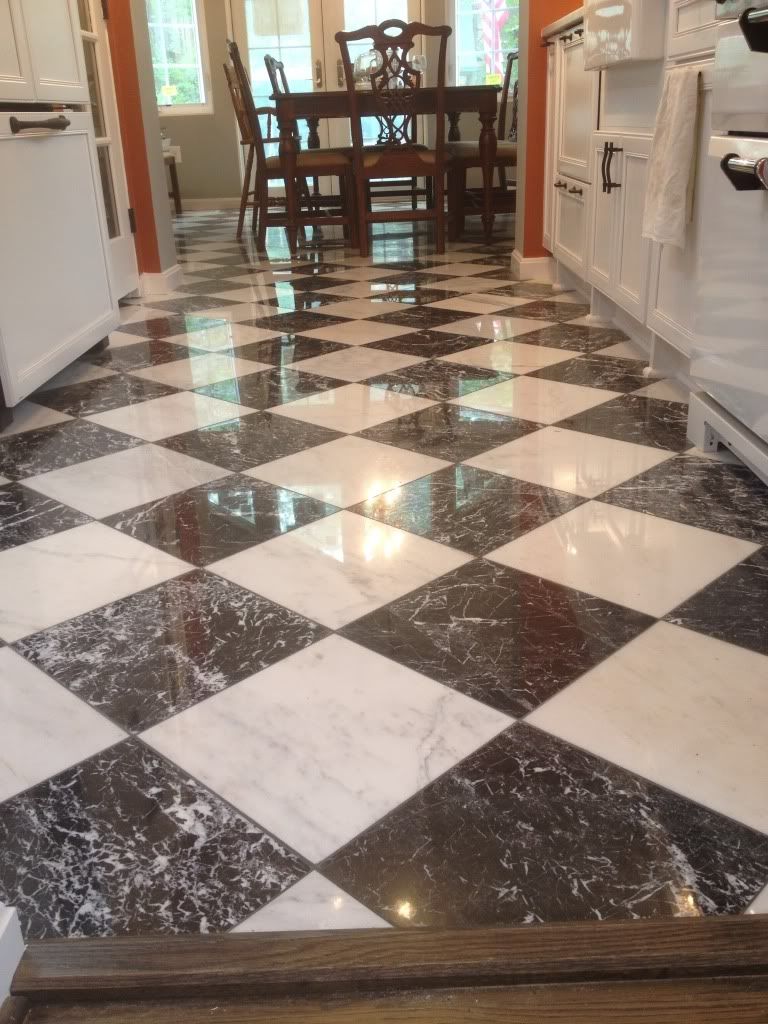 Dining room--buffet
Close up of backsplash
Our Ikea sink
I love my pantry! Still have to fix the door and paint the shelves
Kitchen in progress making doughnuts. This is also my prep space and I just love it! I have so much more room.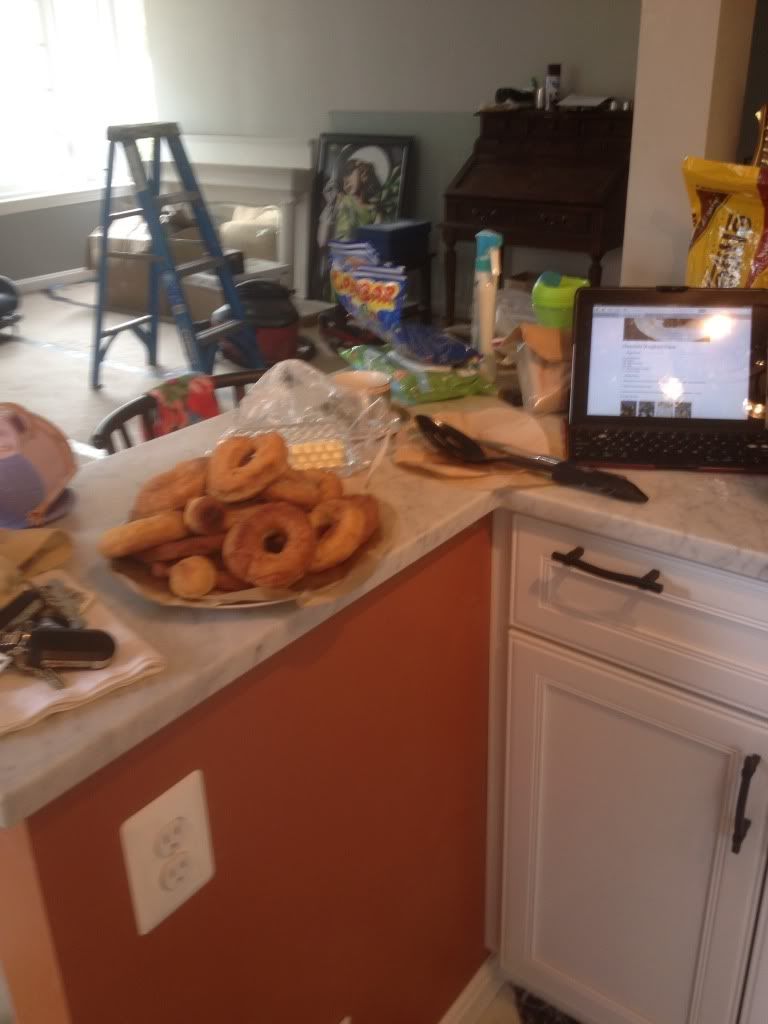 This post was edited by kitchen_maman on Tue, Apr 30, 13 at 10:10