New dig - NY - how exciting ...
nypoolnovice
November 5, 2009
We are so fortunate to have found this site ... we have been lurking around and learning from each of your photos ... someone mentioned that this was like an encyclopedia - it's that and more! We can spend hours going through the photos, each time looking at something different.
We have been working on our backyard for some time now, started with a retaining wall, then some curvy walls and stairs(which still need to be bricked) and then led to the pool and spa. My husband is a talented DIY, however everyone that sees the 'project' in the backyard keeps saying - you are doing this all by yourself ...?
The dig happened 3 weeks back, rebar almost finished, must be completed before tomorrow 10:30 when inspector shows up, then the plumbing needs to be completed because the gunite guys are spraying on Monday, so this will be a big finishing weekend. The rain has been killing our progress.
I will get all of the specs of the pool from hubby and add in my next post, it has changed so much after previewing this site - we added the tanning shelf and round spa after seeing so many amazing builds - approx. 27,000 gallons, he knows all the other stuff.
I'm going to attempt to post a few photos ....
protecting it from the rain ....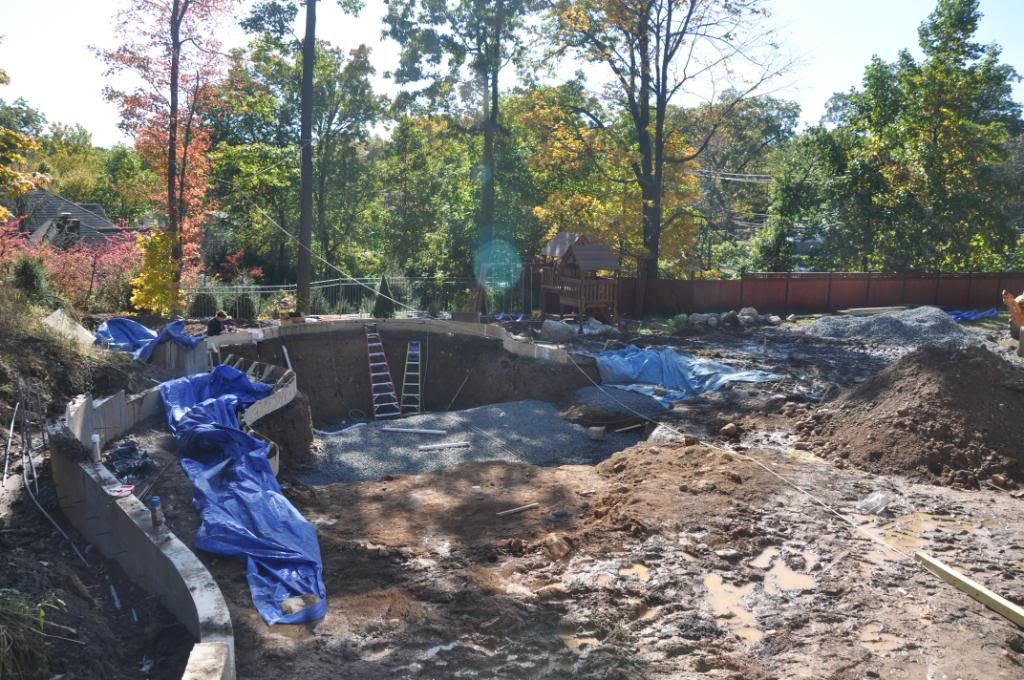 working at night to get it done ...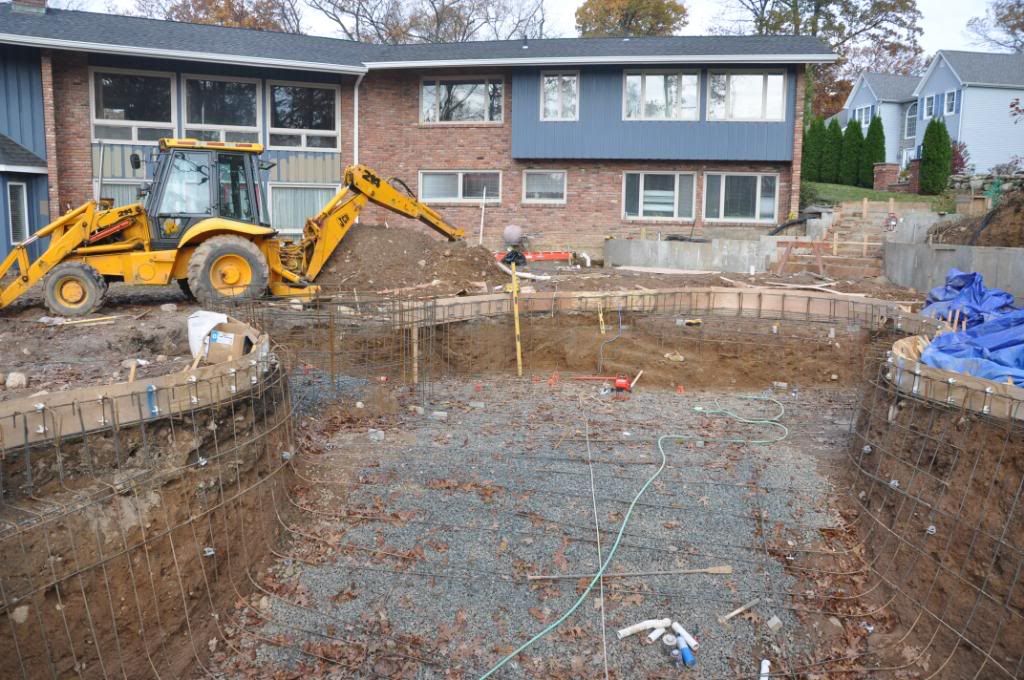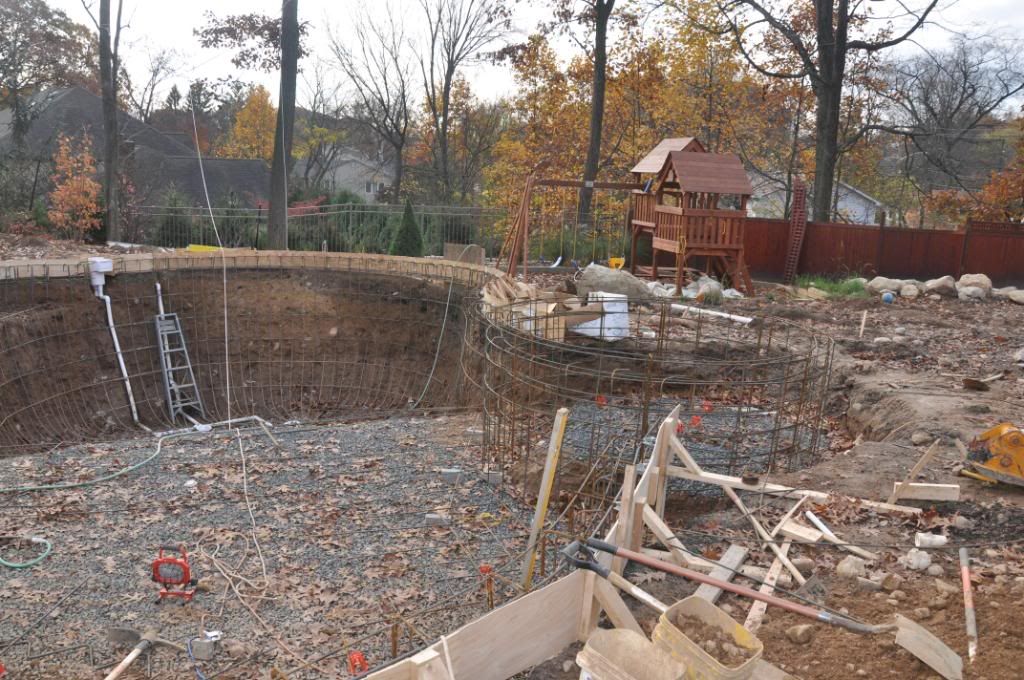 oh, and we need to move the swingset ... we are putting an open air pavillion in part of that space ... so much for master planning! Also, come spring I'll finish painting the house ... I started in the front but with the mess in the backyard, couldn't get there - started the scraping as you can see ...
Wish us luck.