Ideal dining room and table size?
I'm working with a stock plan and would like to send my modification requests to the draftsperson soon. The plan has just one eating space adjacent to the kitchen, but it is still somewhat formal and that's what I want. This plan is a bit of a compromise because I originally wanted a formal dining room plus a nook off the kitchen, but every plan with that keept growing way too large. I like this solution as it is an efficient use of space and still gives me a formal dining room feel.
As drawn, the dining room is 15 x 15. Is that a decent space? Our current home just has an eat in kitchen and is roughly 13 x 9 and is way too small. I feel like 15 x 15 won't be big enough if 13 x 9 isn't even close.
We will, of course, get a new table once we move. I kind of like the idea of round, but expandable round tables are harder to find. We are a family of 4 and may have 1-2 more kids. Right now it is just the four of us and sometimes 6-8 when we have company. A handful of times per year we have more, 8-12. So I will need something expandable. I'm not looking to select a specific table right now, but I feel like I need to have a rough idea to size the dinning room appropriately.
Here's the floor plan and a few pictures showing a completed home. I will be switching the kitchen island to a peninsula (I think) and I may change the built-ins around the fireplace somewhat.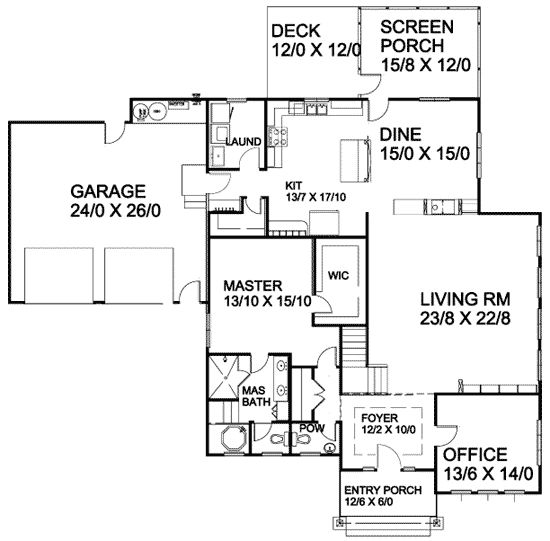 Dining room is on the the other side of the double-sided fireplace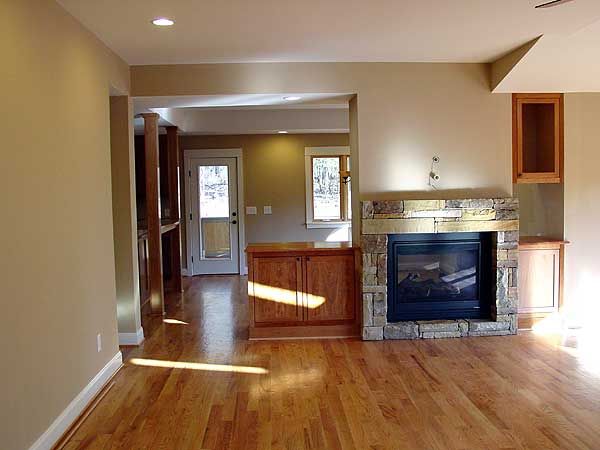 Looking into dining room from kitchen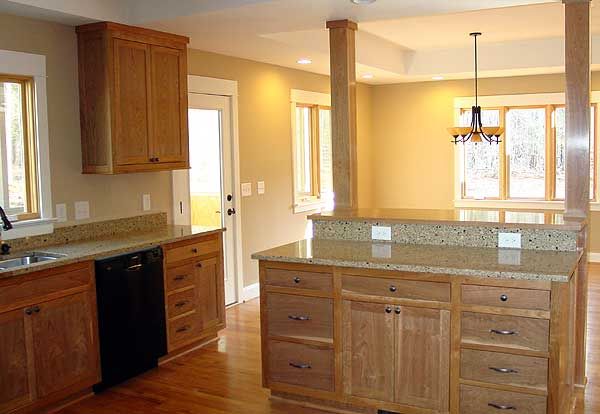 I'm completely open to adding space in either direction. Any suggestions as far as table size/shape and what size the room should be?