small project finished
With me, even small projects aren't small, but I did just finish something that I wanted to share. I have a best friend name Larry and we are so close, like brothers.... I wanted to do something to let him know I appreciate him, so I figured a fabric card would be just the ticket. I haven't sewn in so long, it was challenging, and I had fun when the machine wasn't eating my project. I had to dismantle the machine about 9 times to remove my project from its death grip.... tearing the project a few times in the process. I quilted, appliqued, monogrammed, stippled... it was fun. My biggest challenges were to find a way to put his name on the front without taking away from the quilt, and how to attach the 2 sections to each other. In the end, I decided just to sew small blocks of letters on the cover for his name and to just do an eyelet stitch in the top corner to attach the two halves. I originally planned to bind the two halves together by doing a stitch all the way up one side, but that would have distorted the design of the tulips too much.
I once again enjoyed the versatility of my Brother PC 420 (when it wasn't eating parts of the project, and when the thread slicer was working right)... I found a perfect stitch to applique the leaves of the tulips on that actually mimics the veins of a leaf.... before I got this machine I thought I'd never use all those stitches, but now, I'm really impressed with its versatility.
Keep in mind, this was my first attempt at stippling through batting and at stippling a real project, before I've only played. The card definitely has a "homemade" feel, but knowing Larry, he'll love it even more because of the imperfections.
Here's the card: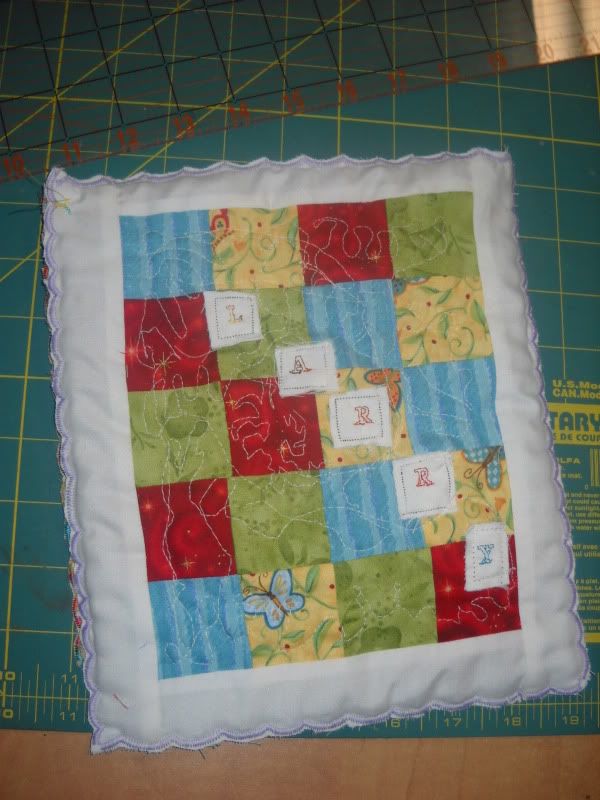 Now to clean up the mess and get my living room back. There are paper scraps (used paper for a template for the tulips), material scraps and superfluous amounts of thread all over every surface in my living room. The cat doesn't seem to mind, but it's driving me crazy. I need to find a suitable vacuum to clean all the thread with, I've found that suction only vacuums work better because regular vacuums with a beater bar get all tangled up... I'm sure many of you have experienced the same thing. This is what happens when you don't have a devoted sewing studio/room!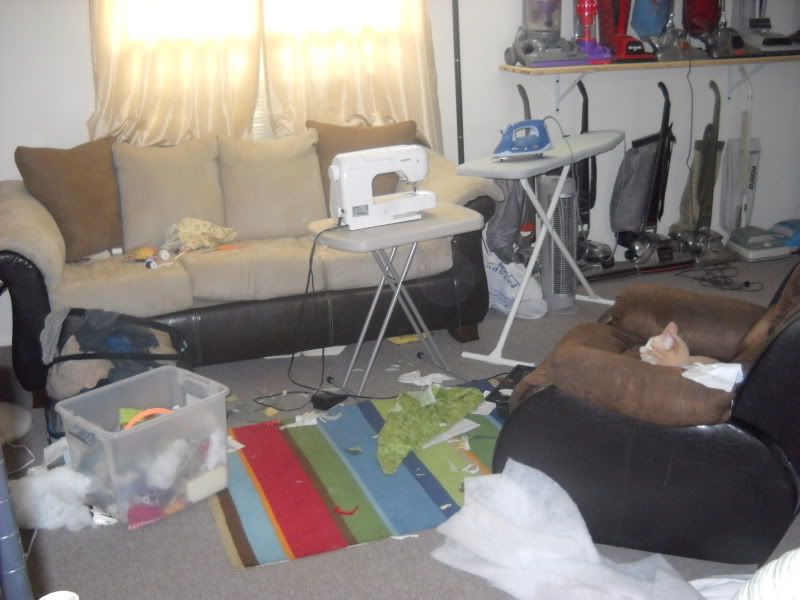 Thanks for reading.... I do hope you all have been well. I checked in for a while because I've been too busy/tired to sew, but I do miss it here.