Completed quilt from 2006 swap
Finally finished my quilt from a 2006 sampler swap on this forum. We exchanged 12 blocks. I made two more blocks and the center star. I quilted it in 5 sections and then put them together. Each star is quilted differently. I used this quilt to try out all the stitches in my machine. I pieced the center star and then appliqued it to the background.
I'm keeping this quilt for *me*. Thanks to all of you wonderful quilters for making these blocks.
Vasu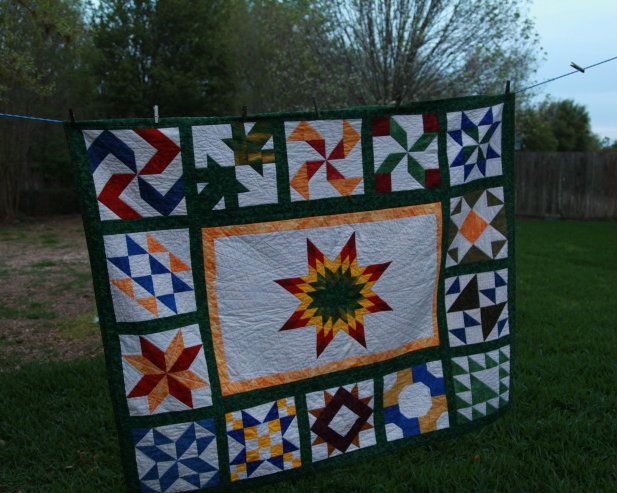 Here is a link that might be useful: Pattern from Quilter's Cache