How should I paint this angled BR?
I am ready to paint in and work on my DDs' room (they are 7yo twins). I'm not sure how to paint the alcove with the window seat and the ceiling. Now the builder's paint carries one color on all the walls but I was wondering if I should paint the window seat area a different color. The main room will be pink (probably SW White Dogwood). Should I do the alcove in a green? If I paint the alcove a different color would you do the whole back wall or just the window seat area itself?
What about the cathedral ceiling with the flat white stripe? Paint the angles with the ceiling or as the room? Leave the white stripe as is or do something else? Gonna be an awful lot of pink!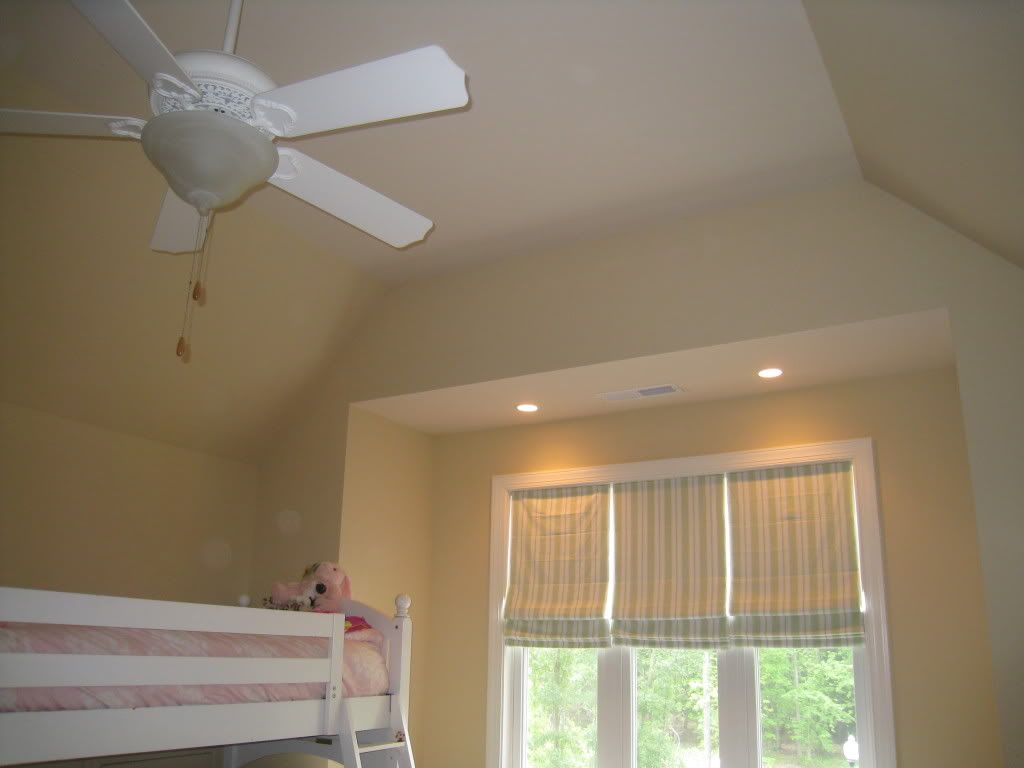 And can anyone tell me the optimal size in photobucket for posting here? Everytime I get different sized pics for the preview and actual post and I can't tell what I'm doing!
Thanks!