SBQ finished at last!!!
I finished sewing the binding on Sylvia this morning!! It is such a pleasure to be finished. I still have to think about a label but that isn't thought through yet. I am gi
ving it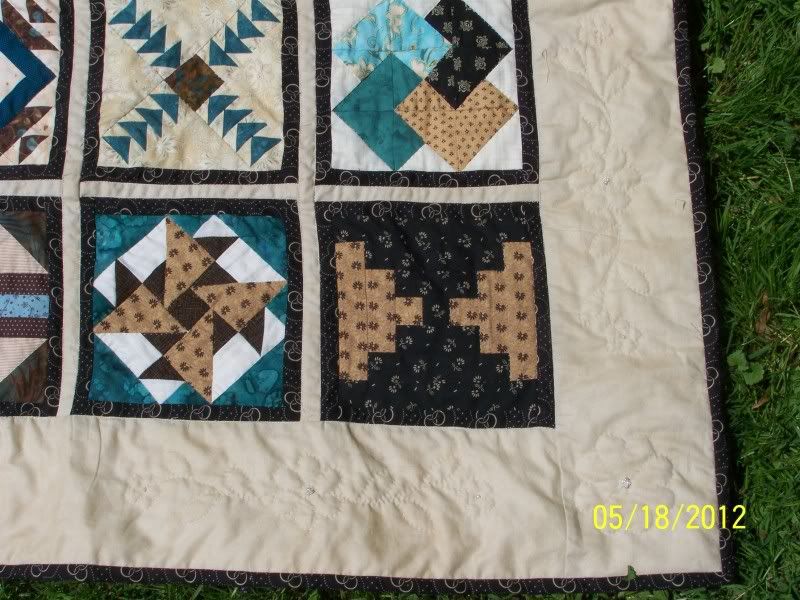 to my daughter Robin for her 60th BD.
It is so big that it is difficut to get pictures .119x96 inches. I have more in photobucket if you can access that.