Hardware placement
After my avalanche with the counter top on Thursday - the show must go on.
GC wants to meet this morning on handle placement.
I purchased 80 five inch Baldwin Brass arch pulls but am having second thoughts and doing something like Badgergal did with various size single pulls.. At the same time, not sure I can return the BB models.
Our kitchen has a lot of different size drawers - varying from 13-42 inches.
Where would you recommend placing the arch pulls (2 on the larger and 1 on the smaller drawers)
So, if I stay with the BB brass, is it better to mount on the frame or in the center section of the drawers? I think I figured out the cabinet pull location.
Serving and prep area - this is just a picture of the lower drawers to see the style Bottom drawers are 42 inch and top drawers are 21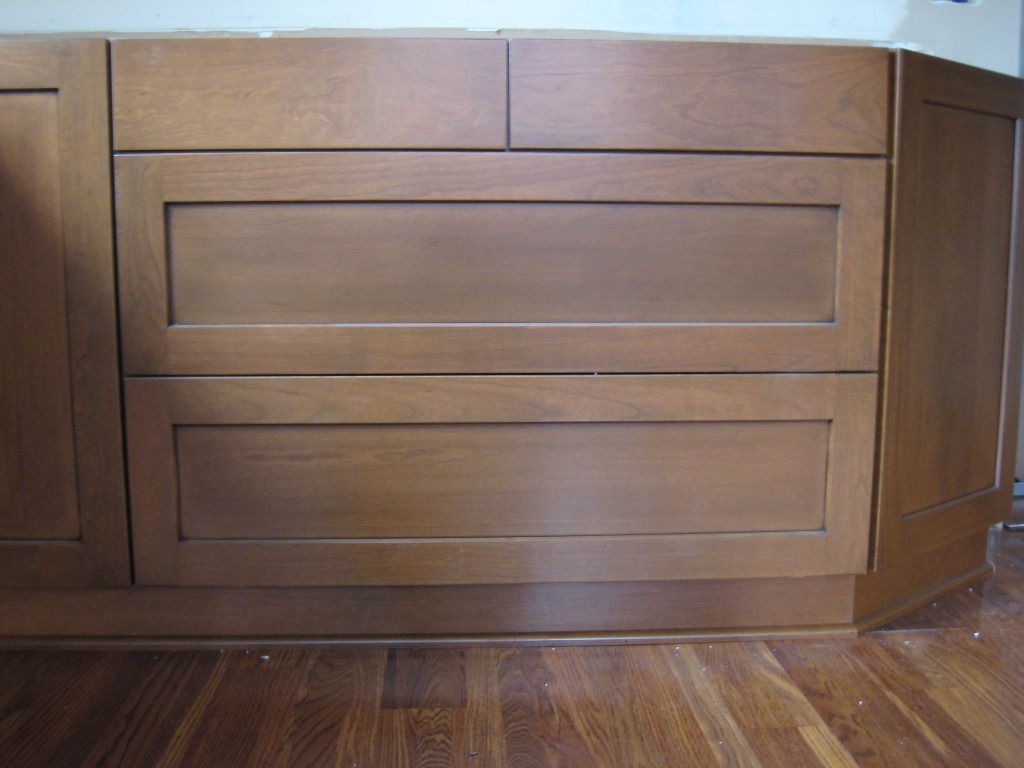 Cooktop section - 18 inch trash bin, 36 inch drawers, and 14 inch drawers
Wall oven area - 33 inch drawer under oven, 3 36 inch drawers and cabinet will become 3 15 inch drawers next week
Here is a picture of Badgergal's kitchen with single longer pulls
Any and all help appreciated.
Basically 3 questions - Should I stick with the arch pulls (SIL says yes)
Where to place the pulls on the drawers?
Or should I switch to longer single pulls (BB arch max size is 8 inches, so would need to switch to another company and go with SS instead of the Antique Brass)
DH won't give opinions. Thanks