Baltimore Pool Build (with pics)
bobinbaltimore
October 9, 2009
After a lot of research here and elsewhere, we've begun our build. We'll complete the shell and rough work this month, do some of the hardscape elements over the winter, then finish up in the spring. All comments and critques are welcomed.
Here are the essential specs:
25 x 37 freeform shotcrete pool
660 sq ft of water area
3'6" to 6' deep
2 - IntelliBrite LED lights
2 - skimmers
3 - return lines tee'd to 6 jets (4 wall, 2 floor)
1 - dedicated cleaner in-wall return
2" plumbing all around
Dual main drains with VGBA compliant covers
Stub out for future water feature
Integral steps, two benches, a loveseat
Deck-mounted rail at steps
Bluestone coping
6" x 6" waterline tile
Pentair Clean & Clear Plus 420 filter
Pentair VS-3050 pump
Pentair EasyTouch Contoller and SWG
Pentair Legend Platinum Cleaner w/ Booster Pump
Five 120v lighting/outlet rough-ins around area
Conduit for low voltage (cable, phone, network) installed to house
1/2" water line installed to house
Overall Plan: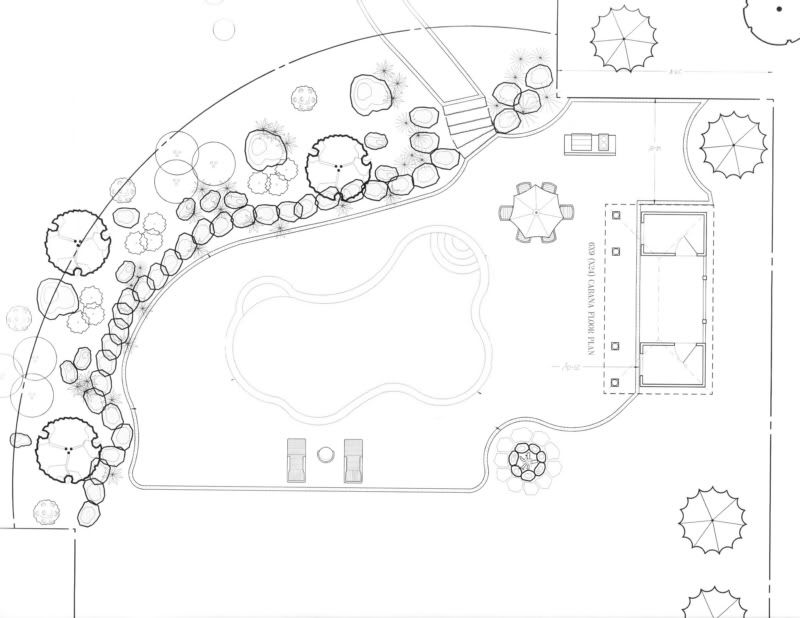 Pool Detail (hand-drawn adds):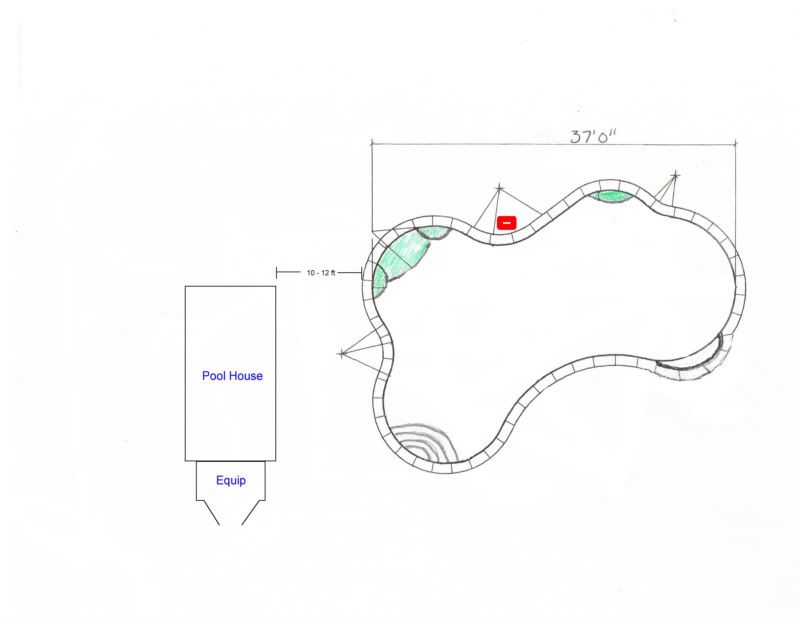 Breaking Ground (destroying some nice lawn):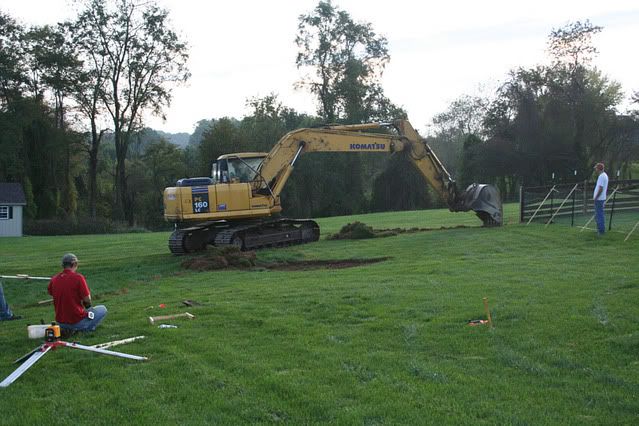 Nearly Complete Shape:
Looking Toward the Shallow End:
Deep end toward house showing grade cut:
Inside looking toward the shallow end:
Shots of steel and plumbing to be posted later tonight.