What color goes good with Saltillo tile flooring?
Our home has saltillo tile flooring in the kitchen and family room. I LOVE white kitchen cabinets but the burnt orange tile makes my kitchen look like a cheap fast food restaurant.
I'm looking for colors for the cabinets, walls and countertop suggestions. I don't have much of a budget, otherwise i would just tear out the tile completely. I'll probably go for laminate countertops or tile. I plan on adding molding (shaker style) to the cabinet doors and adding new hardware.
I really need cabinet color suggestions and wall color. its a dark kitchen with one tiny window. I was thinking a pale green color or perhaps an off white color for the cabinets and i'm not sure on the walls.
here is a pic of what the looks like: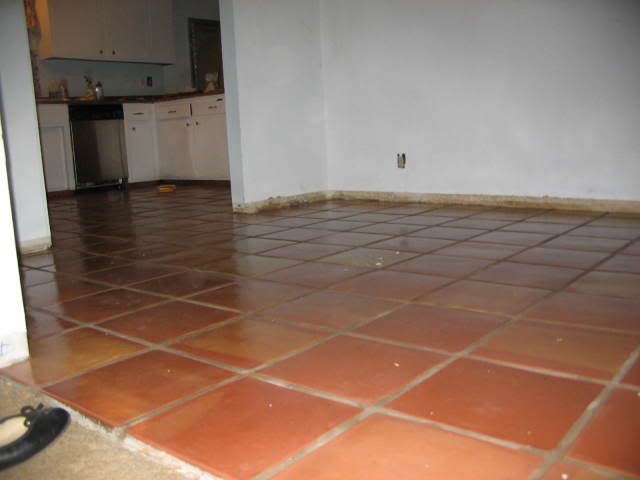 Inspirational kitchens(only in my dreams):
Sorry this image is no longer available.