Quilts from my dd field trip...
I went with my daughter on her field trip yesterday to the Museum of Appalachia. It is one of those things that you never visit and live so close to! Anyhow, there were some of the most beautiful quilts on display. Most from the late 1800's and all hand stitched with a history of each one. Here are some pictures:
This is called the Christmas quilt because the owner would only put it on her bed during the Christmas holiday: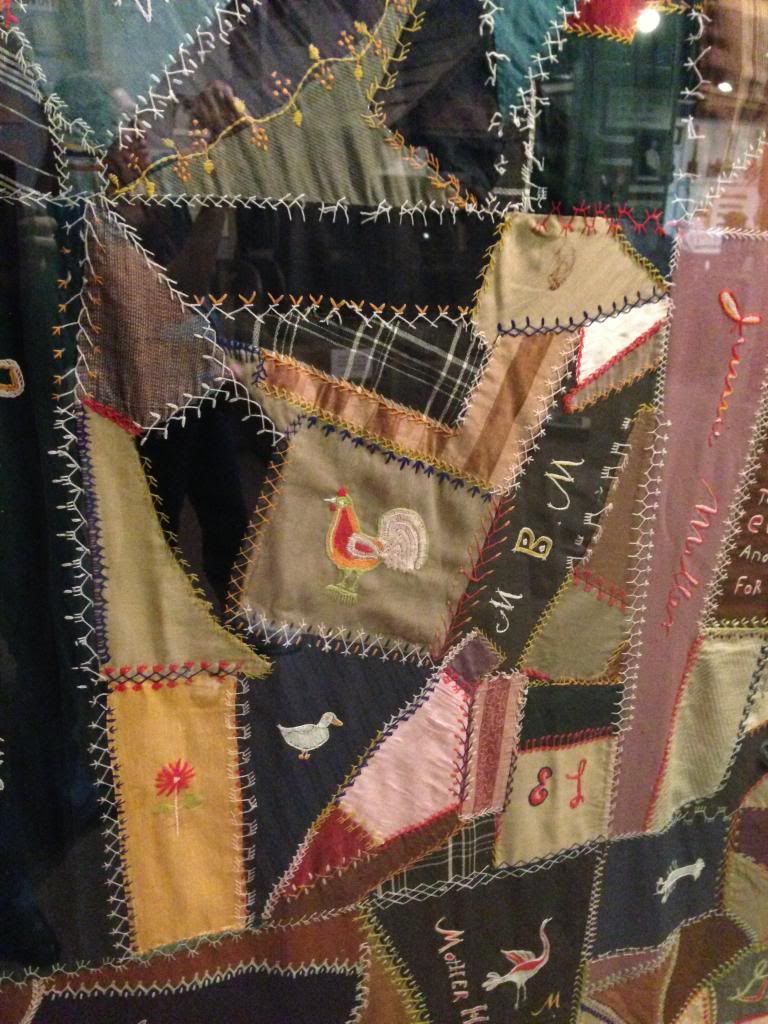 Here is a close up of The Lord's Prayer:

This one is so pretty:

A close up of the quilting:

This one is of (at the time), 48 states: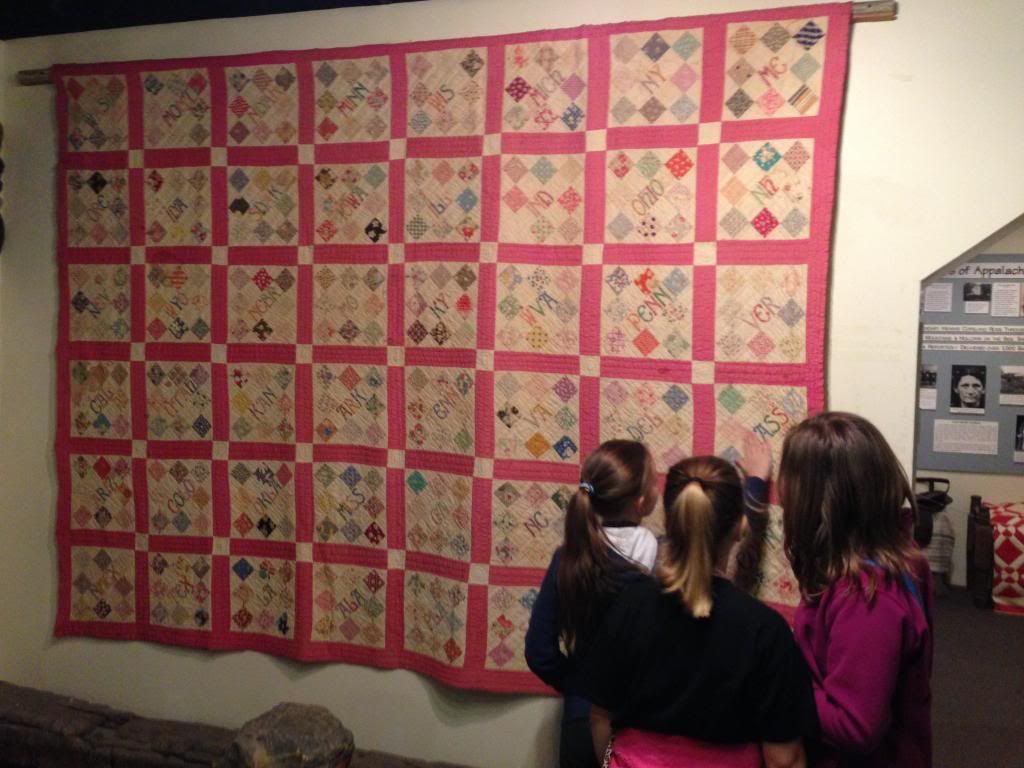 The stitchwork on the letters of the states is amazing. I don't think this picture does it justice: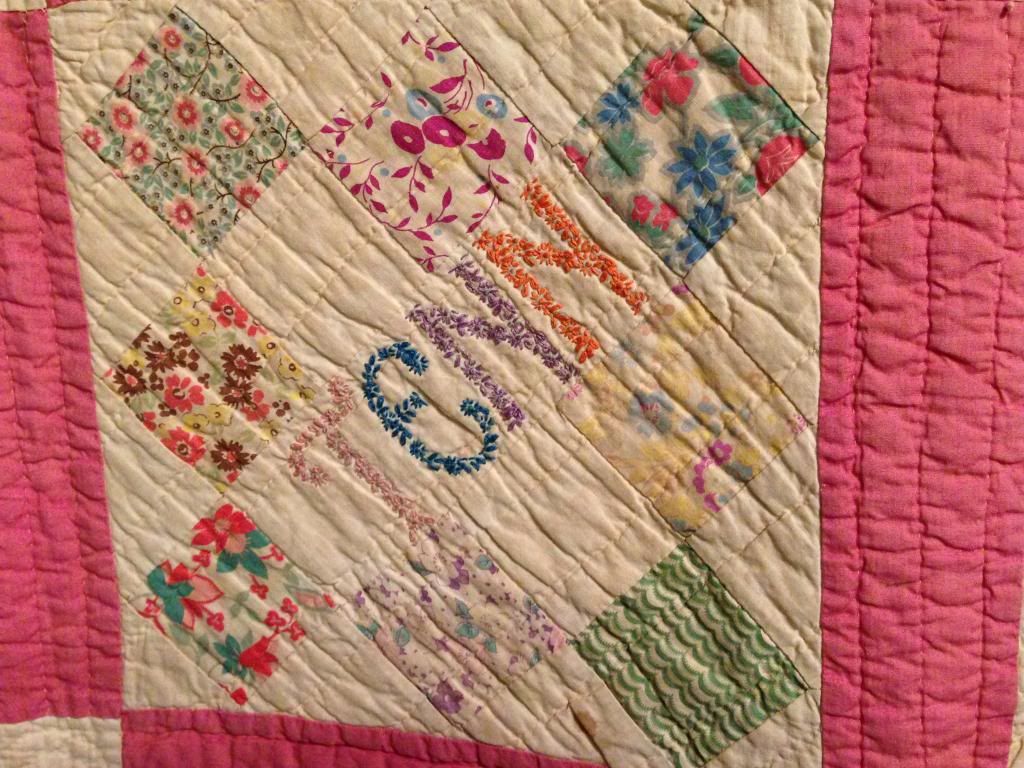 This is just some embroidery, but again, great stitching and i loved the saying: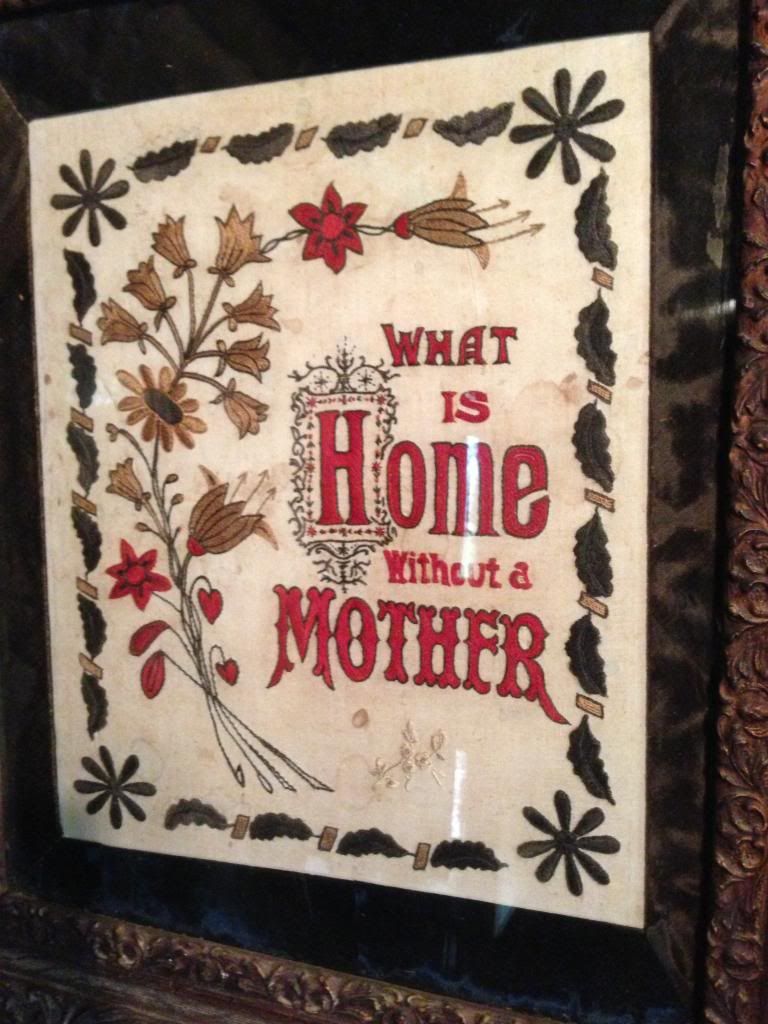 Great museum if you get to East Tennessee to visit it!
Robbi