The result...
jennifer_in_va
May 11, 2012
The block with the orange border...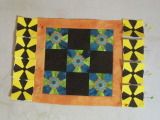 Turned into this potholder....(front/back views)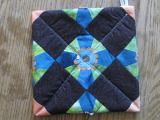 It will work just fine as a potholder. I took 3 other orphan blocks and did the same thing. I now will no longer burn my fingers with the little woven loop ones that DD made me!
[And the 2 1/2" crash test dummy blocks are still in the trash!]