Finished top in one weekend!
I can't believe I cut and pieced a baby blanket for a great-niece or nephew this weekend. There was a typo in the directions. I should have trusted myself because I was thinking I didn't see how this would work, but I kept going instead of stopping. I had just enough fabric to re-cut the correct sizes. The baby's room is going to be navy and yellow. Would you add a border? I would be open to suggestions how to quilt it, too.
I also found the perfect sedum (for you gardeners) for a planter I have been wanting to make for a couple of years. I didn't realize the planter really needed to be spray painted, so for this year it will have a rustic look. LOL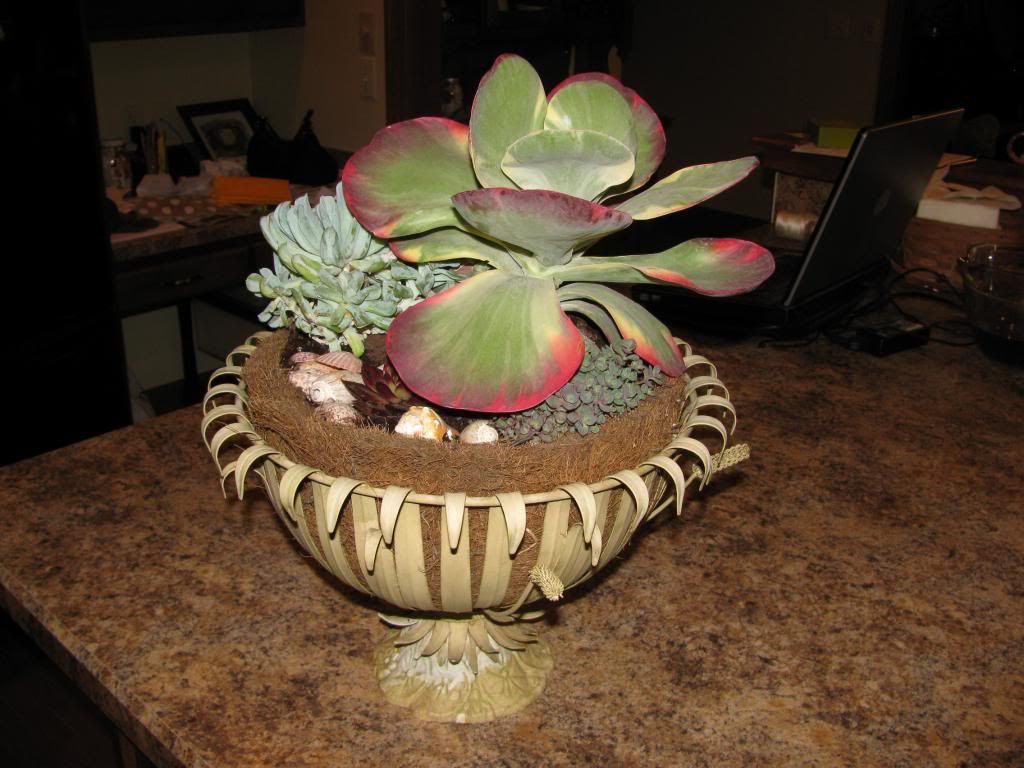 I had a really good weekend!