DR decor
mtnrdredux_gw
May 17, 2014
My DR is almost a blank slate. I am not using any WT, to maximize the ocean views. The walls will be Gossamer Blue, to set off the white trim and emphasize all of the windows. The floors are hardwood, the table and chairs are dark wood. I am putting white duck skirts on the chairs. I do not know if i will use a rug. The fireplace is brick.
Here is my chandy; i may or may not use shades

Here are the dr chair slips:

I am trying to decide on artwork over the fireplace. I have gone round and round. I may one day find an original oil, but that is not something one can force.
So I had this idea... what about New Yorker covers that have a summery, or ocean or beach theme? They feature some nice work, are not too serious, and we are life-long subscribers and fans. There are many to choose from.
Here are a few;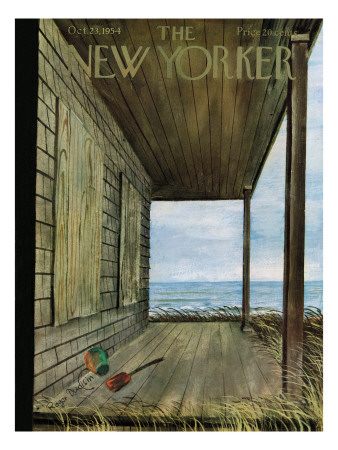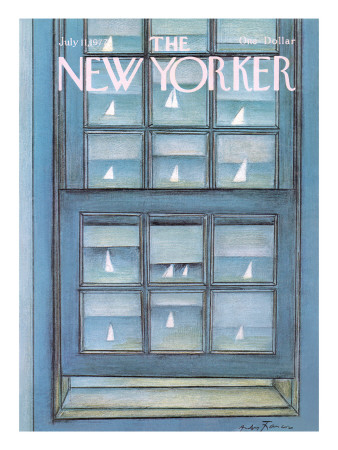 If I did use them, would you get them their original size, and so a whole bunch, or get large ones and do, say 3? What frames? Would it impact your choice if you knew that, in the 2nd floor hall, I will be doing a wall of framed maps all the same size, grid style?
I also thought about some Hopper prints, but the ones I like have that brooding quality.
PS Here is the room again. Ignore rug and excess furniture in foreground